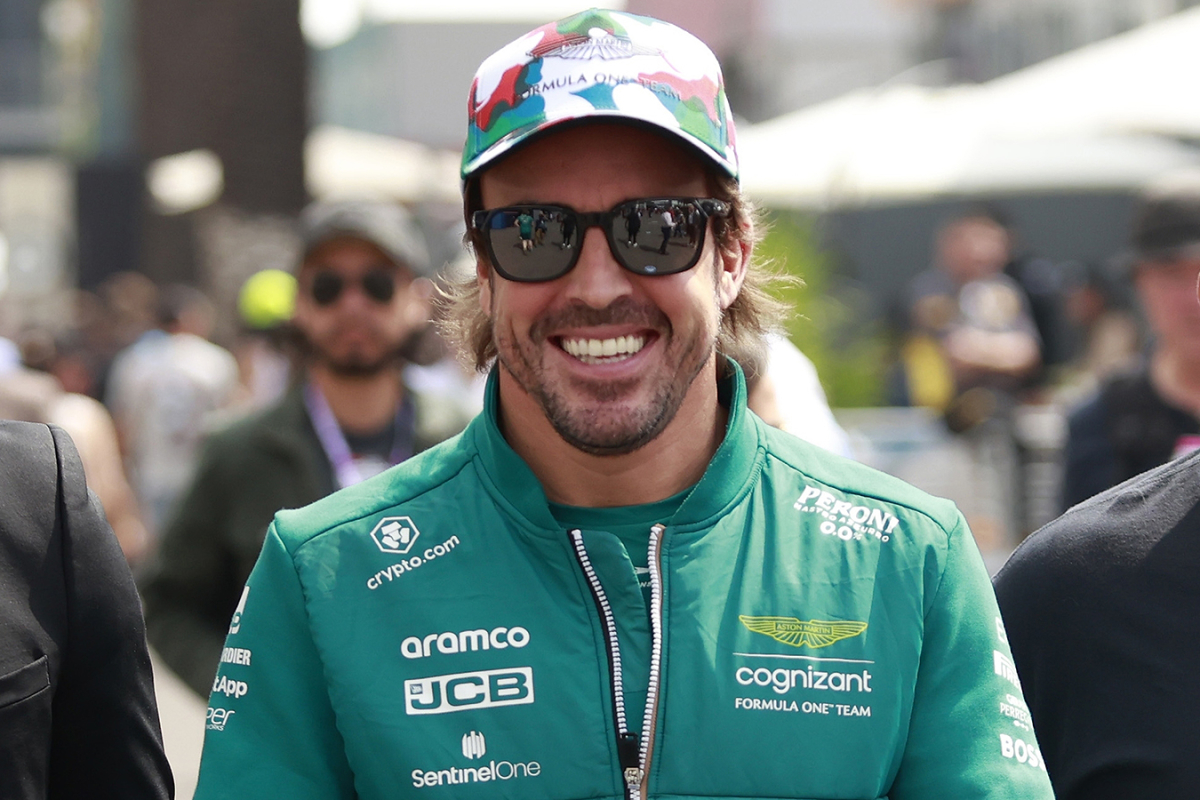 Alonso makes surprise Schumacher comparison after Brazil podium
Alonso makes surprise Schumacher comparison after Brazil podium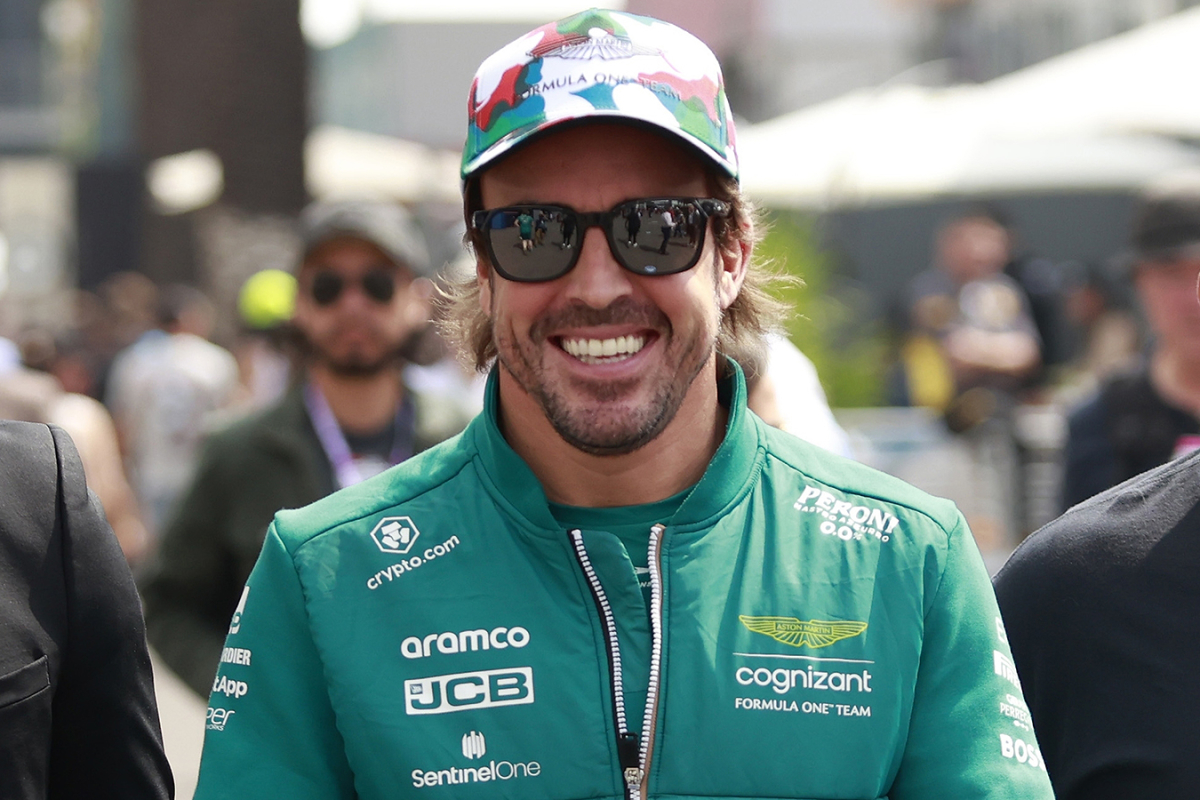 Fernando Alonso has drawn parallels between his last-lap battle with Sergio Perez at the Brazilian Grand Prix to his iconic 2005 San Marino victory over Michael Schumacher.
The Aston Martin driver clinched his eighth podium finish this season by edging out Perez on the final lap in a dramatic photo finish.
Despite the Red Bull being the faster car and passing Alonso earlier in the lap, the Spanish driver demonstrated his expertise by making a last-minute move to overtake Perez.
This led Alonso to reminisce on his previous victories, including his legendary triumph over Schumacher at the 2005 San Marino Grand Prix in Imola.
READ MORE: Red Bull CANNOT justify keeping Perez and must take driver risk
The veteran revealed that overtaking Perez during the race in Sao Paulo was much easier thanks to the DRS, especially when compared to the challenging and winding track in Imola.
"It was easier in 2005 because it was non-DRS," Alonso said. "So that was probably easier. Now with the DRS, it seems a little bit different, and you have to play things a little bit differently as well.
"If in 2005 you lose the position, then it's bye-bye, you cannot recover and here I had another chance.
"It has been introduced to provide a little bit better show and today is a good example of that because you get overtaken two laps from the end and then you have another chance, especially here in Brazil."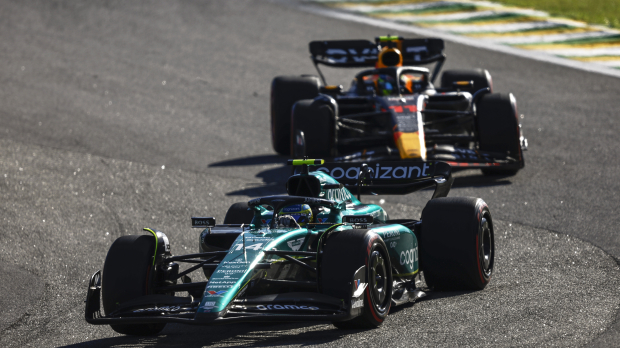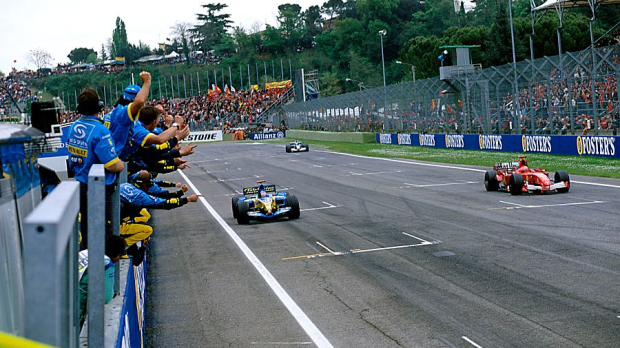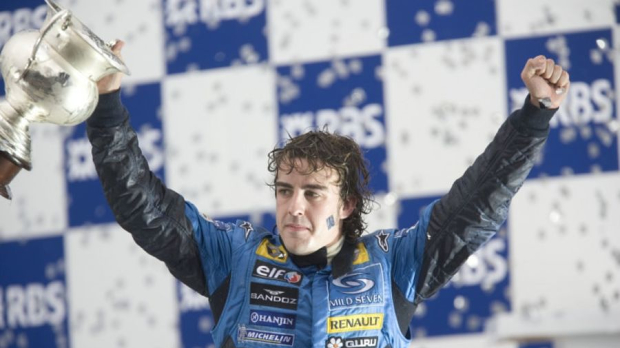 Alonso's heroics
Following an impressive defensive race, Alonso successfully held off Schumacher's Ferrari in the last 12 laps to secure a memorable victory.
In the 2005 season, Alonso's main competition was Ferrari, represented by Schumacher and Kimi Raikkonen.
Despite Alonso contending with an unreliable engine while the Ferraris boasted a superior car, he managed to secure the 2005 drivers' world championship.
The Brazilian Grand Prix weekend was filled with nostalgia as Lando Norris playfully jogged Alonso's memory about his previous world championship titles.
Norris took to social media with the caption, '2 World Champions and me,' after they both shared the podium.
READ MORE: F1 News Today: FIA take action as Hamilton spies on Red Bull and Ricciardo impresses Horner