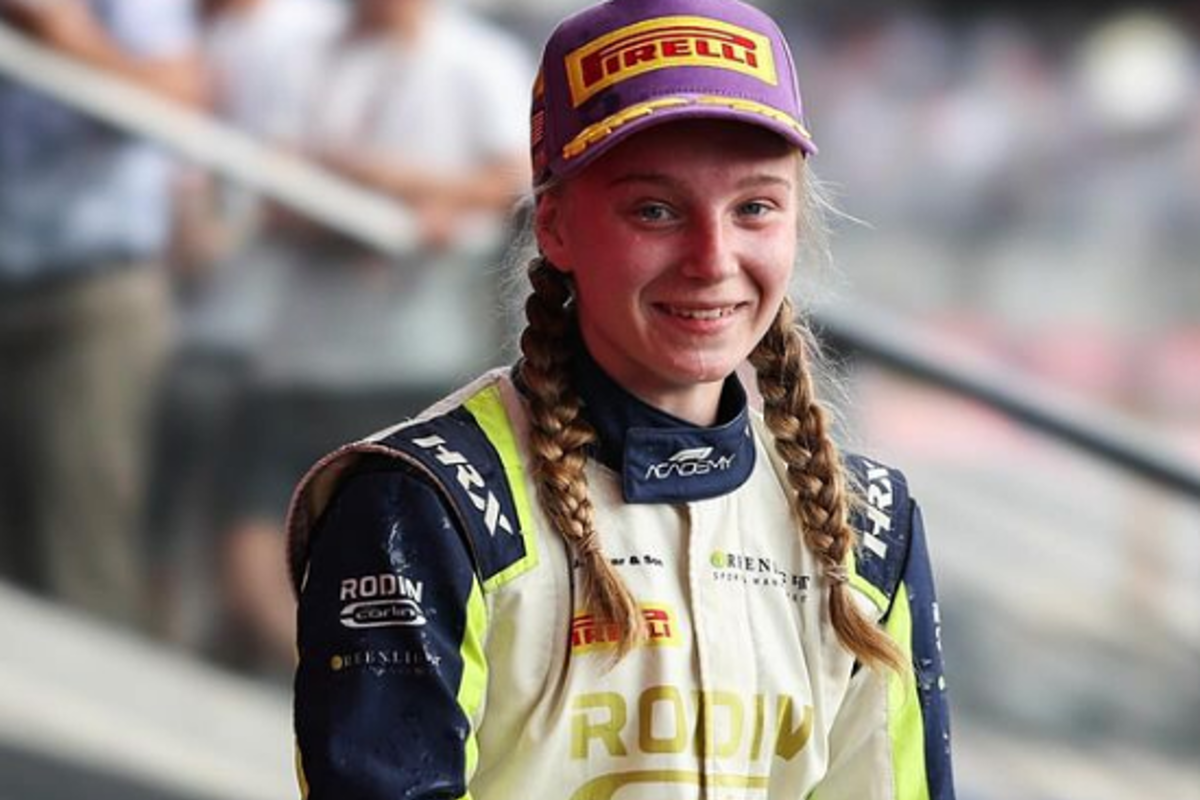 F1 Academy produces first EVER British winner as champion Garcia claims podium
F1 Academy produces first EVER British winner as champion Garcia claims podium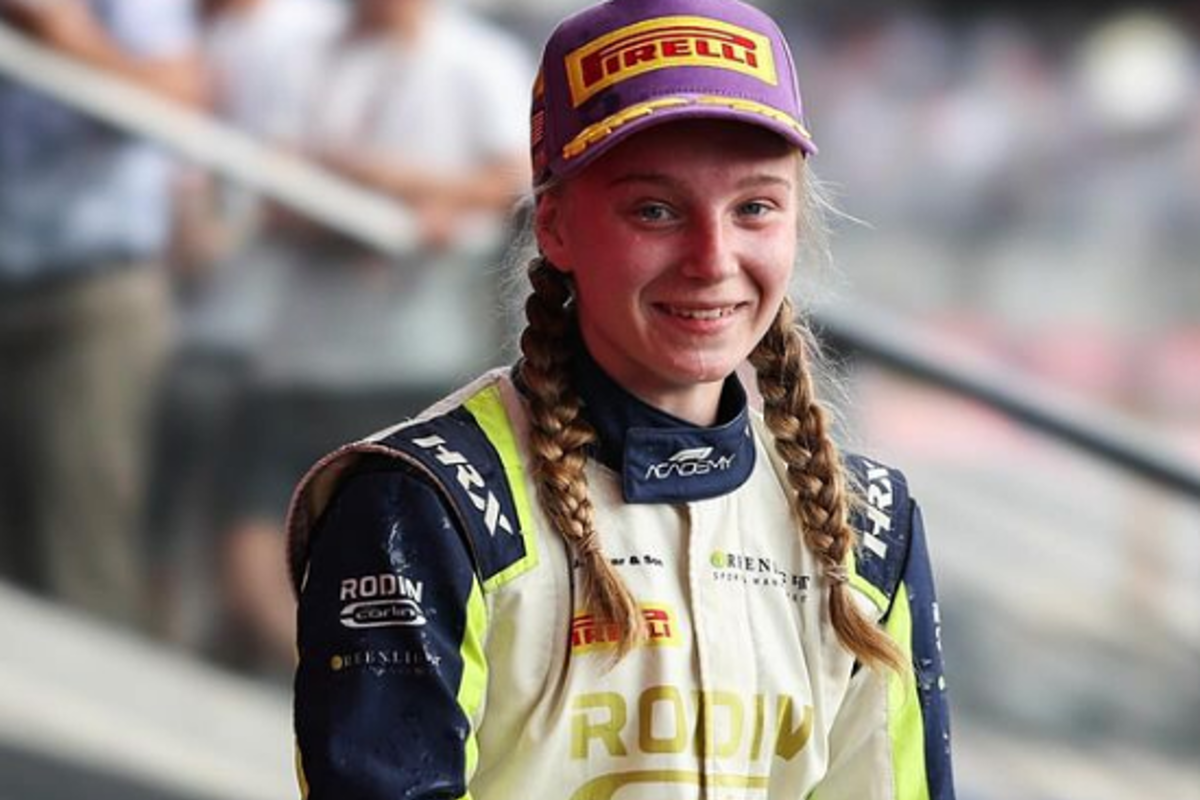 Jess Edgar claimed her first win in F1 Academy in the final race of the inaugural 2023 season at the Circuit of the Americas.
The 18-year-old Brit, who is the sister of former Red Bull junior and F3 racer Jonny Edgar, converted her first pole position by leading every lap of the race in her Rodin Carlin machine.
Spanish racer Marta Garcia secured the title in the first race of the weekend and she wrapped up her season in third having lost out to compatriot Nerea Marti at the first turn.
Just off the podium came Sauber-affiliated Lena Buhler who had been in the title hunt for much of the season and Hamda Al Qubaisi in the MP Motorsport machine.
Edgar's team-mate and Alpine junior Abbi Pulling recovered to sixth after a slow start in a race which saw very little overtaking as track limits seemed to become irrelevant, much to Pulling's annoyance as she kept it within the white lines.
READ MORE: McLaren announce signing of 'promising' new driver
It was a little more exciting further back as Lola Lovinfosse defended for her life from drivers behind.
She had been overtaken by new McLaren development driver Bianca Bustamante but tried to re-take the place and she ended up spinning the PREMA driver at turn 15.
F1 Academy Race 3 Results
1: Jess Edgar - Rodin Carlin 2: Nerea Marti - Campos 3: Marta Garcia - PREMA 4: Lena Buhler - ART 5: Hamda Al Qubaisi - MP Motorsport 6: Abbi Puling - Rodin Carlin 7: Emily De Heus - MP Motorsport 8: Chloe Chong - PREMA 9: Chloe Grant - ART 10: Amna Al Qubaisi - MP Motorsport 11: Megan Gilkes - Rodin Carlin 12: Maite Caceres - Campos 13: Bianca Bustamante - PREMA 14: Carrie Schreiner - ART 15: Lola Lovinfosse - Campos
READ MORE: RANKED: Best F1 TV commentators and presenters – power rankings