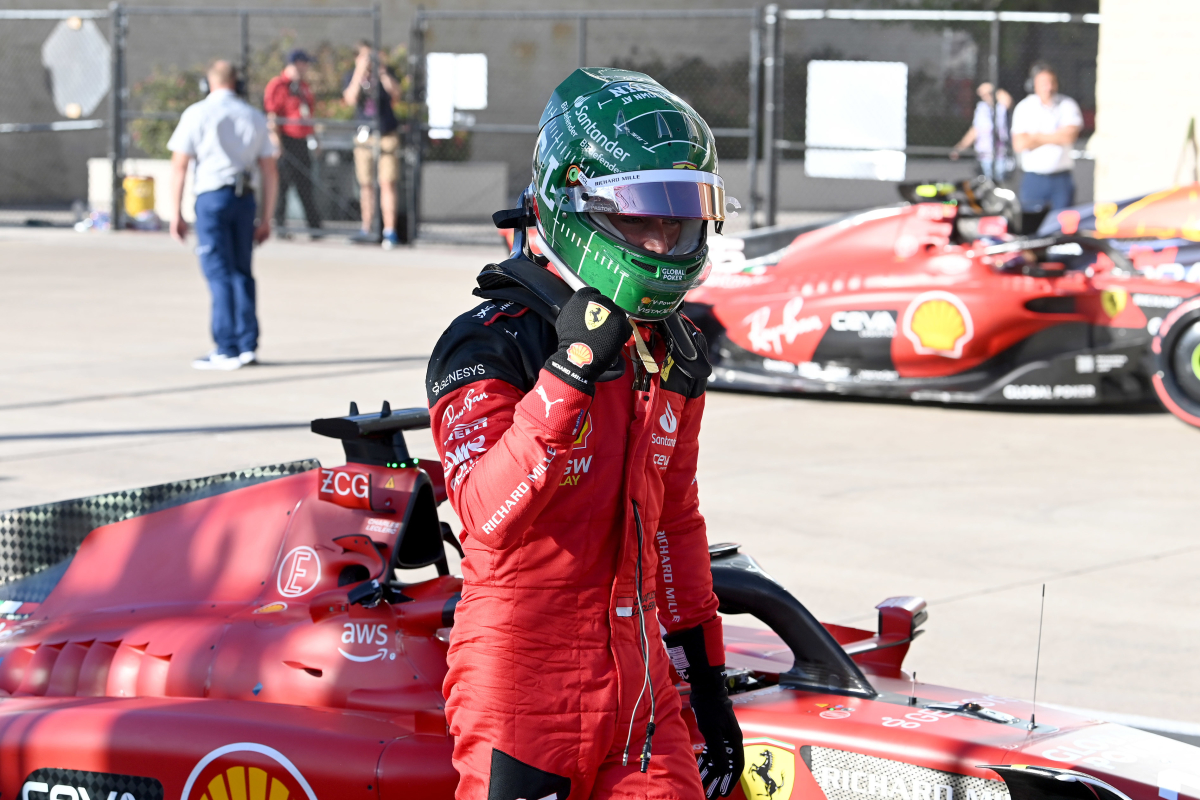 Leclerc makes BRUTAL admission after securing Ferrari F1 pole
Leclerc makes BRUTAL admission after securing Ferrari F1 pole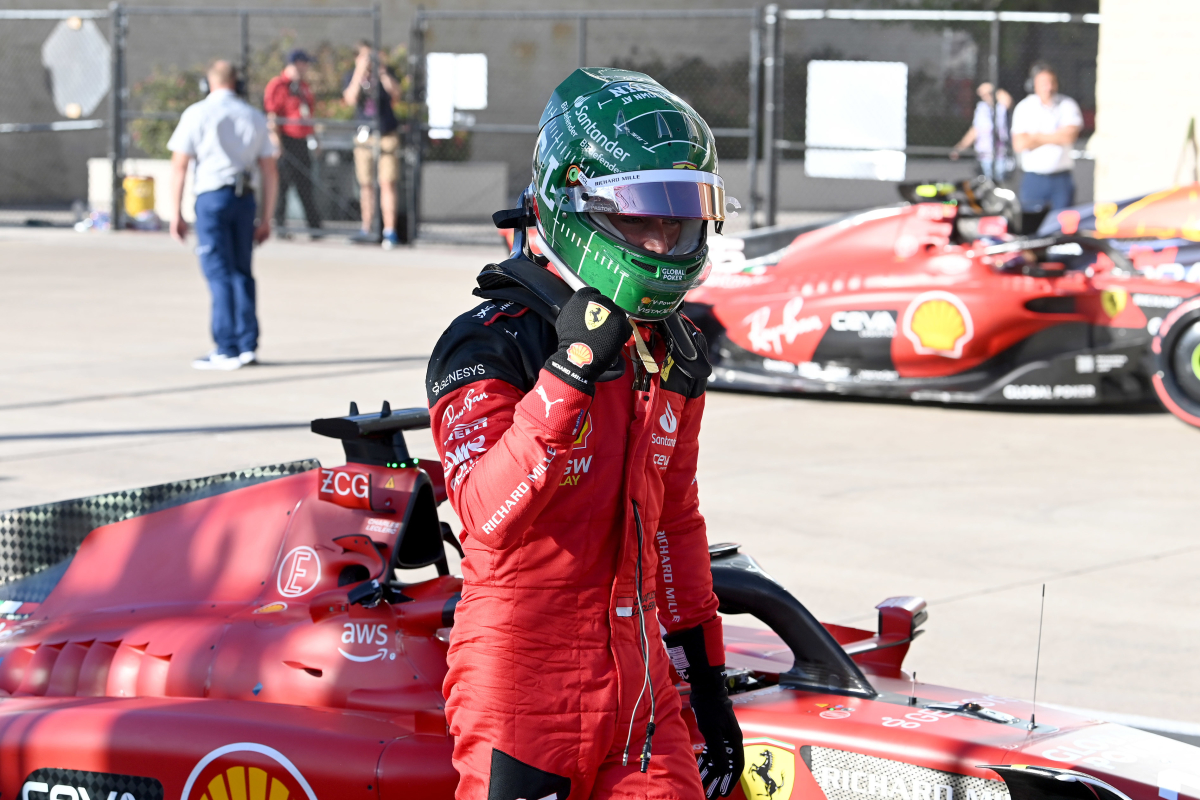 Charles Leclerc has been waiting a long time for a visceral thrill like the one he got when he secured pole position for the United States Grand Prix.
P1 was confirmed after Max Verstappen's final lap in Q3 was deleted due to the world champion exceeding track limits on his final flying lap.
The Monegasque driver's 21st career pole comes after a season filled with frustration and false starts and he admits that the car provided by Ferrari, the SF-23, has not made it easy for him this season.
"I'm very happy because it's been a year since I felt completely comfortable in the car, but we worked a lot, especially during the second part of the season," Leclerc admitted to Sky Sport Italia.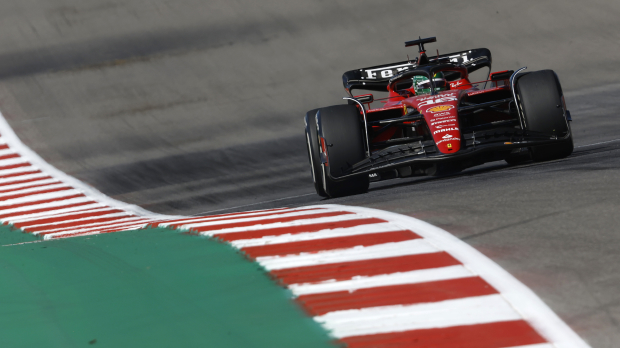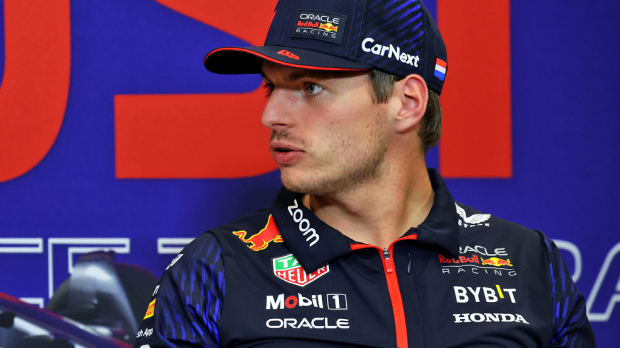 "We're making progress, but we need to stay calm because it's only Friday, and I think it will be harder for us during the race, so we'll see."
For a driver with just three podium finishes this season, though, the improvement is massively encouraging and gives Leclerc a chance to overtake team-mate Carlos Sainz, who sits eight points ahead of him in the drivers' championship standings.
"I'm happy with the work we've done, we're always superbly prepared for the sprint weekends and it pays off," he added to Canal+.
"I'm really pleased with our work today, but after the race it's going to be more complicated. Red Bull are going to be very good and McLaren and Mercedes will be right behind us, so it's going to be an interesting race.
"We're going to do everything we can to try and keep this P1."
READ MORE: Ferrari take pole as Verstappen SLIPS UP in United States Grand Prix qualifying
Leclerc 'had a heart attack' before P1 was confirmed
Leclerc and his engineer Xavier Marcos Padros had an entertaining exchange on team radio before the pole was officially rubber-stamped.
Max Verstappen originally went five-thousandths of a second quicker to take pole but he breached the track limits, meaning that Leclerc took pole.
But the way his engineer conveyed the information led to a moment of panic.
Charles Leclerc should get an Extra Point for his United States GP helmet... 🏈#F1 #UnitedStatesGP pic.twitter.com/XePTrj7IRb

— GPFans Global (@GPFansGlobal) October 20, 2023
"I just had a heart attack because my engineer told me 'track limits…' then '…for Verstappen'," Leclerc explained.
"And when I heard 'track limits' I punched the steering wheel and my helmet and [then] I heard 'for Verstappen' and then I was [thinking], 'okay, that's better news for us!'
"That's why in the moment I just said to Xavi, 'please, tell me the name before the track limits because I got too excited'."
READ MORE: F1 United States Grand Prix weather forecast
Vasseur: I'm happy we're ahead of McLaren and Mercedes
Fred Vasseur was delighted to see Leclerc, long considered one of the best single-lap specialists in the world, back at the front of the grid once again.
More importantly, the Ferrari boss was pleased to see his team exhibiting more pace that their key rivals behind Red Bull - but the Frenchman is long enough in the tooth not to get too carried away.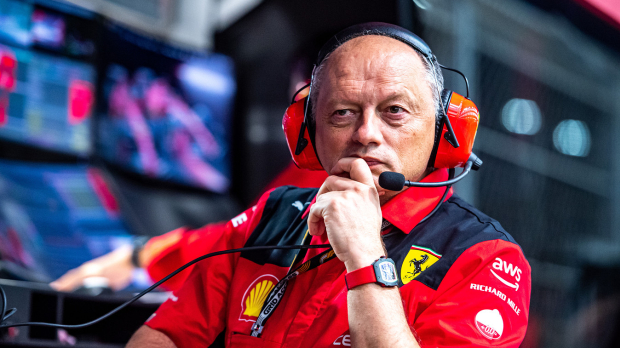 "It's a good position for tomorrow, but we must stay calm as it's just Friday," said Vasseur to Sky Sport Italia. "I'm happy for Charles, and it was important for him to have a nice start to the weekend. We're fighting with McLaren and Mercedes, so I'm happy we're ahead of them.
"We need to stay calm because the other cars are very close to us, and Max's lap got deleted. We were good, but we were also very lucky not making any mistakes."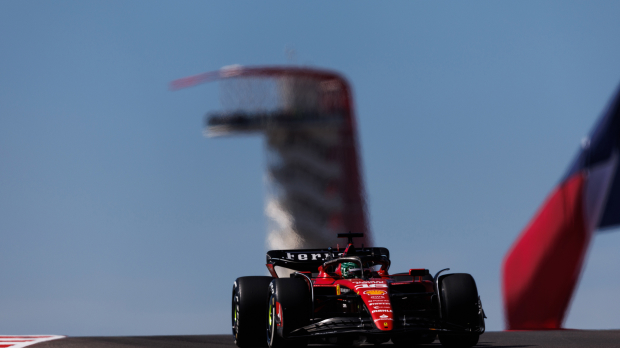 Speaking to Canal+, Vasseur added: "There was a lot of action between Verstappen, Hamilton, Norris... it was close, but it's been close for weeks.
"In the end it was good for us. Charles did a great lap, Carlos too, so I'm happy, the two drivers are doing a good job.
"These results have come at the right time and that's important for us."
READ MORE: RANKED: Best F1 TV commentators and presenters - power rankings