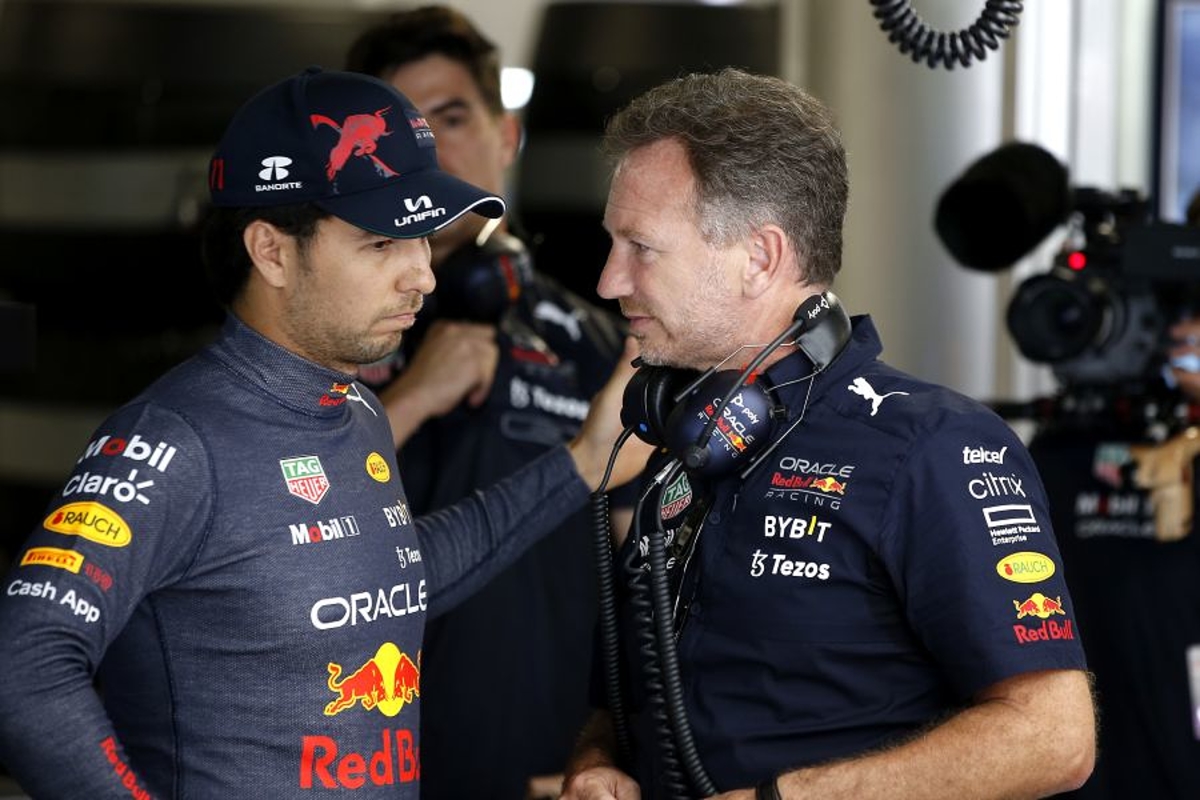 Horner to 'sit down' with Perez after Qatar Grand Prix nightmare
Horner to 'sit down' with Perez after Qatar Grand Prix nightmare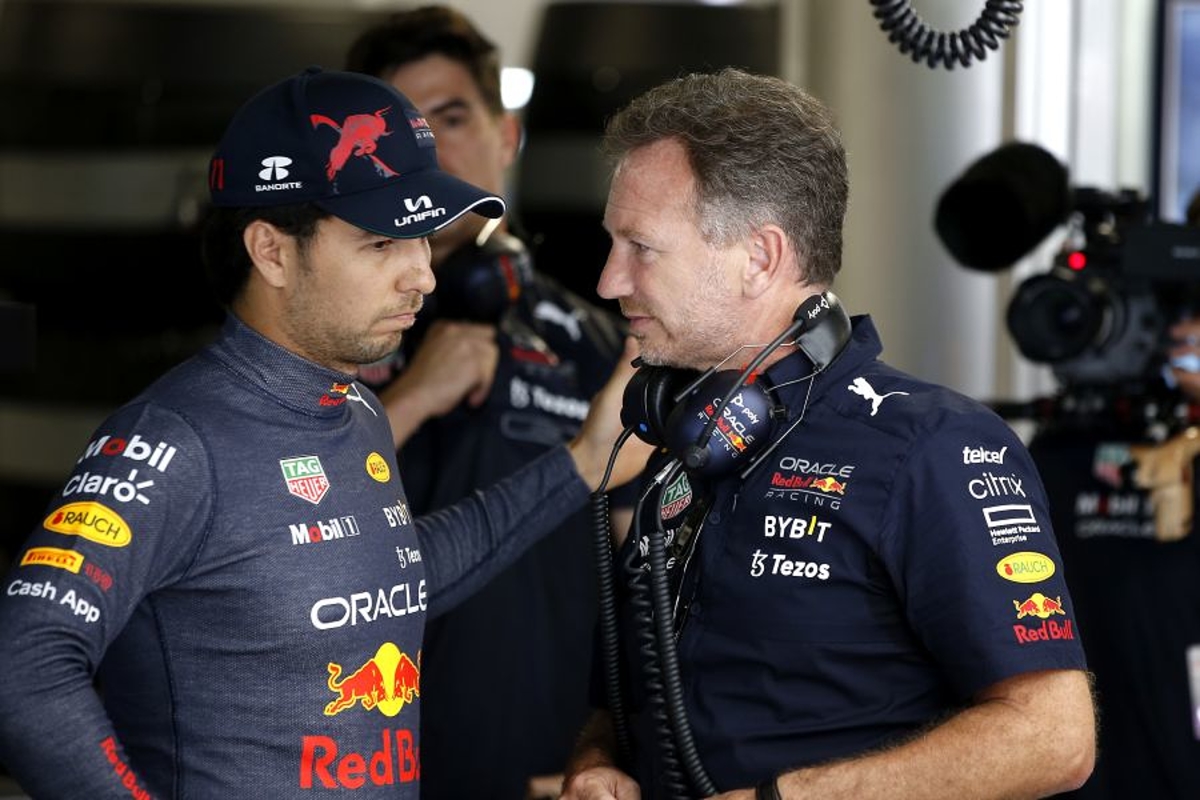 Christian Horner has said that Red Bull 'need to sit down' with Sergio Perez after the Mexican endured a difficult weekend at the Qatar Grand Prix.
Perez had said before heading to the Losail International Circuit that he was excited for the sprint weekend, as it gave him two opportunities to beat his team-mate.
However, he only managed to come away with a single point from both races after a collision with Nico Hulkenberg and Esteban Ocon ended his sprint race.
That was before three five-second penalties in Sunday's race for exceeding track limits left him unable to finish higher than 10th.
His team-mate meanwhile won his third consecutive world championship by finishing second in the sprint race, before going on to take his 14th victory of the season in the main race.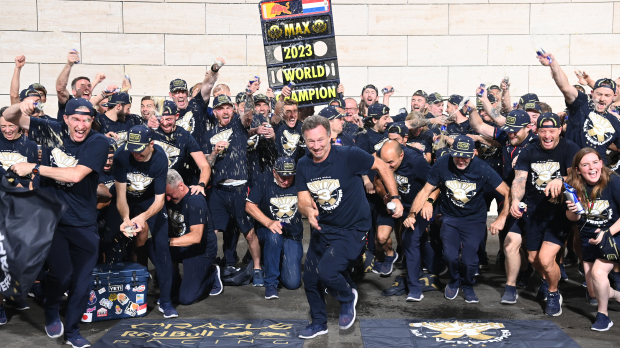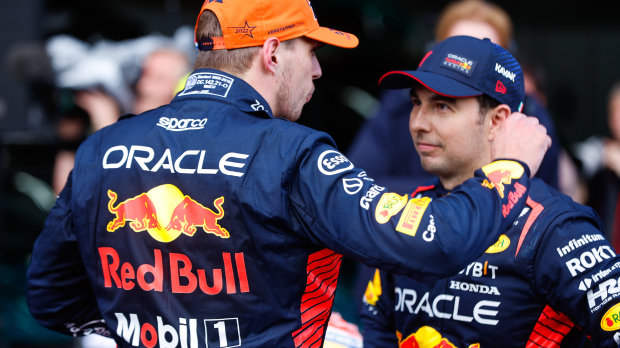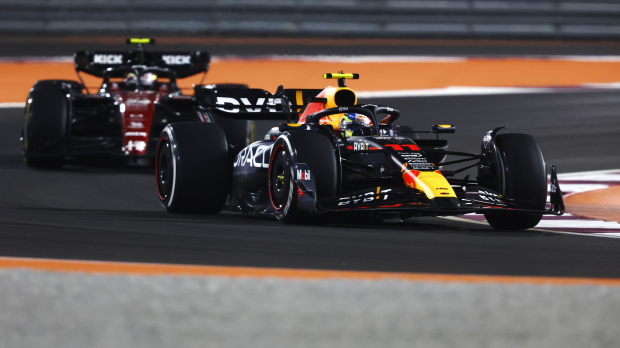 Red Bull team principal Horner was underwhelmed with Perez's performance after the race, but believes he has what it takes to get back to his best.
"Checo has had a bit of a shocker of a race," he told Sky Sports. "He's had a horrible weekend - the incident on Saturday and unfortunately the three penalties in the race.
"Without those penalties, he would be a lot further up the points scoring on a day Lewis didn't score, so a missed opportunity to really try and cement that second place.
"We just need to try and get that form that he showed at the beginning of the season back. We know he's got it within him."
A weekend where nothing worked out for us, first of all I want to thank my entire @redbullracing team very much for getting my car ready on time, we have the best mechanics in the world.

Let's think about the closing, there are still 5 very important races left and we are going… pic.twitter.com/UOT0PCkqlQ

— Sergio Pérez (@SChecoPerez) October 8, 2023
Horner: Perez in a spiral
If Perez can stay ahead of Lewis Hamilton in the drivers' standings not only would it be his highest ever finish, but it would also represent the first time ever that Red Bull have sat one-two in the championship.
Having already wrapped up both the constructors' and drivers' championships, the team are desperate for Perez to do just that to really emphasise quite how dominant they have been in 2023.
"Nothing has really fundamentally changed that much," Horner continued.
"He's got into a bit of a spiral and he needs to put the brakes on that, reset and use this period, the two weeks to come back in Austin, another Sprint weekend, and really attack it, do the best he can and extract the most out of himself.
"I think we really need to sit down with Checo because we know what he's capable of and he's not hitting that form at the moment. We desperately need him to find that form to keep this second place in the championship."