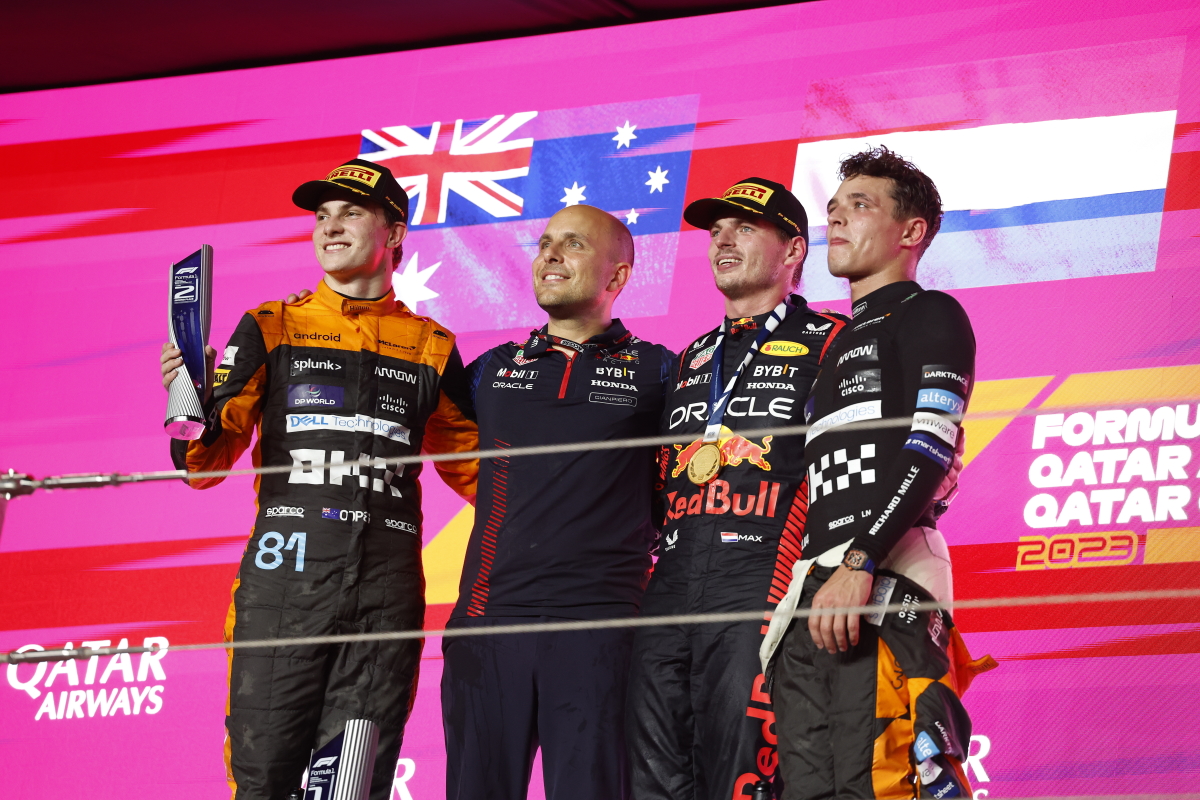 'A total farce' - Qatar Grand Prix hot takes
'A total farce' - Qatar Grand Prix hot takes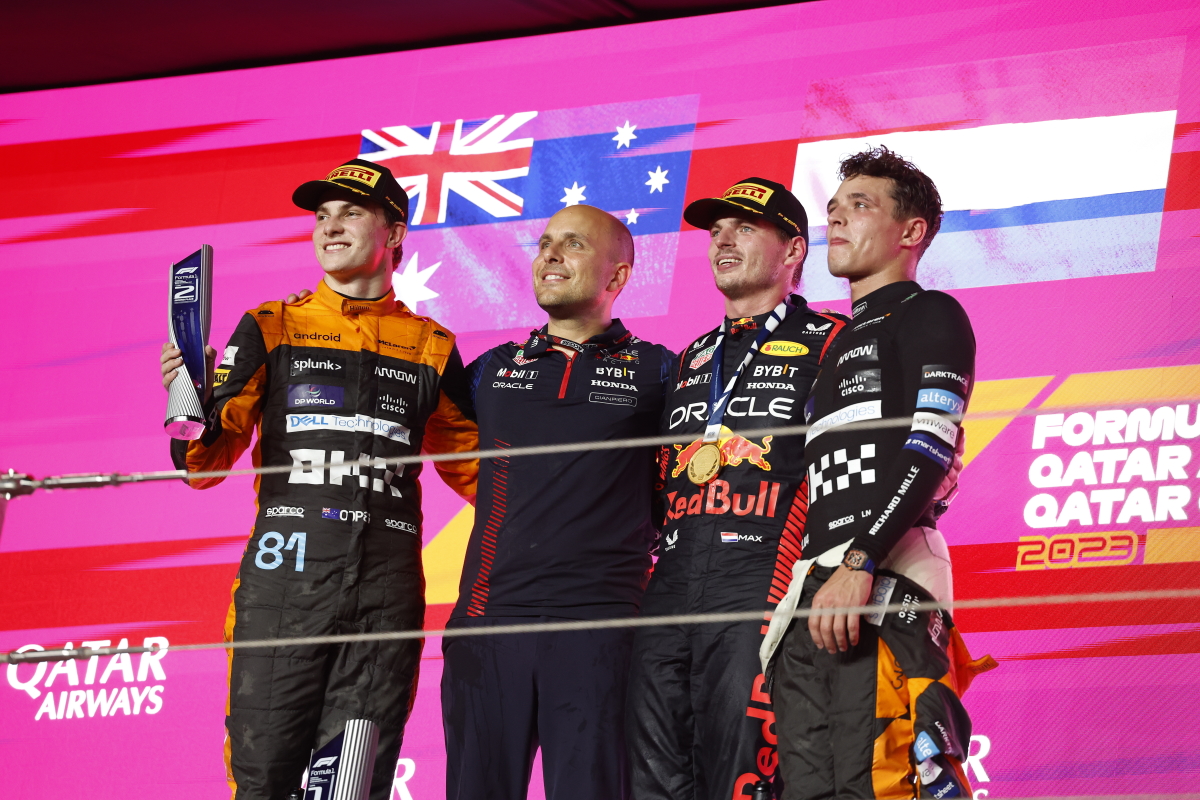 Max Verstappen clinched his third drivers' world title on Saturday in Qatar and then capped it off with yet another victory in the Grand Prix on Sunday.
It was a typically superb drive which earned him his fourth grand slam in F1, levelling Ayrton Senna and Sir Jackie Stewart among others.
On a weekend where it was all about the FIA and tyres due to several changes being made overnight and without much warning for the most part, the result seems familiar.
And yet the way we got there was far from that with the two Mercedes crashing at turn 1 and Sergio Perez finding every possible way to exceed track limits at Losail.
READ MORE: Verstappen wins Qatar Grand Prix as McLaren revival continues
Here is the GPFans team's takes on exactly what the main talking points were from another fascinating F1 race...
GPFans journalists on the Japanese GP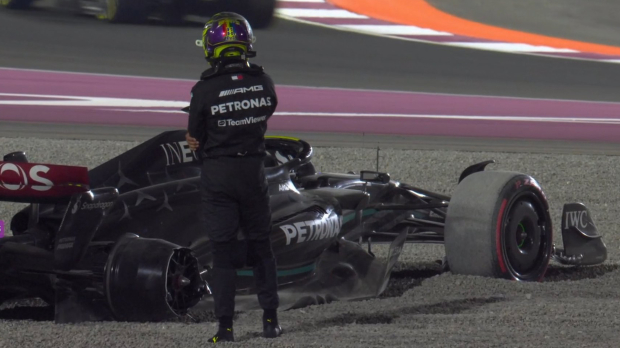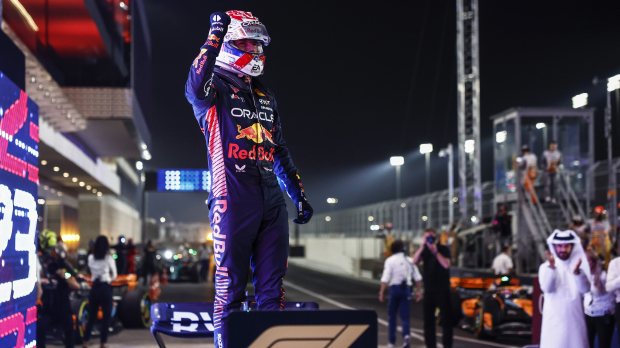 Joe Ellis – Race Reporter
"We may not have seen much of him once he escaped the first turn unscathed but Max Verstappen is quickly becoming one of the all-time greats, and the scary thing is, he's only just getting started.
"This was his 49th career win and perhaps more impressively, his fourth grand slam which takes him level with the likes of Ayrton Senna and Sebastian Vettel and ahead of his girlfriend's father Nelson Piquet.
"If the Red Bull stays this fast and Verstappen stays this good, he will break every single F1 record he can and they may never be touched again. Many are unwilling to admit it, but we will view Verstappen on a par with Schumacher, Senna and Hamilton very soon."
‌
Stuart Hodge – GPFans Chief Editor
"A chaotic race in the desert and one which will leave some massive questions to be answered by the sport's governing bodies.
"Driver safety was put in danger as seen by the multiple instances of illness and exhaustion witnessed among the drivers and the track limits and tyre degradation nonsense essentially made the entire race weekend a farce.
"It's fairly fitting that Max Verstappen was crowned drivers' champion amid such chaos after what has been a laughing stock of a season in so many ways – not all of them very funny."
‌READ MORE: Hamilton makes sudden U-Turn over controversial Russell crash
Anna Malyon – F1 Journalist
"Driver safety was a main talking point with drivers calling it the toughest race due to the extreme temperatures, with some seeking medical attention. It's simple, if driver safety is being compromised, we shouldn't race there at that time.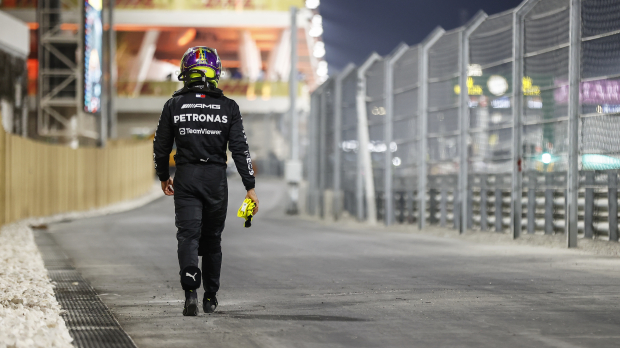 "Among the chaos of track limits and heat exhaustion, George Russell sat fourth despite a lap one collision with team-mate Lewis Hamilton. Hamilton has since admitted blame, but are we witnessing the beginning of another Rosberg – Hamilton rivalry?
"The same cannot be said for the Red Bulls. Max Verstappen secured his 49th career win, but his Red Bull teammate, Sergio Perez, lagged far behind and was even lapped. If this trend continues, there may not be much competition between these two drivers."
Dan Ripley - Deputy Editor
"A total farce of a weekend. Given the skill Max Verstappen has displayed over the season, he deserved a far better set of circumstances for his coronation than the events that he was given at the Qatar Grand Prix.
"Track limits, tyre safety, ridiculous racing demands with the heat and it all taking place in the desert out of reach of many trackside fans was not fitting for the Dutchman to finally land his third crown.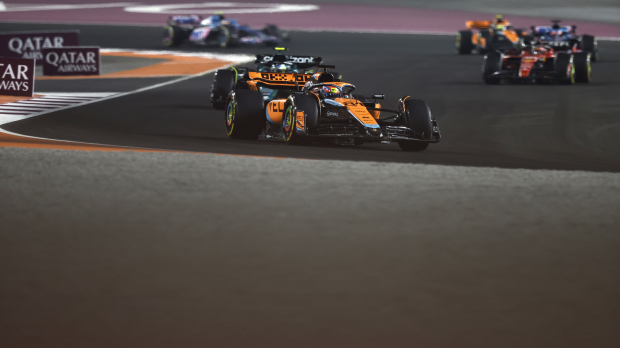 "But on a positive, it's very encouraging to see McLaren running up front again consistently. It's been too long since they were a force and if Lando Norris and Oscar Piastri can take the fight to Red Bull next season it will be an amazing spectacle to look forward to in the sport."
‌READ MORE: Best F1 TV commentators and presenters ranked
Shay Rogers – Lead Researcher
"While Mercedes stole the show with their flashy lap one coming together, Alfa Romeo were the true stars of the Qatar GP with an excellent double points finish to lift themselves above Haas in the constructors. Zhou Guanyu continues to show every race why he deserves an extended stay in Formula 1.
"It was an excellent effort from all the drivers in such extreme conditions, helping to put on another solid show for fans around the world when arguably, it wasn't safe enough for humans to compete in. I think the FIA may want to consider themselves lucky that nothing worse happened than did, with multiple drivers reportedly fainting post-race."
Cal Gaunt – F1 Journalist
"Naturally, the main talking point of the weekend has been Max Verstappen's winning of a third consecutive world title (who would have thought it?). But spare a thought for Oscar Piastri, whose first F1 victory in the Qatar Sprint was somewhat overshadowed by the Dutchman's celebrations.
"From late-in-the-day rule changes to blistering heat and a Keystone Cops moment from Mercedes' Lewis Hamilton and George Russell, the fallout from Qatar promises to continue well into the forthcoming week.
"Shoutout Alfa Romeo's Zhou Guanyu and Valtteri Bottas, too, who secured a first double points finish for the Italian team this season."
‌READ MORE: EXCLUSIVE: Verstappen setup quirk which allows Red Bull to make car even faster
Ronan Murphy - Social Media Editor
"Gianni Infantino was on the grid before the Qatar Grand Prix began. Of course, he was. The FIFA president brought the World Cup to the oil-rich state last year despite a long list of concerns from the footballing world.
Money drew football to Qatar and it attracts the glamour of Formula 1 too. Entertainment is on offer. Regardless of the cost.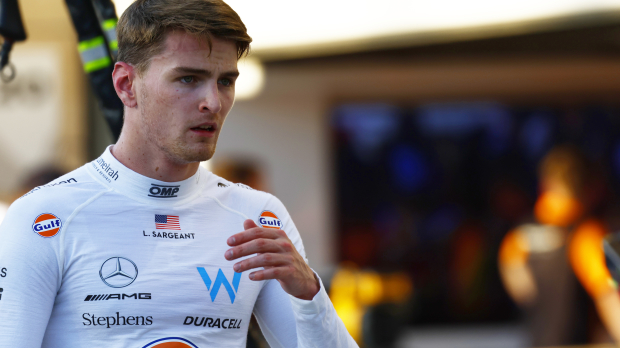 And in searing heat where it was 38 degrees in the stands and 50 degrees or more in the cockpit, the pinnacle of motorsport was lucky no driver suffered any major health effects.
Logan Sargeant was forced to withdraw from the race, Lance Stroll talked about everything looking blurry and Esteban Ocon admitted he threw up in his helmet.
In a sport which attempts to repeatedly put driver safety above all else, it's a miracle nothing more serious happened.
But wasn't that Mercedes lap one crash great drama? And remember the time Messi won the World Cup here?"
READ MORE: F1 Driver Salaries: How much do Hamilton, Verstappen and co earn?