Lawson gives big verdict on F1 future after being linked with 2024 drive
Lawson gives big verdict on F1 future after being linked with 2024 drive
Liam Lawson has distanced himself from joining Williams for the 2024 season after an impressive start to his grand prix career.
The New Zealander was thrown in the deep end at the Dutch Grand Prix after replacing Daniel Ricciardo at AlphaTauri, with the Australian having broken his hand during practice at Zandvoort.
In his four races so far he has already bagged his first F1 points with a ninth placed finish at the Singapore Grand Prix, and battled well in the others.
With Ricciardo due a comeback at next month's United States Grand Prix, Lawson's final race could be at the upcoming event in Qatar.
Ricciardo is also confirmed to race for the team in 2024 alongside Lawson's current team-mate Yuki Tsunoda, leaving the rookie without an F1 seat heading into 2024.
READ MORE: EXCLUSIVE: Albon EXCITED by new Williams F1 project as star driver enjoys extra responsibility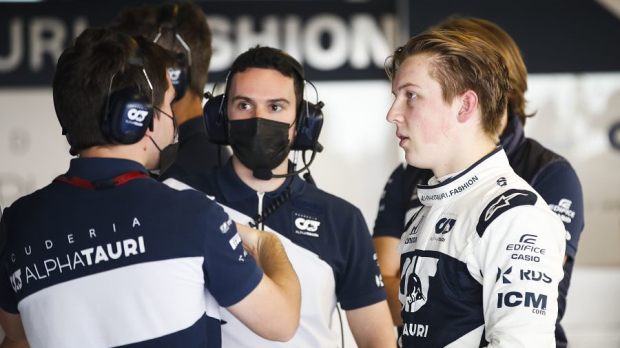 Williams waiting to confirm 2024 lineup
Williams are the only team yet to have confirmed their driver pairing for next season. However, speaking during the Suzuka weekend, Lawson appears to have settled already for spending a season on the sidelines away from F1.
"I'm a Red Bull driver," he said. "All the Red Bull seats are filled and unfortunately for me that means that, for now, I'll be reserve driver."
While he has not officially ruled out the prospect of joining Williams for 2024 to replace the struggling Logan Sargeant, Red Bull boss Christian Horner has already claimed it will be 'unlikely' he will make such a switch.
Williams team principal James Vowles has also been cool on the prospect as he weighs up his options to partner Alex Albon in 2024.
READ MORE: F1 team boss gives surprising verdict in Lawson and Sargeant comparison