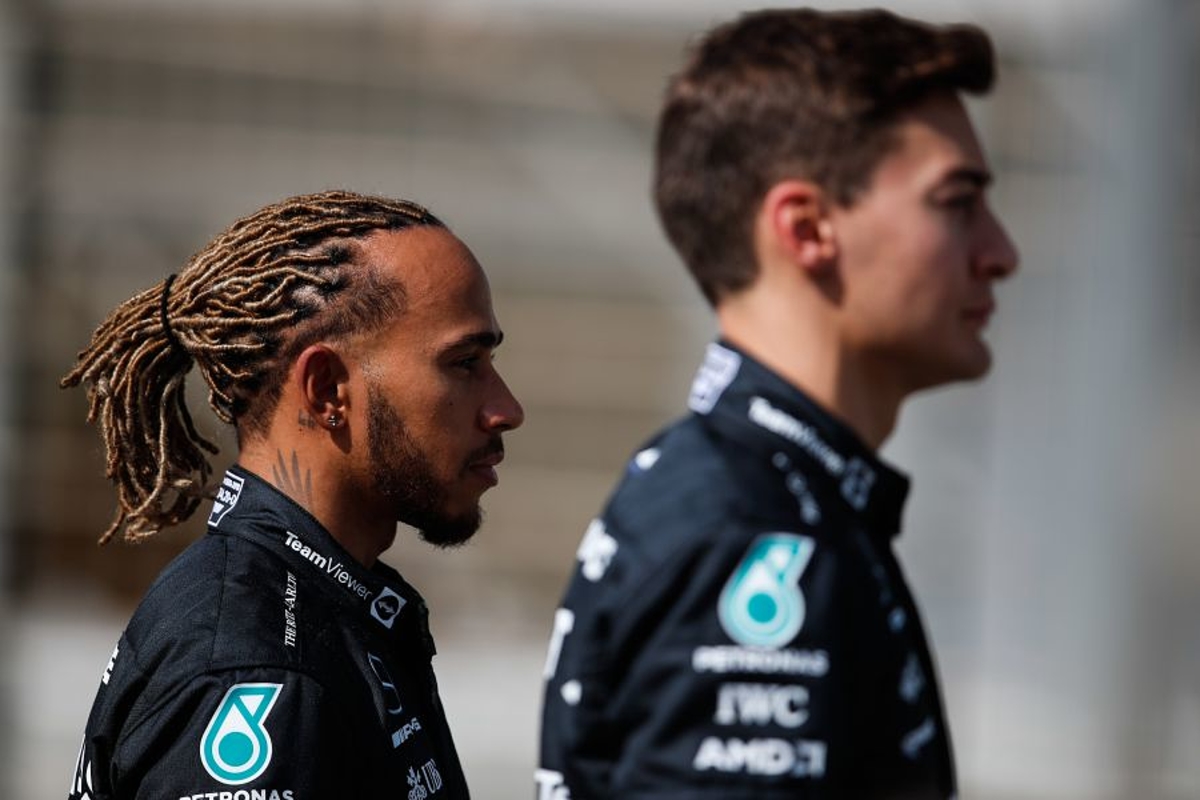 Hamilton takes SLY dig at Russell after Japanese GP battle
Hamilton takes SLY dig at Russell after Japanese GP battle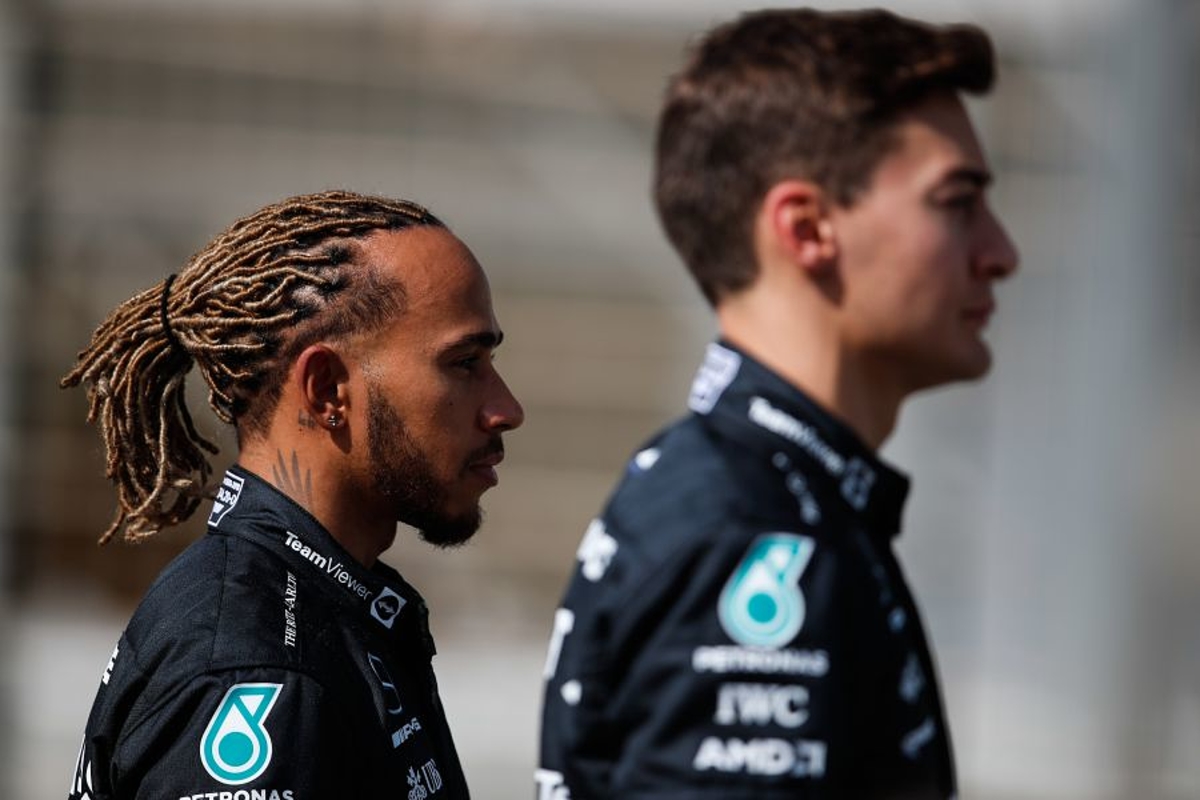 Lewis Hamilton has agreed with George Russell that Mercedes' strategy at the Japanese Grand Prix was below-par, before claiming that he 'isn't battling' with his team-mate in the championship.
The pair were embroiled in a great on-track battle during the race, which saw multiple switches of position and, at times, became a little heated.
This was especially true when Hamilton appeared to run Russell off the track as the pair were squabbling for sixth and seventh position near the start of the race.
When trying to better the overall team result, Mercedes decided to put Russell onto a one-stop strategy, getting him out the way of his team-mate, and allowing him to go on to get himself in amongst the McLarens and Ferraris.
READ MORE: Mercedes implode with strategy nightmare in Wolff's absence
Hamilton comes back to bite Russell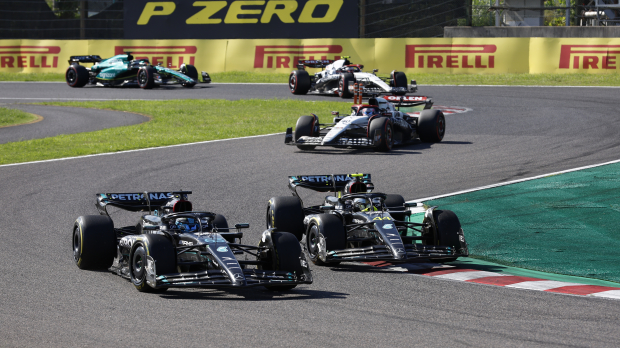 As the laps went on by, Russell's tyres began to give up the ghost, allowing multiple cars to pass him and, near the end of the race, the pair found themselves once again squabbling for position.
Mercedes decided it would be best to allow Hamilton to pass Russell as the seven-time world champion was on fresher tyres, and more capable of battling with the Ferraris.
The team arguably left it too late, however, and by the time they switched the cars, Carlos Sainz was all over the back of Russell.
Russell lost out, eventually finishing seventh whilst Hamilton took home fifth to extend his lead over his team-mate in the standings.
"It wasn't the perfect day for the team," he told Sky Sports Italia. "I think we should've swapped positions if we wanted to win against Ferrari. George is quite far behind me in the championship, so I'm not battling him. We should've worked together to get more points."
READ MORE: Toto Wolff: Net worth, wife and career profile of Mercedes giant