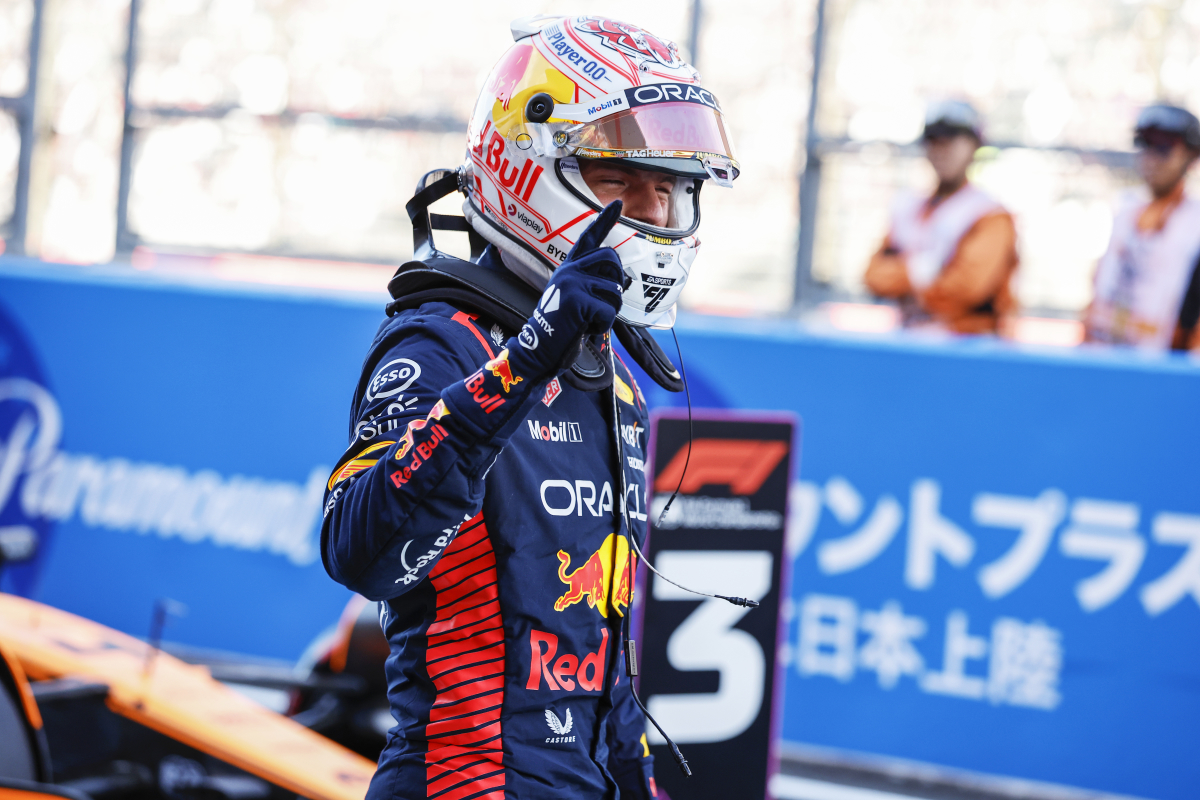 Are Red Bull back? F1 aero expert explains performance GAP
Are Red Bull back? F1 aero expert explains performance GAP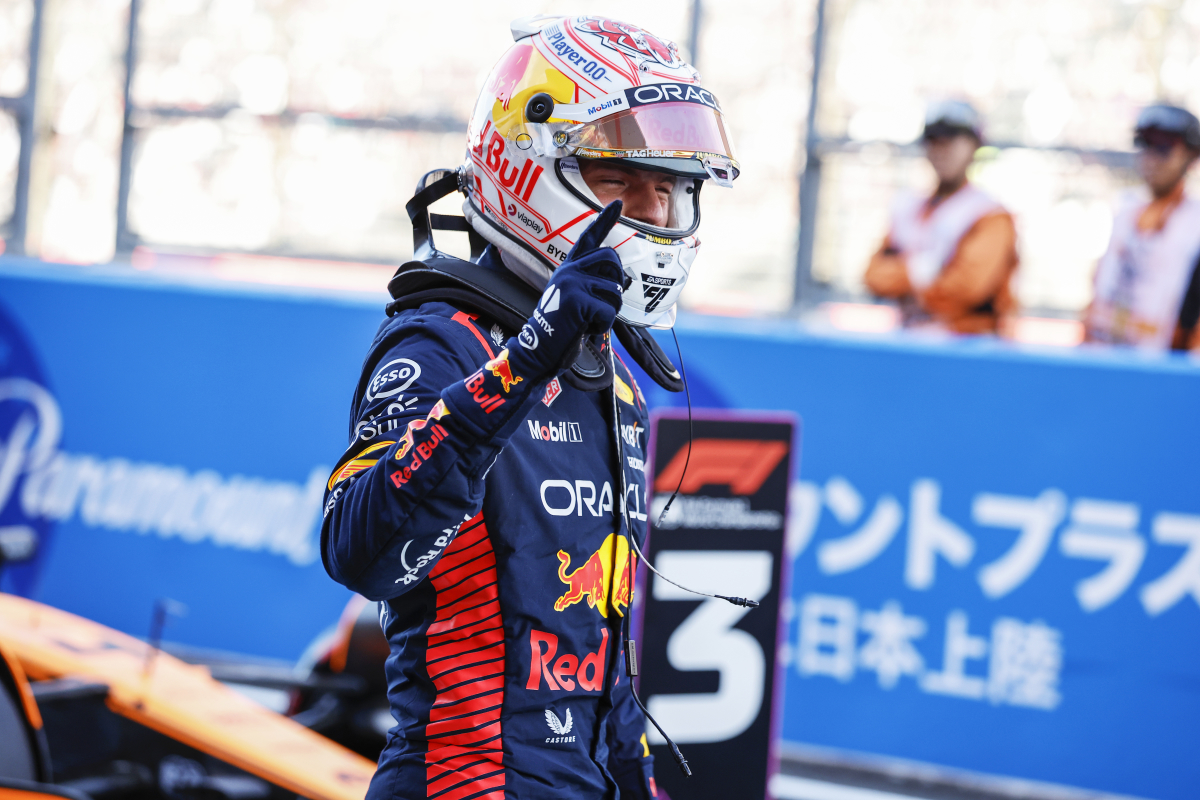 Following a disappointing performance in Singapore, Red Bull and Max Verstappen have regained their dominance on the track.
Verstappen clocked an impressive 1:28.887 in qualifying, securing a lead of nearly six tenths over second-placed Oscar Piastri. Let's delve into some data analysis to understand how he managed to make this remarkable comeback.
Back in Black (or blue, for that matter)
Verstappen and Red Bull have dominated the medium-speed corners all year round. With most of Suzuka's corners being medium speed, it was no secret that Verstappen looked as strong as he did out there.
Examining the speed and delta trace (Blue – Verstappen, Red – Leclerc, Orange – Piastri), we can see that Verstappen goes to work early in Sector 1 through the esses. He pulls out a 0.5s lead over Piastri and a 0.6s lead over Sainz.
READ MORE: F1 Japanese Grand Prix weather forecast – will it rain in Suzuka?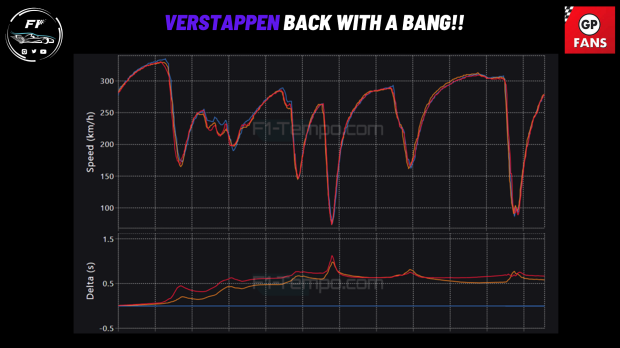 Another insight into Verstappen's speed is his effective use of engine braking. Rather than short shifting to increase engine torque, the Dutchman holds engine RPM higher and stays in a lower gear while cornering. This enables him to brake a lot less than the others, and carry more speed through the corner.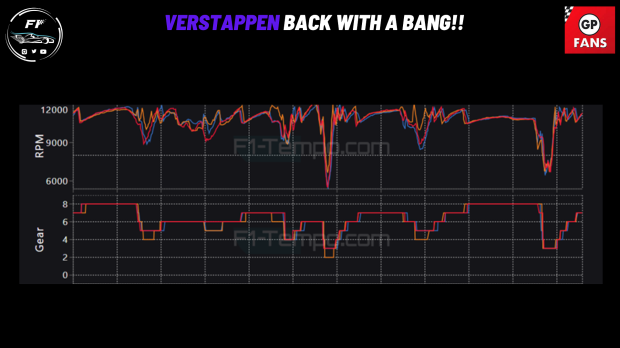 He said after the session: "From lap one it's been really, really nice. Of course, you try to find little improvements here and there, and I think we did that. To be on pole here is fantastic."
An ominous lack of pace from Perez
While Verstappen enjoyed his return to form, Sergio Perez was struggling compared to his teammate once again.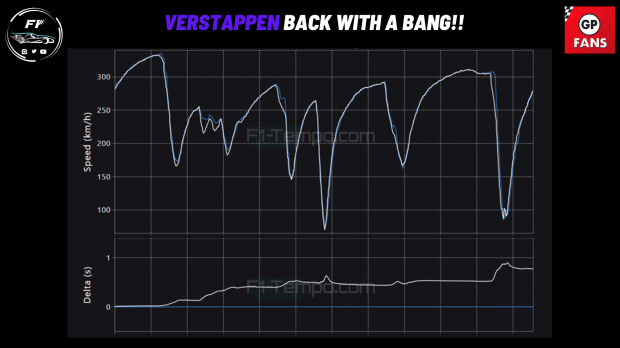 One of the bigger standouts for Perez is his lack of mid-corner speed. Through the esses of 2, 3 & 4, his team-mate is much faster. Verstappen is able to use a lot more throttle through these corners and is, therefore, much faster. He is also able to carry much more speed through Degner 1 (T8).
From there on, it's level until the final chicane. Perez uses a different line to Verstappen, taking an earlier apex to increase mid-corner speed, but ends up fighting the car on the exit and therefore loses another 0.2s.
Where does the difference lie?
How are Red Bull – Verstappen, at least – so much faster than their rivals, and where does the difference lie?
In Singapore, they struggled with traction and braking, plus combined lateral and longitudinal grip on corner exit. At Suzuka, though, it seems they have vanquished demons of the week past.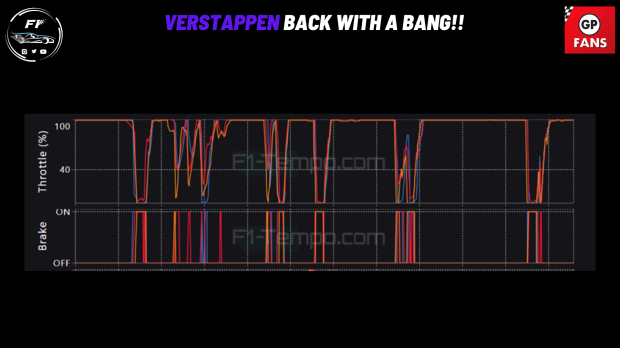 As mentioned previously, the mid-corner grip is otherworldly, especially for Verstappen. The ability of the Red Bull to use the peak of the tyres grip is what is able to get them so much lap time. The reigning champion's confidence on throttle, especially through T-2-3-4, is what is winning him the bulk of the lap time.
If the qualifying results are anything to go by, Red Bull will look to dominate the race and resume their winning ways.
Shubham Sangodkar is a former F1 Aerodynamicist with a Master's in Racing Car Design specialising in F1 Aerodynamics and F1 Data Analysis. He also posts aerodynamics content on his YouTube channel, which can be found here.
READ MORE: Best F1 TV commentators and presenters: GPFans Broadcaster Power Rankings