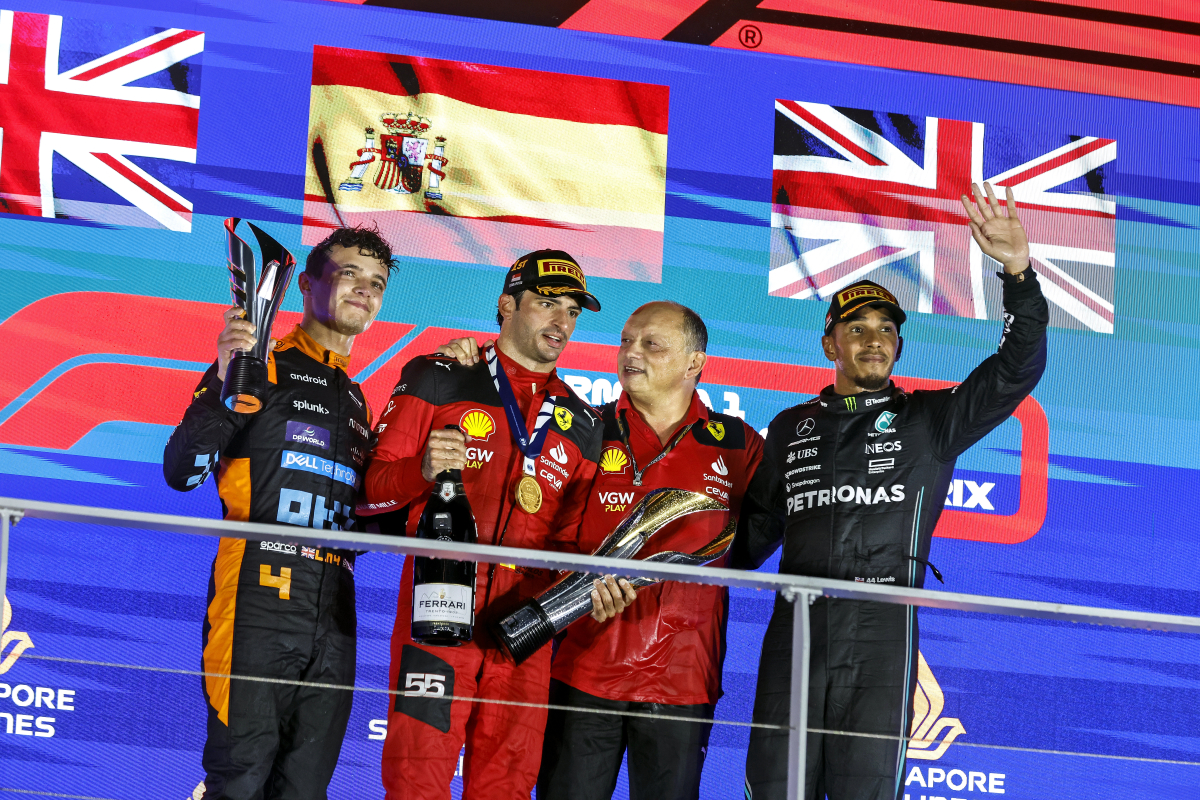 Norris insists Russell 'copied' him after Singapore Grand Prix heartbreak
Norris insists Russell 'copied' him after Singapore Grand Prix heartbreak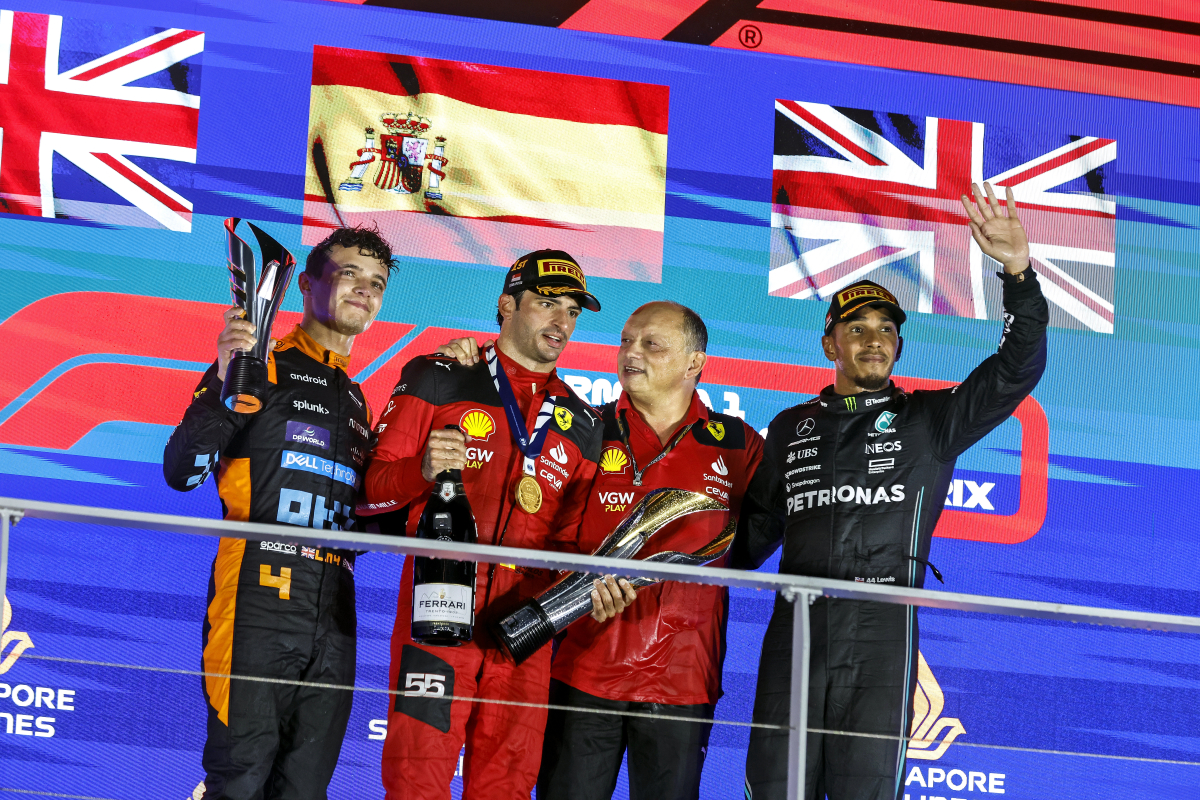 Lando Norris has said that George Russell 'copied' him by touching the wall on the entrance to turn 10, in a costly mistake that sent Russell hurtling into the barriers on the last lap of the Singapore Grand Prix.
The Mercedes driver, on a fresh set of medium tyres, was desperately trying to hunt down and pass both Norris and Ferrari's Carlos Sainz but his attempts caused him to crash out and miss out on what was likely to be a certain podium.
Norris also made the same mistake just ahead of Russell, but touched the wall lighter and managed to get away with it.
In the end, Sainz came home to take victory from Norris and become the first non-Red Bull driver this season to take a race win, such has been their dominance in 2023.
READ MORE: Sainz secures DRAMATIC victory in Singapore despite late Mercedes charge
The Red Bulls of Max Verstappen and Sergio Perez could only finish fifth and eighth after a poor qualifying left them a lot to do in Sunday's race.
Now, speaking to David Coulthard after the race, Norris expressed his sympathy for Russell.
"I hit the wall on the same lap, same place," he revealed.
"I did the same, so I think he copied me and just did it even worse. I feel for him, he fought a tough race, he was probably one of the quickest out there, he was the quickest today I would say. It helped me a bit the last couple corners I could chill just a little bit more."
Good points for McLaren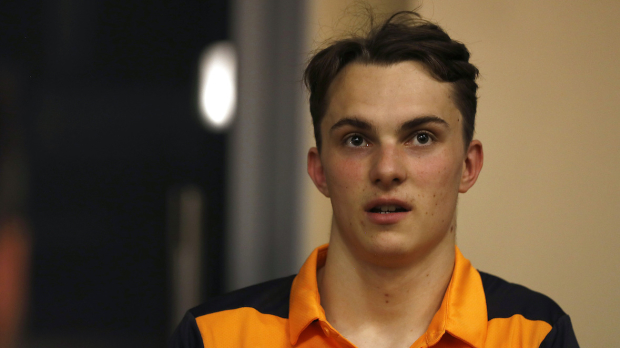 Not only was Norris able to take home a very good second place for his McLaren team, but team-mate Oscar Piastri also achieved a good points finish, crossing the line in seventh.
This was a massive help for the team, especially as Aston Martin failed to score a single point this weekend, giving McLaren hope that they can chase down the Silverstone-based team for fourth place in the constructors' championship.
One of the most interesting parts of the end of the race in Singapore, was the fact that Sainz was actually backing himself up into his former team-mate Norris in order to give the Brit DRS in his defence against the two Mercedes.
This was ingenius by Sainz, as he knew that although Norris' McLaren wasn't quick enough to challenge him for the race win, the Mercedes' behind certainly were.
Had Russell or Hamilton been able to get past Norris, they surely would have been favourites for the race win, so a helping hand from Sainz helped both himself and Norris get the results they craved.
"Carlos was very generous trying to help me get DRS," Norris continued.
"It helped my race and also helped his. It was tough, we knew it was going to be tough as soon as the Mercedes boxed. Especially with only a couple of cars for them to overtake, but we're on the podium, P2. We held them off, we did everything we needed to do and more. Super happy."
READ MORE: Toto Wolff: Net worth, wife and career profile of Mercedes giant