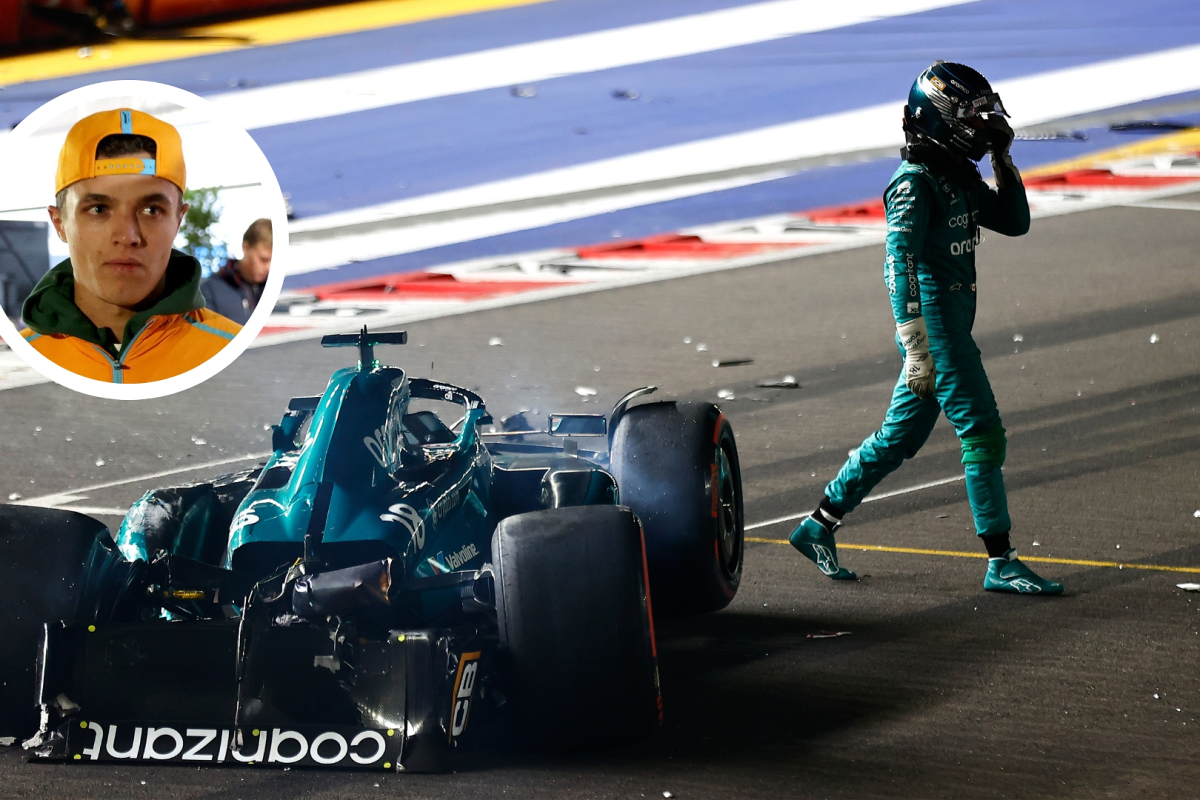 Norris calls for MAJOR Singapore GP safety change after HUGE crash
Norris calls for MAJOR Singapore GP safety change after HUGE crash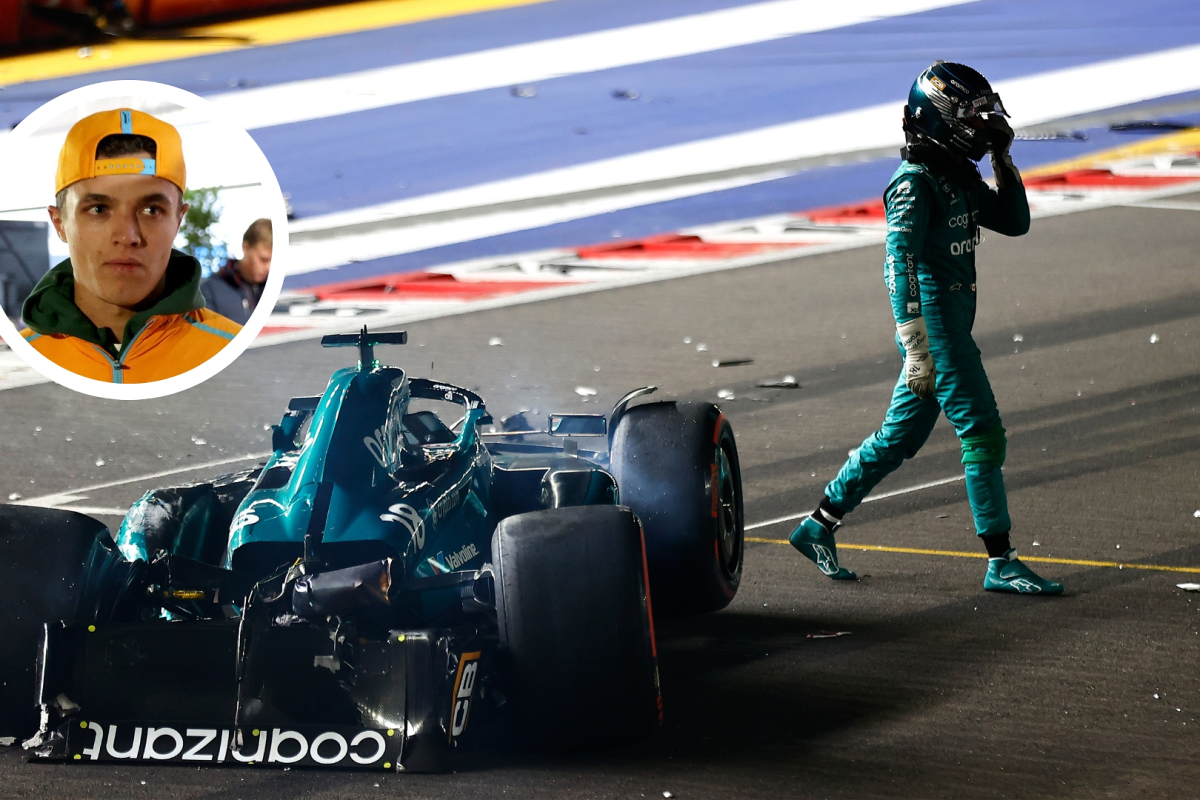 Lando Norris wants to see changes made to the last corner of the Singapore GP circuit next season after Lance Stroll's huge crash which ruled him out of the the race.
The Canadian driver was pushing to the limit at the end of Q1 on Saturday and went too wide at the fastest corner on the track, causing his Aston Martin to bottom out over the curb.
That moment meant he was spat towards the barrier in a monster shunt which tore the front wheel completely off the car before Stroll got out and headed to the medical centre, where he was cleared to race the next day.
Aston Martin however confirmed he was "still feeling the after-effects of such a high-impact crash" and decided he should not race on Sunday.
READ MORE: Stroll suffers HUGE crash in Singapore GP qualifying
Norris: Not smooth enough
Norris, who was the first driver to arrive at the scene of the incident following the huge smash, thinks the outside curb needs to be flattened to avoid such big accidents in the future.
"I don't know if they can maybe make a small improvement to the track there for next year because there's kind of like a bit of a dip or something, not smooth enough, and I think everyone's a bit afraid to do it [flat out]," Norris said.
"There's been quite a few instances of as soon as you do it, you almost have to just get off the throttle and abort the lap because you try and commit and you're going to end up doing what Lance did.
"So just from more of a safety point, I don't think it's the best exit kerb and up to the standard that it should be. That's maybe something for next season."
The incident occurred too late for the organisers to do anything about it before the race but it will be on the agenda ahead of next year's event, as will the revised layout which was forced due to construction.
READ MORE: Jos Verstappen: His life in F1 and how he drove Max to greatness