Carlos Sainz has said that Renault, who are the engine supplier of his team McLaren, have provided a power unit which is "really, really encouraging" for the team, despite finishing the Australian Grand Prix prematurely due to a MGU-K failure.
The Spaniard has been in cars with a Renault engine in all but one of his seasons in F1, and drove with the works team for the past two years.
Last season, the French manufacturer suffered reliability issues which ultimately cost them their supplier contract with Red Bull, who have since switched to Honda.
Sainz thinks they have now got it right, though, like they should have done two years ago.
"I feel a step in the right direction," he said.
"I still think we are a bit behind the Ferrari and Mercedes engines, but it definitely feels like we have something to fight with now, finally.
"I have done four years in Formula 1, all those four years has been 10km/h down on all the straights.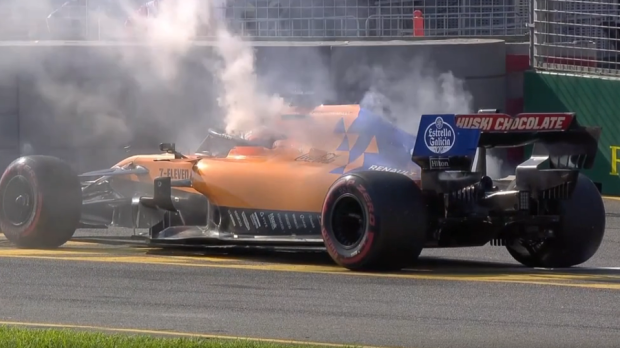 "So finally, to be turning up to Melbourne and to be just 2/3km/h down maybe on the top teams, is a really, really encouraging scenario.
"They seem to have clear ideas of how to develop the engine during the year so that gives some positive vibes also.
"I would praise Renault in that sense because it finally seems like they've done the step that we were needing two years ago."
Sainz may have not finished the Australian GP in Melbourne, but he remains positive about the engine as the team showed their potential in qualifying.
"I trust Renault, they've done steps, so hopefully we can keep pushing," he added.