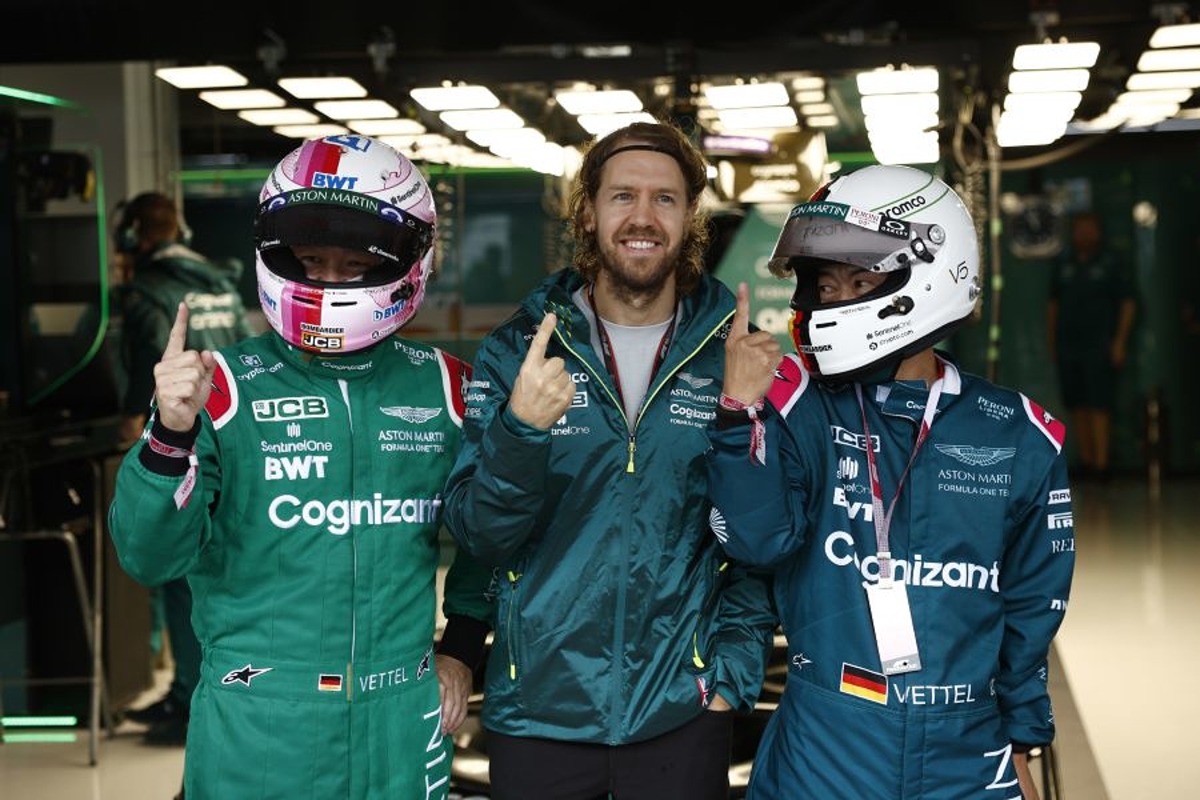 Vettel reveals secret "sprint race" plan
Vettel reveals secret "sprint race" plan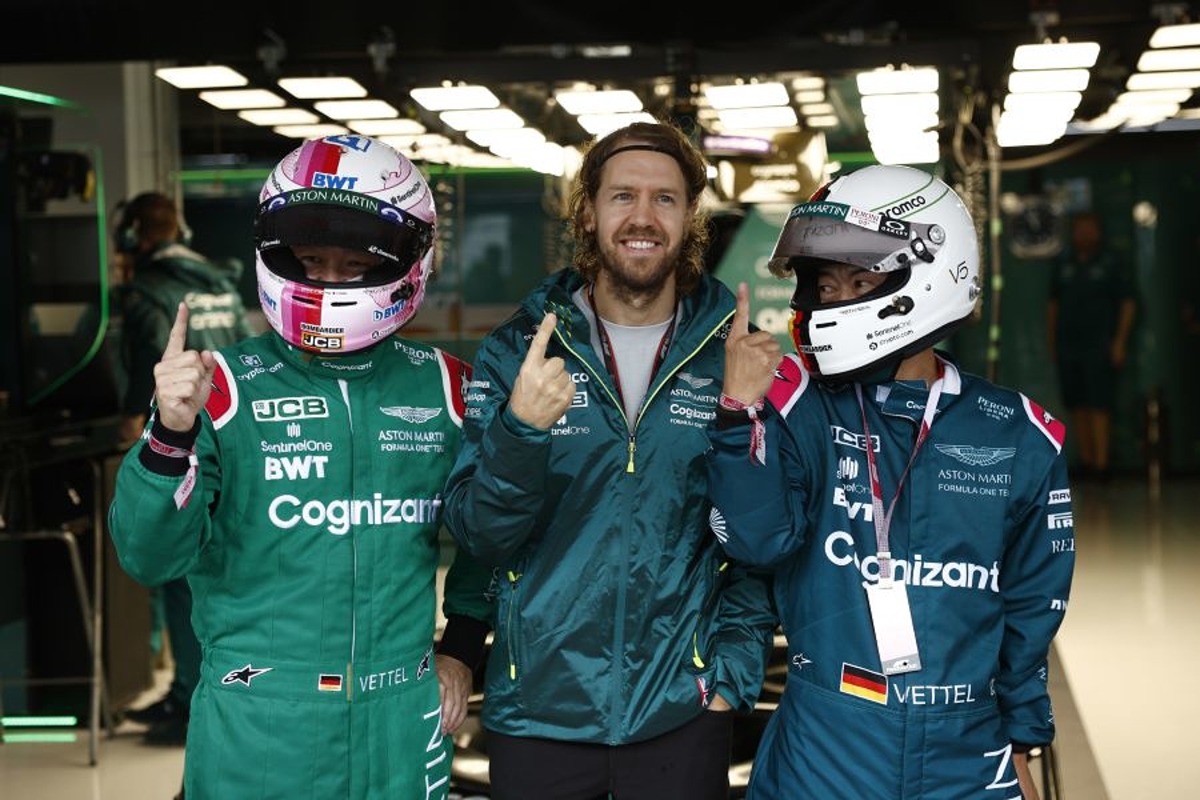 Sebastian Vettel has revealed how he and Aston Martin hatched a plan during the rain delay at Sunday's Japanese Grand Prix that enabled him to climb from last to sixth.
A spin at the first corner of the original race start relegated the German from the top 10 to the back of the field after he made contact with Fernando Alonso.
But a red flag delay of over two hours allowed Aston Martin ample time to plot his recovery.
"I had a phenomenal start but then had nowhere to go, I had a lot of aquaplaning on the left, lost the car, touched Fernando, spun and was last," said Vettel.
"It looked like that was it, but I had a great recovery. We spoke about what happened and together with the team we had a plan going into the sprint race at the end and it worked. We had enough pace to survive.
"There was a bit of confusion [at the end] because I had lost the radio, had the pit board saying one lap, backed off a bit then Fernando was still pushing, I was a bit confused so kept racing and we just managed to keep sixth.
Safety all that matters for Vettel
Vettel, who will retire at the end of the season, conceded he had "dragged the car up to where it probably doesn't belong" after finishing ahead of Alonso's Alpine and said he had "really enjoyed the weekend" that will be his last at Suzuka.
However, given the heavy rain, he was relieved there were no major incidents, particularly when a recovery vehicle was sent out onto the track during the safety car period that followed the original start.
"The main thing today to be honest is the fact that nothing happened in these conditions," he continued.
"We had a tractor that should never have been there, in these conditions on the wrong tyres, which we are forced to put on because the extreme wet is not good enough and too slow, there is stuff we need to learn and do better next time."