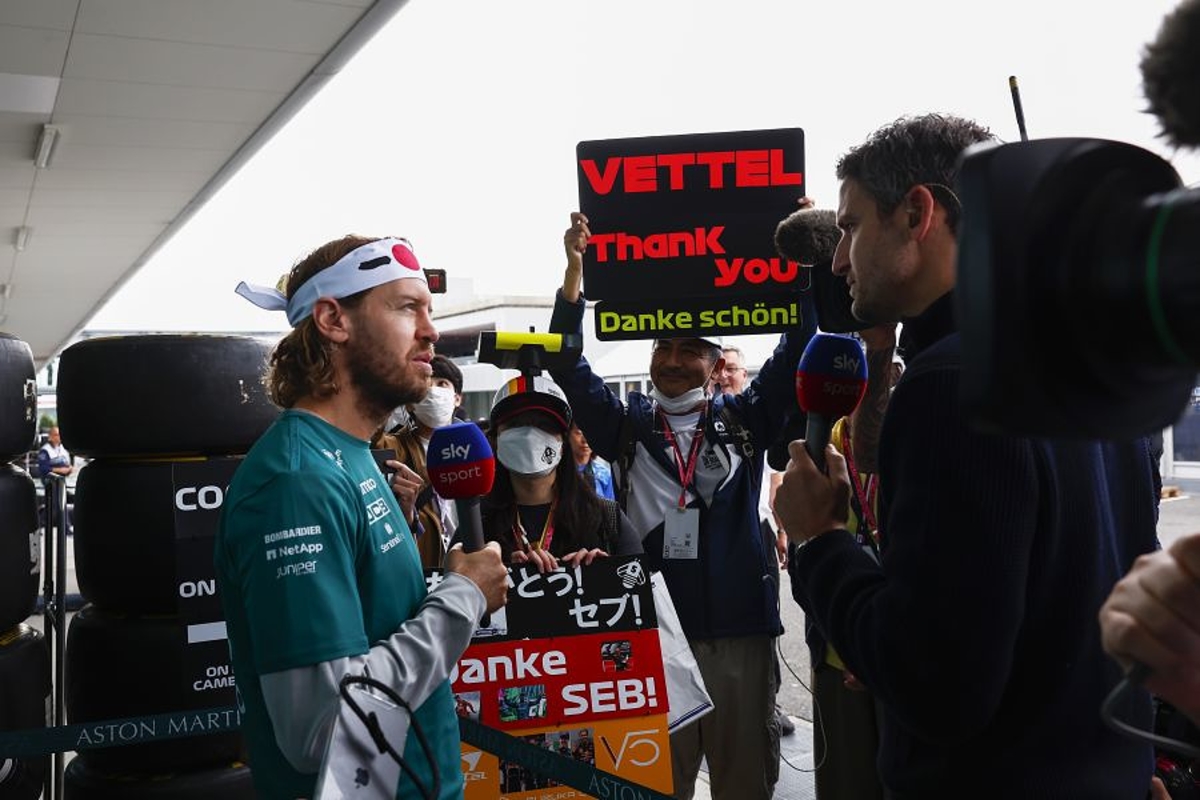 Vettel makes godly Suzuka claim
Vettel makes godly Suzuka claim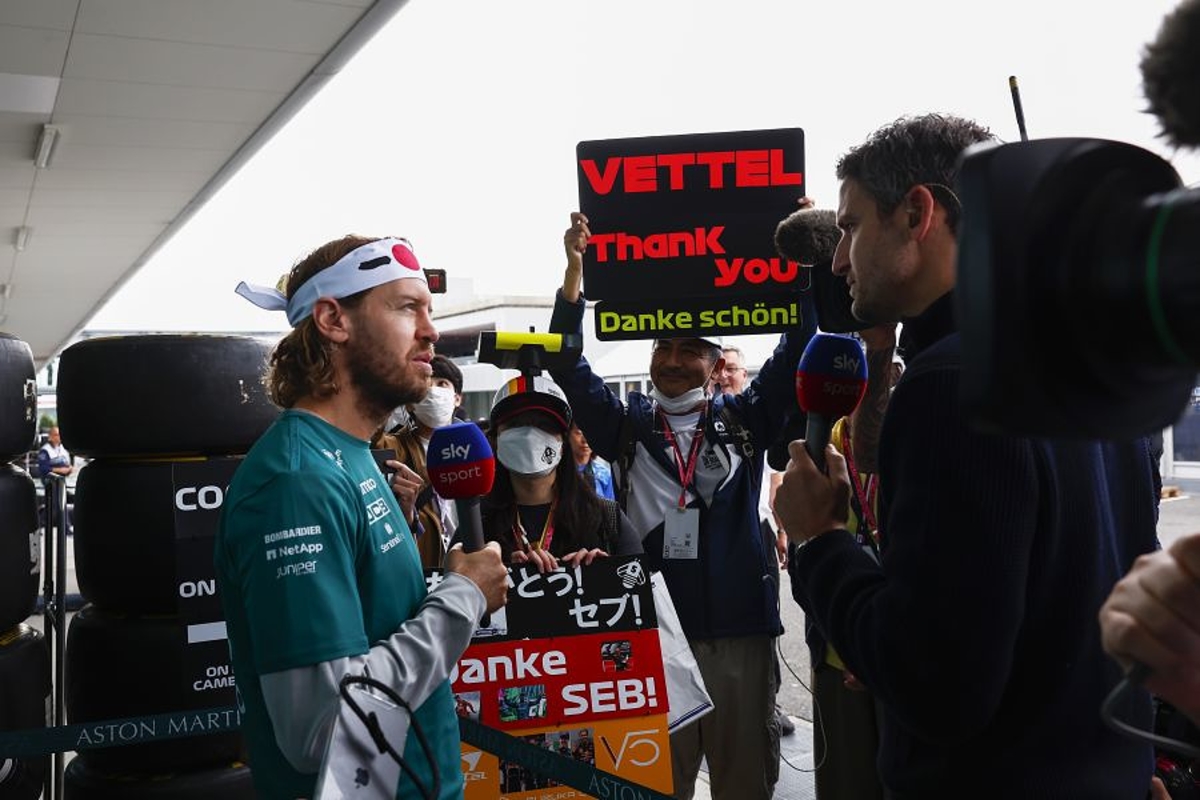 Sebastian Vettel has claimed Suzuka "must have been designed by the Gods" as he prepares for his final F1 Japanese Grand Prix.
The German has made no secret of his love for Suzuka and suggested on Thursday he would come out of retirement to race one further time at the venue.
Vettel ended Friday's practice sessions 15th quickest in his Aston Martin, but even the treacherous, wet conditions failed to dampen his enthusiasm.
Asked if he will miss Suzuka more than other tracks on the calendar, Vettel said: "I will probably, yes.
"It's just everything that is special around this place, starting with the track which, I don't know, it must have been designed by the Gods. Whoever is up there, or out there, had a touch on Suzuka.
"And then the fans put the icing on the cake in terms of atmosphere and passion. It makes us feel very special so definitely, it will be missed."
On the day's running, he added: "It was good fun. The grip wasn't great but generally, it is good fun.
"It's a great track even if it's wet. I enjoyed myself and for the timing sheet, it was about being out at the right time to set the right lap time, but that wasn't the most important thing."
Vettel's Japanese-German Grand Prix
Although the Nurburgring featured on the revised 2020 calendar, you have to go back to 2019 for the last running of the German Grand Prix.
But Vettel revealed his homely feeling at Suzuka with the fans showing support for the four-time champion.
"It's probably the closest thing to a German Grand Prix with all of the German flags around," continued the Aston Martin driver.
"It's great to receive so much support from people in the grandstands, coming into the track, around the track and in the paddock.
"I think overall, the enthusiasm runs really high - it always has. Plus, the track is amazing so there are plenty of reasons to enjoy it."