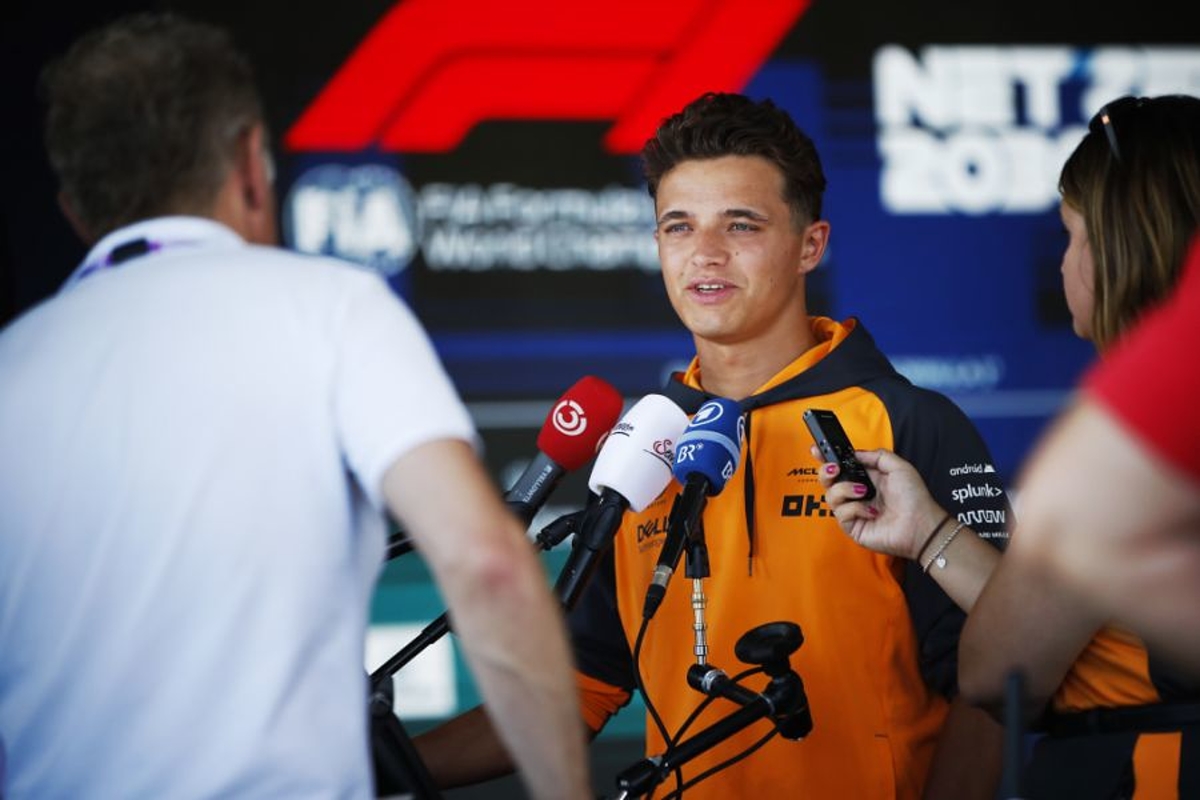 Norris amazed by McLaren turnaround from "one of our worst weekends"
Norris amazed by McLaren turnaround from "one of our worst weekends"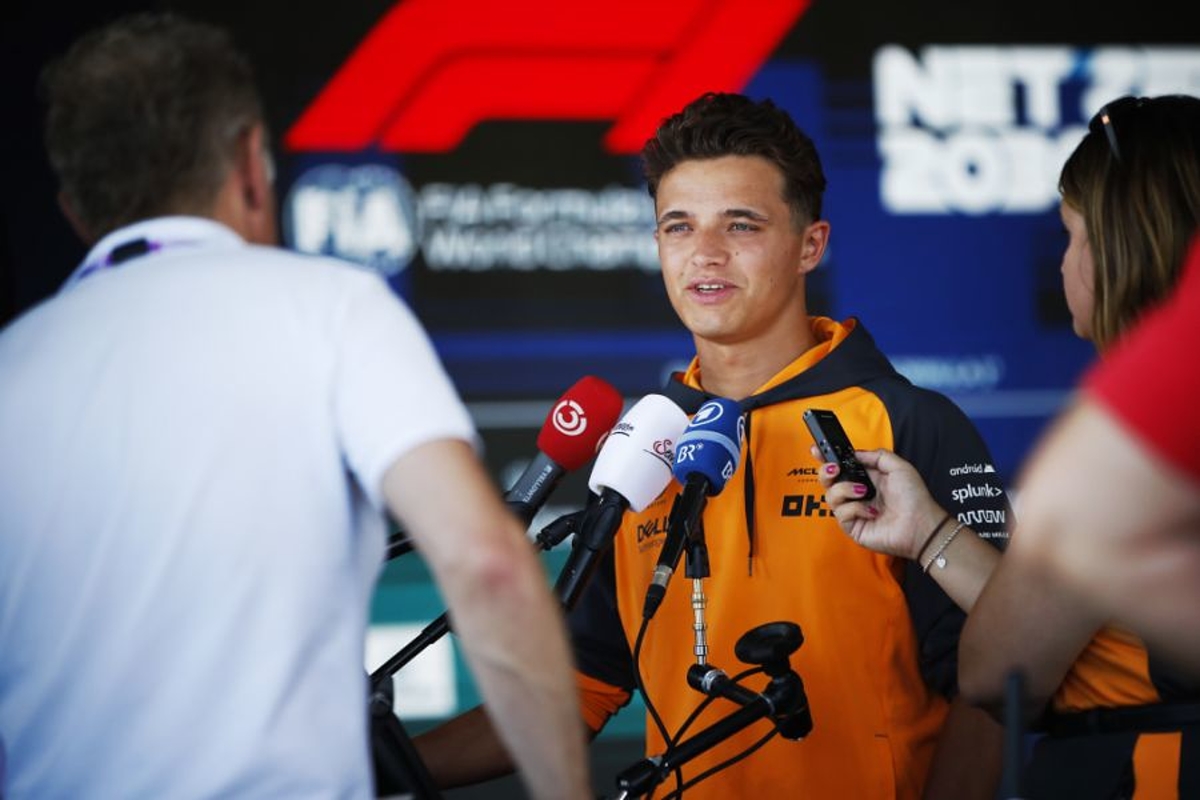 Lando Norris has lauded McLaren for the double top-five finish at the Singapore Grand Prix that launched the team ahead of Alpine in F1's constructors' standings.
The Woking-based team has struggled for pace compared to the French manufacturer in recent times, with Fernando Alonso and Esteban Ocon performing strongly in the regularly updated A522.
McLaren's pain looked on course to continue after Daniel Ricciardo was eliminated in Q1 and with Norris under pressure from Alonso at the beginning of the race.
Both Alpine drivers, however, retired with engine failures, whilst McLaren took advantage of mistakes from other rivals in testing conditions as the track dried which allowed Norris and Ricciardo to finish fourth and fifth.
"It was the last thing that we expected after FP1 and Friday," conceded Norris.
"We were in for P4 the whole time. Lewis [Hamilton] crashed on his own, Max [Verstappen] went straight past me, so we were fighting for P4 just on pure merit.
"It was a fun race, probably one of the most difficult races I have done in Formula 1, just because of the level of concentration needed and clearly how easy it was to make mistakes, lock up and go wide, hit a wet patch or whatever.
"Amazing. Even more so for Daniel and the strategy from their side to get him up to fifth on a day where our competitors didn't score any points was even better. I'm super, super happy."
Singapore looked like "one of our worst weekends"
In Friday practice, which was the only purely dry running of the weekend, McLaren found itself a long way off the pace with neither Norris nor Ricciardo troubling the top 10 on the timesheet.
On whether he expected such a positive result, Norris replied: "No. I'm not going to lie.
"On Friday, it looked like one of our worst weekends so far and I think on pace, we were still a mile off. Not in conditions like today. We did a very good job, both Daniel and myself and the strategy team.
"Alpine were at least probably about half-a-second a lap quicker in complete wet conditions or complete dry conditions, maybe even more than that.
"We were expecting the opposite. We were expecting them to be P4 and P5 or P5 and P6 this weekend and us to maybe not even finish in the points and it ended up being the other way around. So a pleasant surprise."