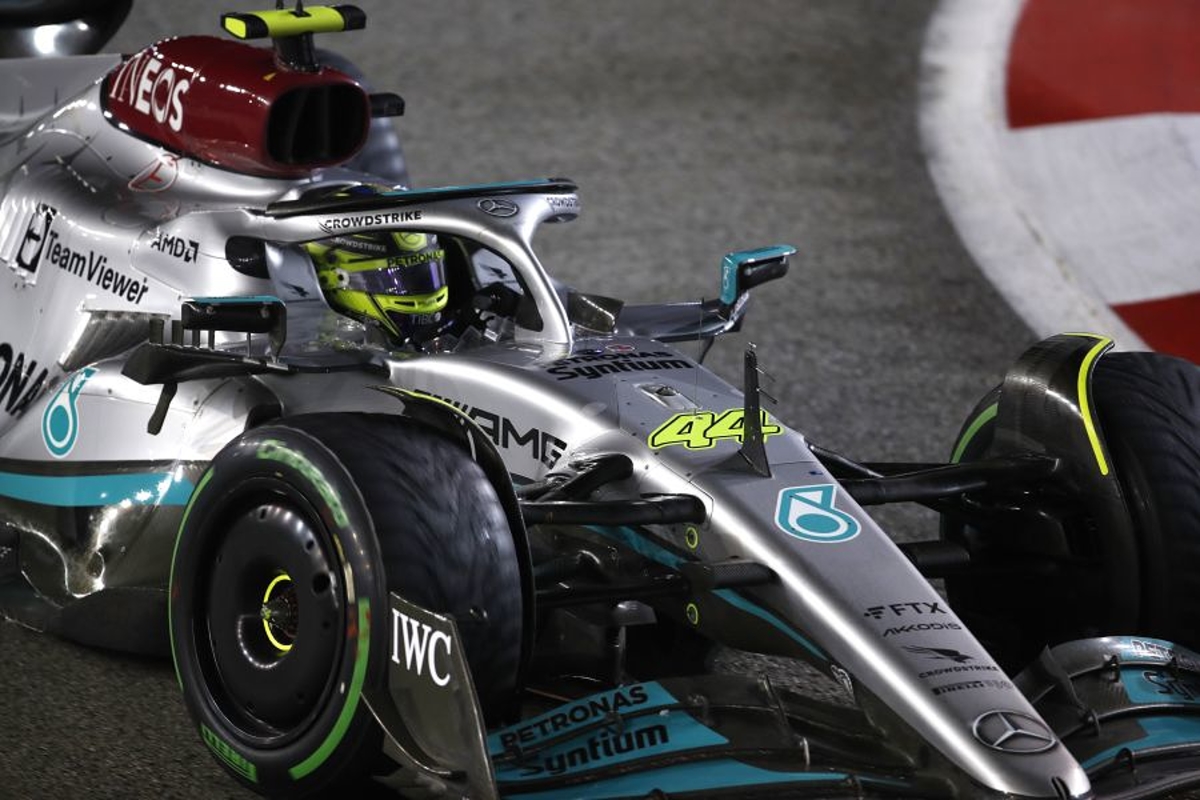 Hamilton curses himself for costly 'heart-sinking' mistake
Hamilton curses himself for costly 'heart-sinking' mistake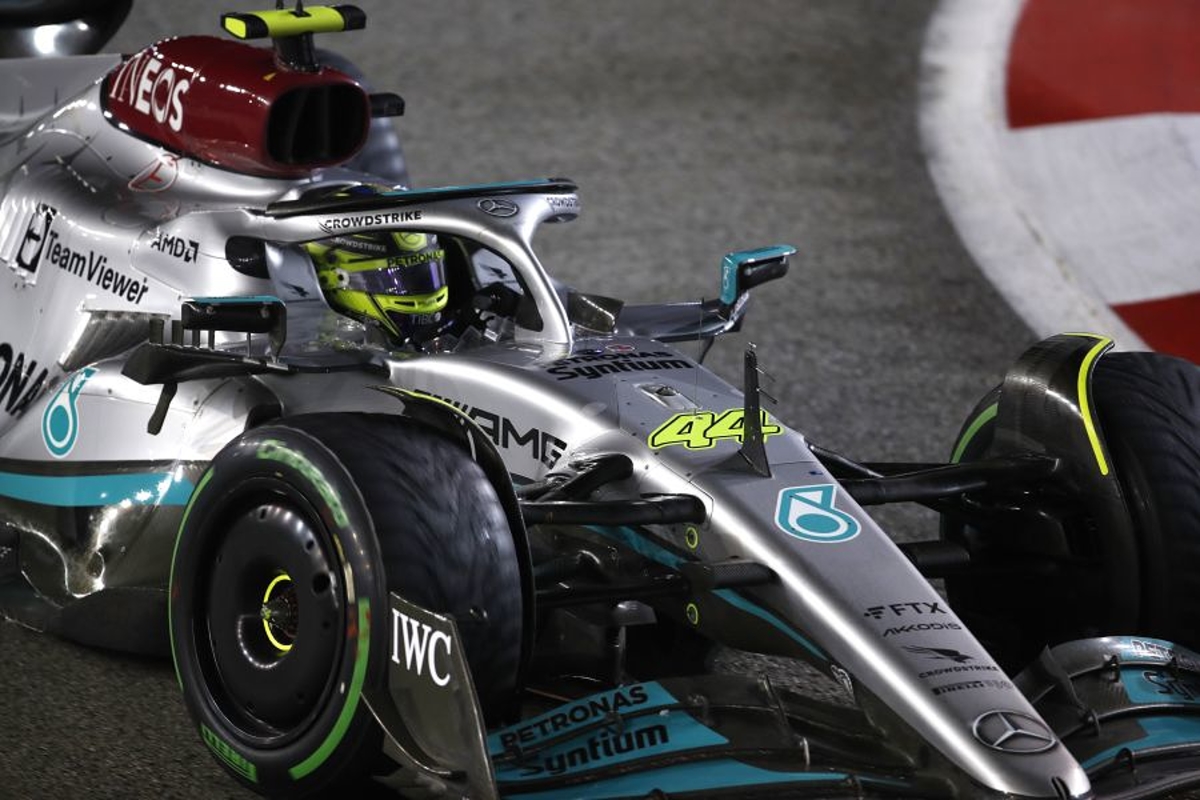 Lewis Hamilton was left cursing himself after enduring a heart-sinking mistake that cost him dearly during a frustrating Singapore Grand Prix.
Starting from third on the grid, Mercedes driver Hamilton was passed by Ferrari's Carlos Sainz on the run down to the first corner to drop to fourth.
That proved crucial because as track conditions slowly evolved following a wet start on intermediate tyres, the seven-time F1 champion found himself stuck behind the Ferrari driver as leaders Sergio Perez and Charles Leclerc pulled away out front.
As Hamilton edged closer to the Spaniard, he made an error that saw him nudge his front wing into a TecPro barrier, which initially appeared as if it had escaped damage, leading to an apology to his team over the radio as he conceded he had "f***ed up".
But after reversing and slotting in between McLaren's Lando Norris and Red Bull's Max Verstappen into fifth position, it was evident he would have to pit for a new nose.
The additional time at the stop ultimately dropped Hamilton to ninth, which is where he finished after moving up to eighth at one point, only for a second error for a failed move on Aston Martin's Sebastian Vettel for seventh that cost him again.
Suggested to him that ninth did not reflect the positive weekend overall for Mercedes, Hamilton said: "No, definitely not.
"We started off with it being a pretty decent weekend and it was really unfortunate at the end.
"I was trying, it was difficult to overtake, and that lock-up into turn seven - aaagh - when those things happen, your heart sinks a little.
"I knew it was all over from then but these things happen. I'm not going to punish myself for a mistake.
"You get back up again, you try. I tried to get past Seb but it was slippy and wet on the inside.
"When you fail you get up and try again. It wasn't the greatest day but I'll make the most of tomorrow."
Hamilton baffled by slow Sainz
Explaining his frustration behind Sainz, Hamilton added: "Difficult start and then getting stuck behind Carlos, I don't know why he was so slow.
"Obviously, I was not quick enough to get past him in these conditions, but then just sitting behind him...
"I think I could have done similar times to the guys ahead but being stuck behind him, I couldn't. If I'd been third I could have kept up with the guys ahead."
Asked whether a podium was on the cards if he had managed to get past Sainz, Hamilton remarked: "It was a battle as to who would get on the slicks first.
"It would have been slice and dice, I was hoping for that, that's what I was working towards but then it all went out the frickin' window when I locked up.
"My apologies to the team but we live and we move on, and I'll recover."