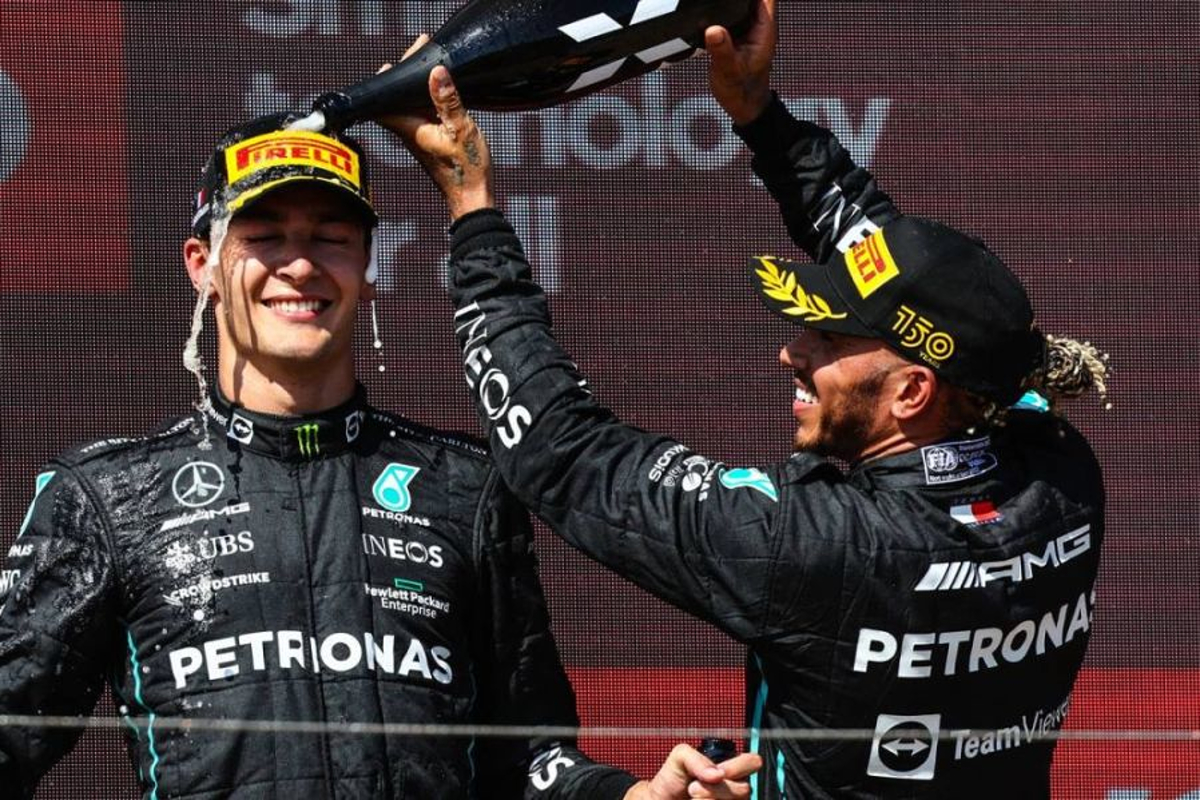 Hamilton set to tow Russell in Italian GP qualifying
Hamilton set to tow Russell in Italian GP qualifying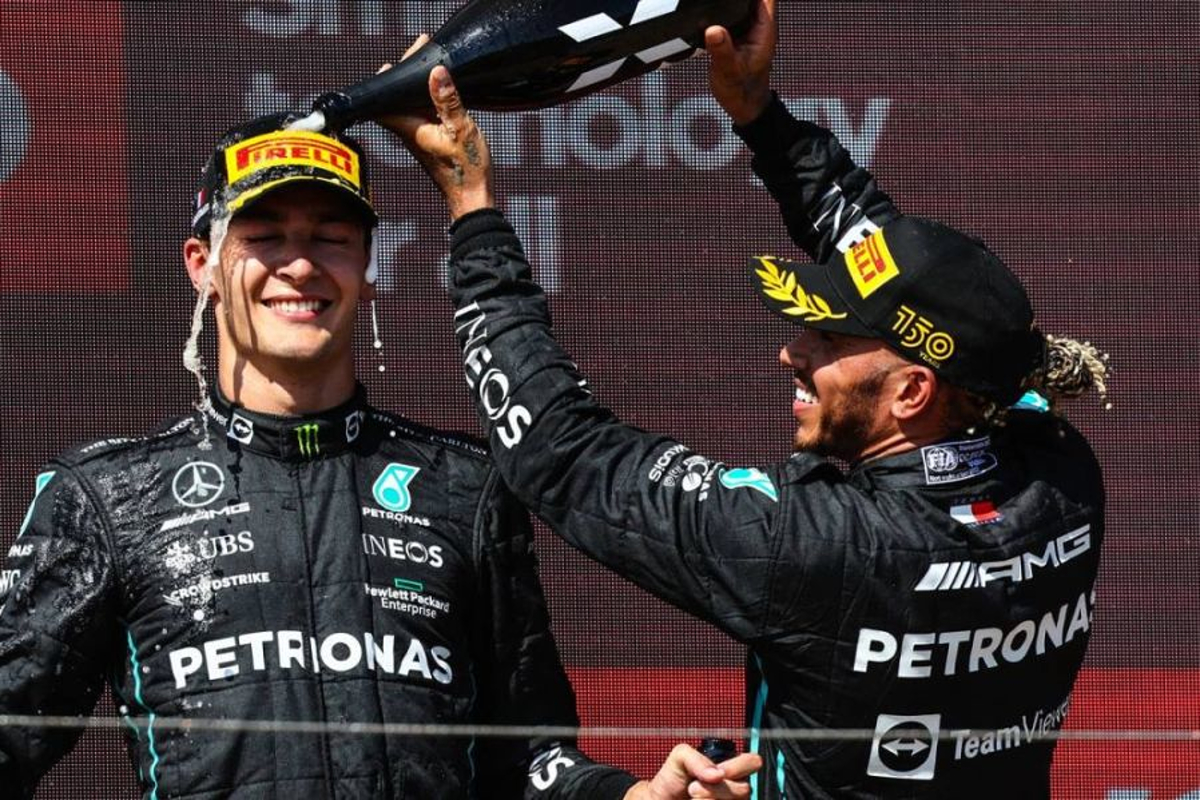 Lewis Hamilton has revealed he is likely to give George Russell a tow during Italian Grand Prix qualifying.
As has been proven over the years at Monza, the tow can be a valuable tool in any F1 team's bid to secure a favourable grid slot.
With Hamilton, Ferrari's Carlos Sainz and Red Bull duo Max Verstappen and Sergio Perez all facing grid penalties for Sunday's race, it leaves Russell in contention for a front-row position.
With Ferrari's Charles Leclerc seemingly set for pole, Mercedes' poor form in second practice means Russell faces a battle for that front-row start with McLaren's Lando Norris and the Alpines of Esteban Ocon and Fernando Alonso.
Asked about the possibility of aiding his team-mate, Hamilton said: "It's George's turn this weekend to choose whether he goes first or second [in qualifying].
"Most likely he will choose to go behind me so I will just do my normal programme and he will get a tow."
As to the possibility from his perspective, Russell is not so sure.
"If you nail it, it definitely does work, but there's a high-risk, high reward," remarked Russell.
"It's not something we're putting a lot of emphasis into. Qualifying sessions are a time when we learn quite a bit about the car, the tyres, and that's clearly been somewhere where we've struggled this year.
"For now, we'll both just go in and do an ordinary session."
Hamilton - "We went a lot slower"
Mercedes had looked strong in FP1 in which Russell and Hamilton had finished third and fourth quickest behind a Ferrari one-two spearheaded by Leclerc.
But in FP2, and around a low-downforce circuit at which it said in the build-up to the event it would struggle, its forecast proved correct as the W13s were considerably off the pace.
Assessing why, Hamilton said: "We made set-up changes but we went a lot slower somehow, or they [Ferrari and Red Bull] went a lot quicker.
"I've given it everything out there but it [the car] just doesn't feel particularly quick."
Offering his verdict, and reiterating Hamilton's remarks, Russell added: "A bit of a strange day.
"FP1 was looking pretty strong but then Ferrari and Red Bull have seemingly taken a step forward compared to us, or maybe we've taken a step back as we were obviously behind a McLaren [Norris] in FP2.
"So a bit of work to be done to understand that."