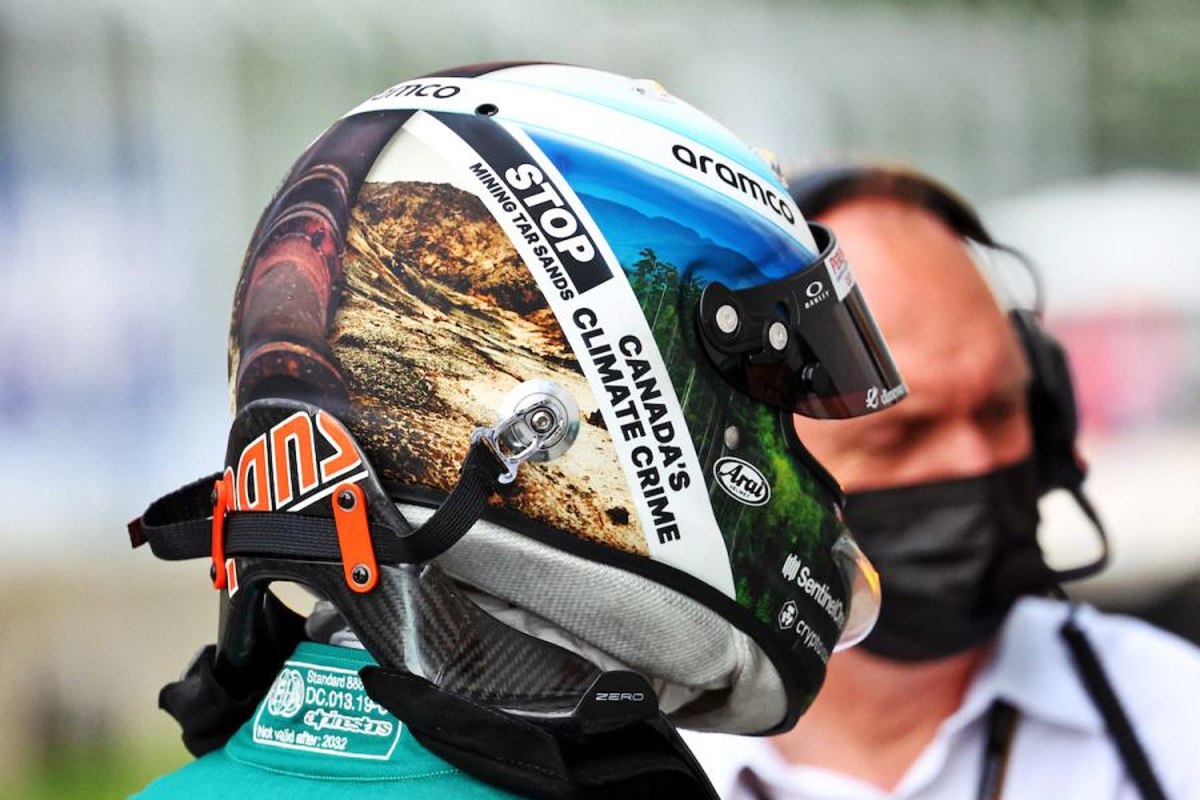 F1 must "not get lapped" in push for sustainability - Vettel
F1 must "not get lapped" in push for sustainability - Vettel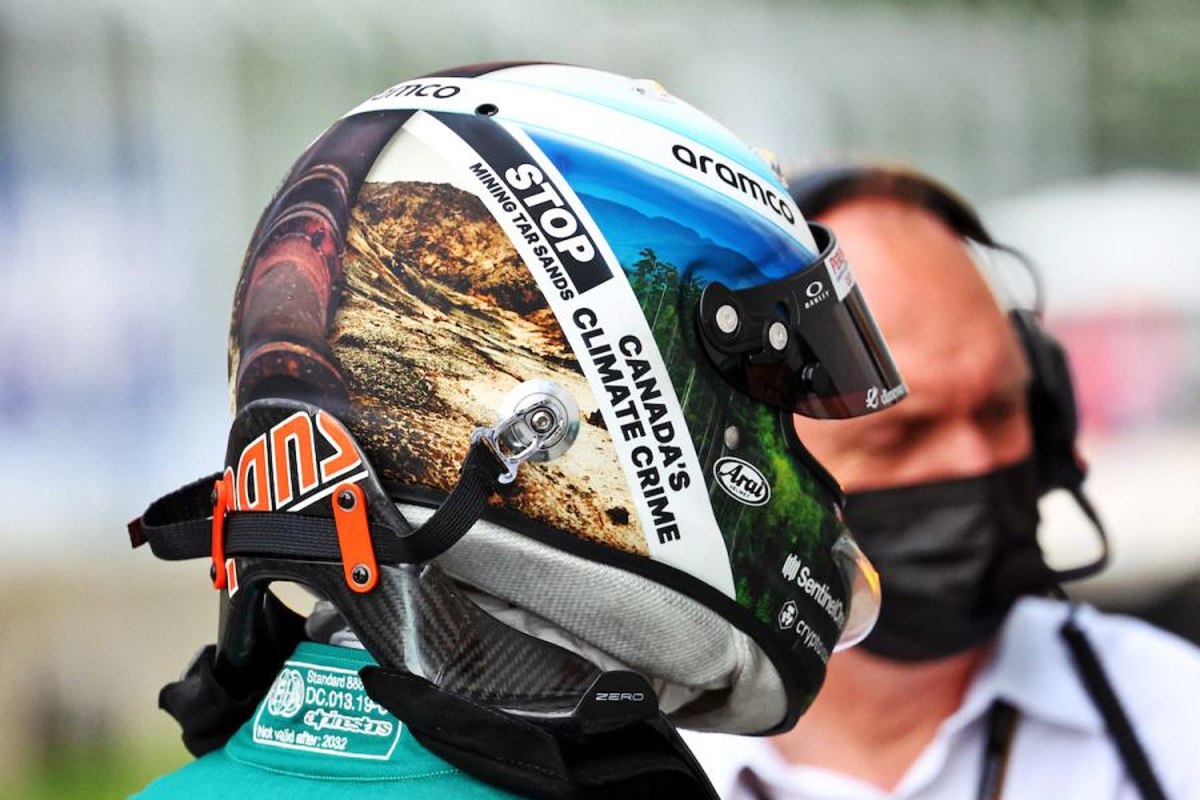 Sebastian Vettel has suggested F1 should reinvest profits made into helping its race promoters host sustainable events to help combat environmental issues within the sport.
The Aston Martin driver has been a leading advocate for environmentalism within F1, raising awareness by wearing t-shirts adorned with various slogans and warnings around the paddock throughout the season.
F1 set itself a target of reaching net-zero carbon emissions by 2030, with steps being taken to reach carbon neutrality - such as a switch to 100 per cent synthetic and sustainable fuel in 2026.
Speaking at a World eX summit - a platform that promotes zero emission through sim racing and slot racing, Vettel said: "Any type of event that attracts a big crowd has to live up to the responsibilities that come with our times.
"Obviously we attract big crowds in Formula 1. I think that the sport got more popular in recent years with new fan bases, especially in North America, making the sport bigger and grow.
"But with that, there are more people that need to get to the track, that need to be managed when they are at the track. So yes, there's a lot that can be done, similar to other big events.
"Obviously, how people get to the event, public transport is not just a big topic in general but also coming and going from events, so there are lots of things I think we can do.
"In the end, we need to take some of the sort of turnover or money that Formula 1, in particular, makes and try and reinvest to the promoters and give them the chance to decide for a better, greener, cleaner solution when it comes to handling crowds and dealing with the event."
Everybody will benefit from F1 innovation - Vettel
F1 repeatedly comes under fire for its environmental impact despite the steps it has taken to move technology forward responsibly.
The current V6 turbo-hybrid power units are the most efficient in the world, for example, yet drivers - such as Vettel - have been labelled hypocrites whenever a stand is made.
The four-time world champion, who retires at the end of the year, has called on F1 to remain on the front foot in pushing for solutions.
"Ultimately it doesn't make a big difference whether we are driving cars, or having a music concert or doing other things, looking at the big crowd and the footprint of the crowd itself," he added.
"But it comes back to the question of relevance. And if we don't find a way to really help shifting change, and contribute to the fact that everybody benefits from what we're doing for fun, and the innovation in engineering that comes with it, then I think very soon the question will come up: 'Okay, what is the point?'
"We get the point, because we love it, we are motorsport enthusiasts, and you don't need to explain it to us. But if you zoom out and speak to a crowd that has nothing to do with motorsports, very rightly, I think these questions will come up in the future.
"So it is up to us to be ahead to be a lap ahead and not get lapped, so to say, with the enormous power that we have.
"We're spending a lot of money in motorsport but with that comes a lot of innovation and engineering and power that can be channelled in a better direction, so that everybody even outside of motorsport, one day, benefits, whether then the answer is electric, or hydrogen or something else."