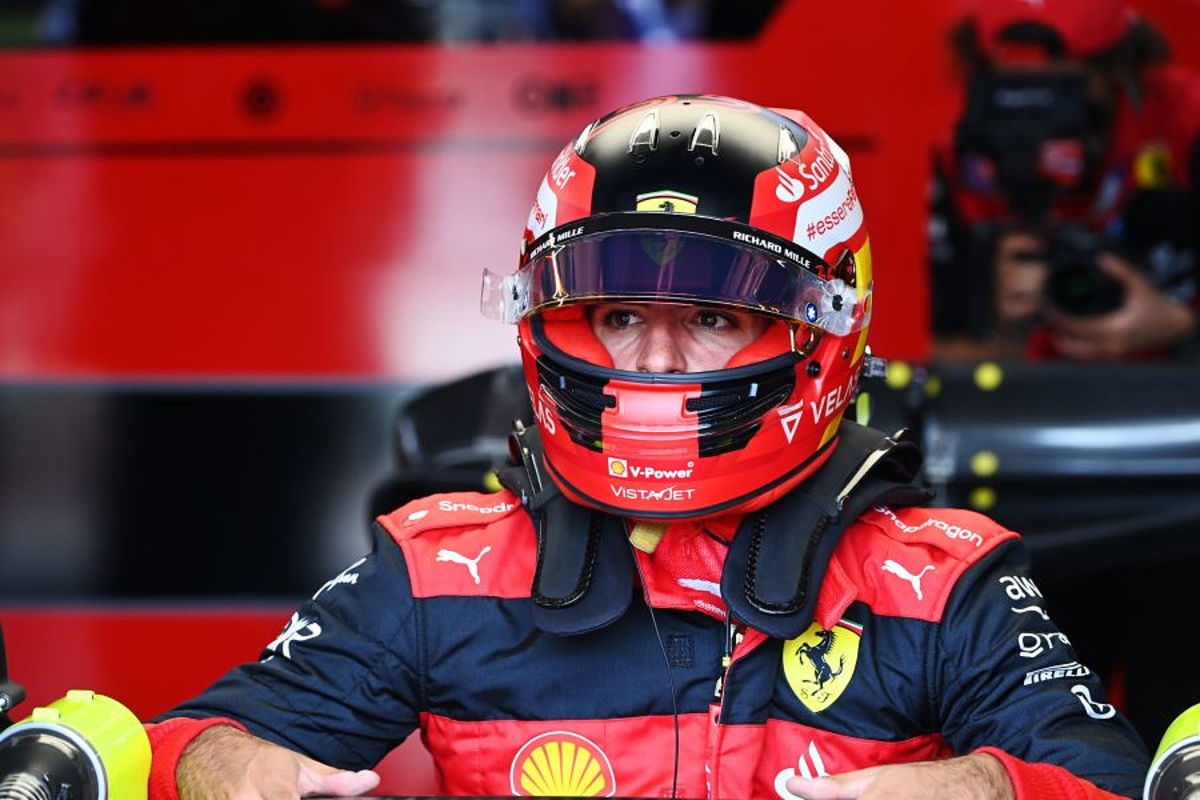 Sainz defends Ferrari confusion despite wasting 'life-risking' charge
Sainz defends Ferrari confusion despite wasting 'life-risking' charge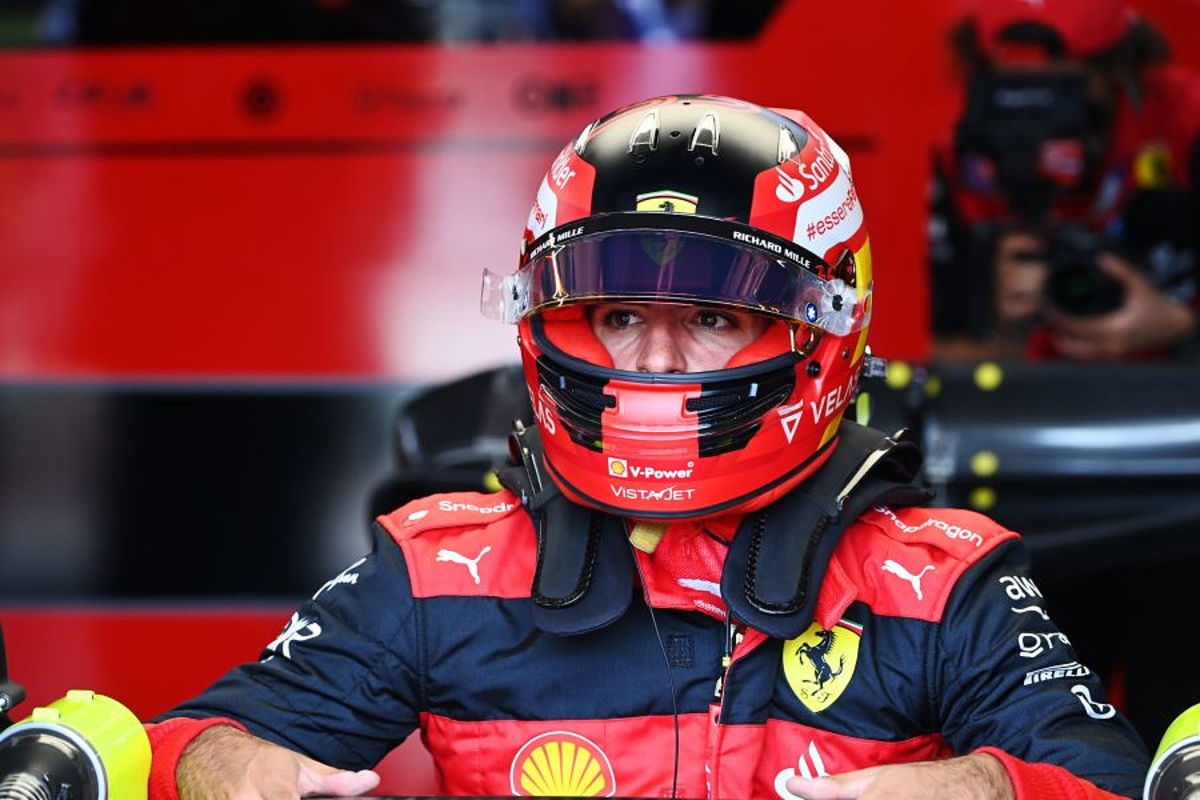 Carlos Sainz has conceded that pitting from the top three at the French Grand Prix was the "last thing you want to do" after "risking my life" in a late battle with Sergio Perez.
But the Spaniard has defended Ferrari after the latest episode of pit wall confusion.
Sainz started from the back after taking a power unit penalty but used the superior pace of the F1-75 as well as a mid-race safety car - triggered by team-mate Charles Leclerc's crash - to climb to fourth.
On ageing medium tyres and struggling to make inroads on third-placed Perez, Sainz called for a pit stop but was initially told to stay out.
But whilst engaging in battle with the Mexican, the Scuderia finally instructed Sainz to pit, a situation that was compromised by a five-second penalty for an unsafe release at his first stop.
"I am sure when they show me the numbers and data from the tyres, they strongly believe I would not have made it to the end," explained Sainz.
"We have to trust the numbers because this is what we base our strategies on.
"I am sure they did this with the best intentions, when you are P3 in a podium position after starting last, the last thing you want to do was box, get out of the way and lose 32 seconds in the pit stop.
"Maybe that was why I was willing to take some more risk there. The team in the end played it safe with the tyres which I totally understand and we will have to analyse together."
Sainz 'risked life' in Perez battle
The confusion came just a day after Sainz demanded more respect for his team following a plethora of strategic failures in previous races.
Sainz was tactically employed as a tow creator for his team-mate in qualifying at Paul Ricard, allowing Leclerc to take a commanding pole position.
But the timing of their call to box the British Grand Prix winner when battling side-by-side with Perez after laps of trying triggered confusion, with Sainz continuing another lap before eventually stopping.
"I think they were convinced that was a good lap to stop even with the battle with Checo," said Sainz.
"With the team, I think it is a typical discussion. You are on a two-stop but suddenly you realise are in P4 or P3, trying to make it to the end, the team ask you can you make it to the end and I am like 'let me think about it' because I needed to feel the tyre and see what could happen.
"In the end, I was the one who told them I don't think it is possible but then I passed Checo and in clean air and P3 I say let's try.
"Finally I passed Checo, risking my life out there and at that point, I was like yeah let's try to finish in the podium because I knew the pit stop would cost me 32 seconds.
"In the end, they had more numbers than me so I followed the instruction of pitting and I am sure that we will analyse it together and they will explain to me why they took that decision and the team is in the best position to make the decision."
Additonal reporting by Ian Parkes