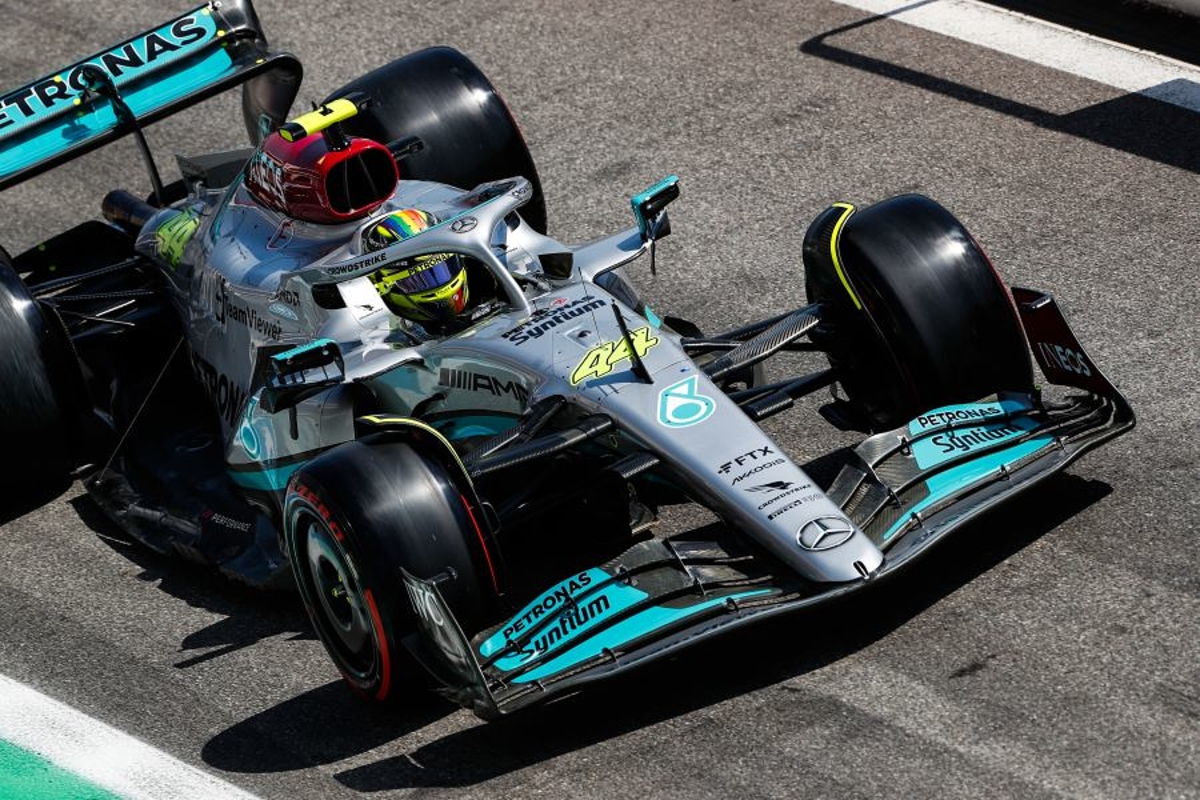 Hamilton 'experimenting' all weekend in search for Mercedes pace
Hamilton 'experimenting' all weekend in search for Mercedes pace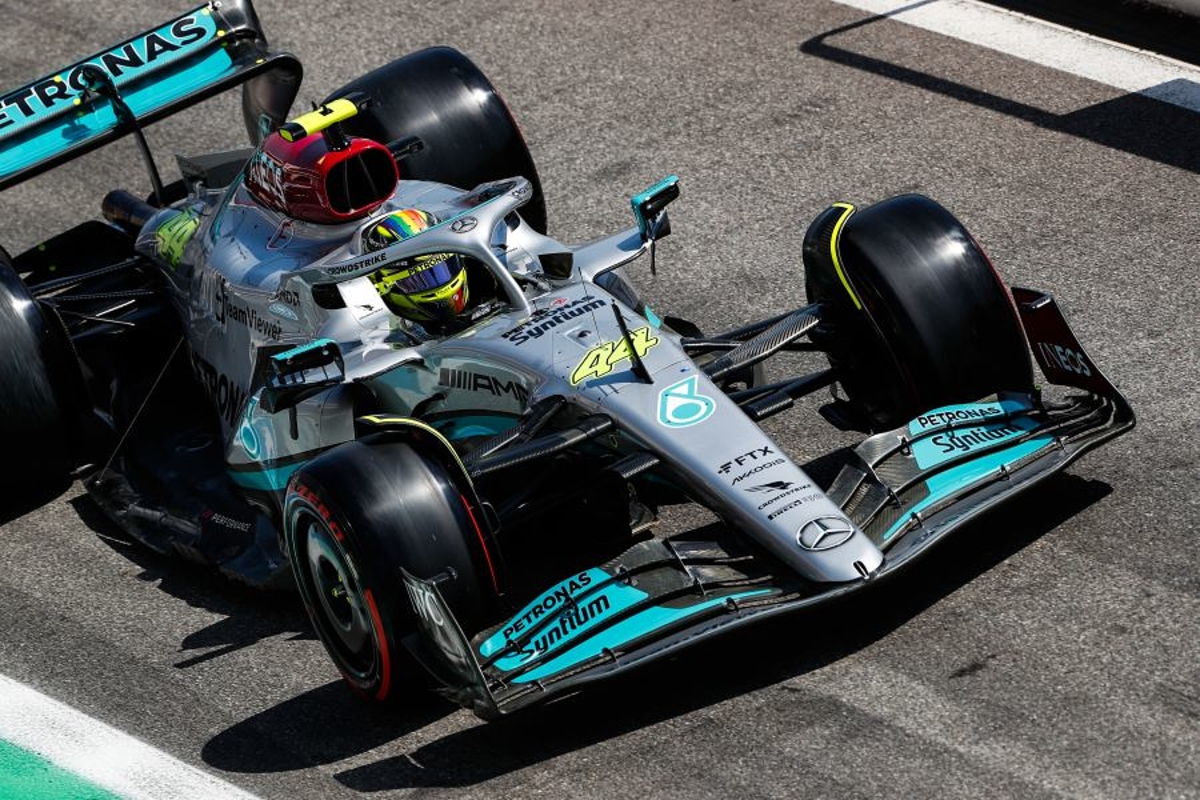 Lewis Hamilton has revealed how he has experimented all weekend in order to get to grips with the Mercedes upgrades at the French Grand Prix.
The Silver Arrows added an update to the rear section of its floor to try and improve loading and airflow and attempt to pull closer to Red Bull and Ferrari.
Seven-time champion Hamilton ran with different set-up configurations in each of the sessions leading up to qualifying in order to find a sweet spot in the W13.
"I ran a big wing this morning just to see if that was better but it was so slow on the straights so we had come back," explained Hamilton.
"I am still experimenting in the car. Generally, George has been with the same car all weekend since P1, he has changed hardly anything.
"But I like to experiment, I tried the smallest wing at the beginning at the weekend and I tried the biggest wing, set-ups have gone all over - at least I got the qualifying set-up decent."
Hamilton pleased with "beautiful lap"
After practice struggles, Hamilton fought back with a lap good enough to start on the second row of the grid in fourth, alongside Sergio Perez's Red Bull.
Addressing his performance, Hamilton insisted: "I generally feel really good. I was very happy with my lap at the end - it was a beautiful lap.
"For whatever reason, we seem to be a lot further off this weekend but then the whole pack is. The top two teams are in their own league really.
"Considering I missed P1, which definitely does put you on the back foot, I am really happy with the progress we have made and everybody back at the factory was working hard with us to make progress.
"I think we took a step back today but into qualifying, we managed to turn it around."
Additional reporting by Ian Parkes