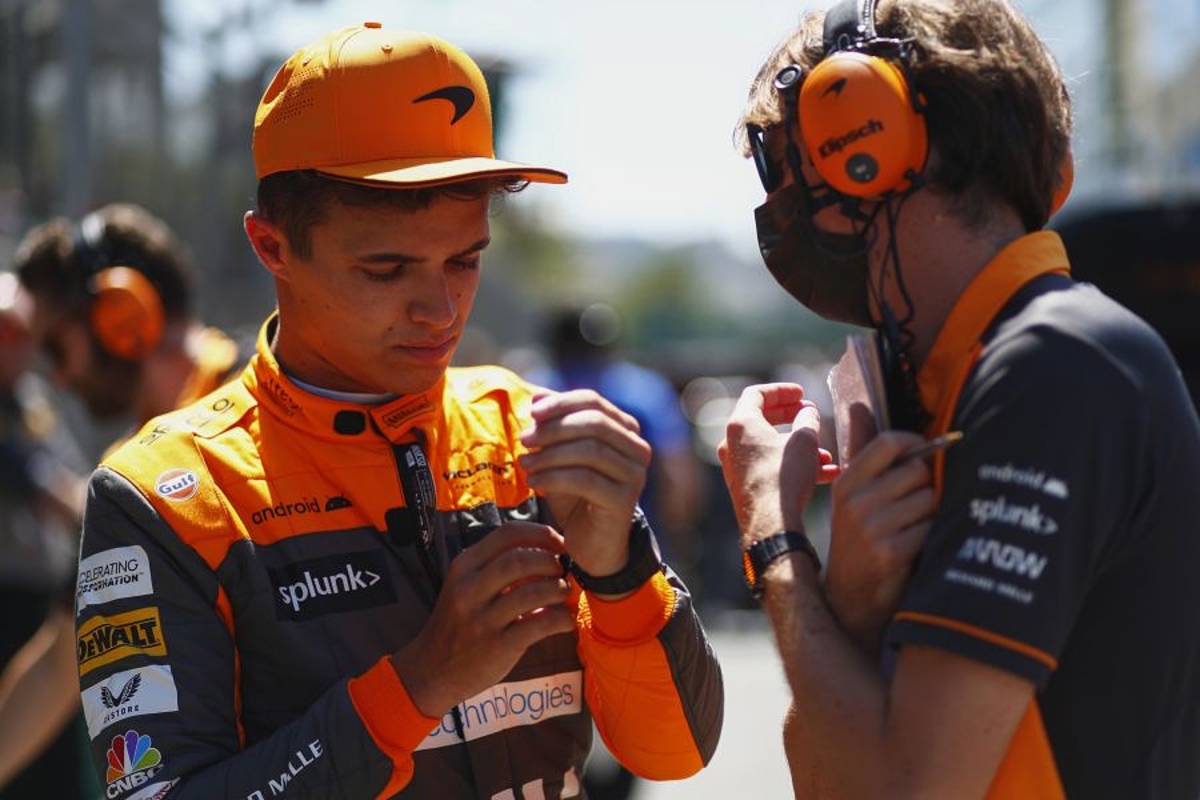 McLaren back Norris 'simplistic' porpoising claim
McLaren back Norris 'simplistic' porpoising claim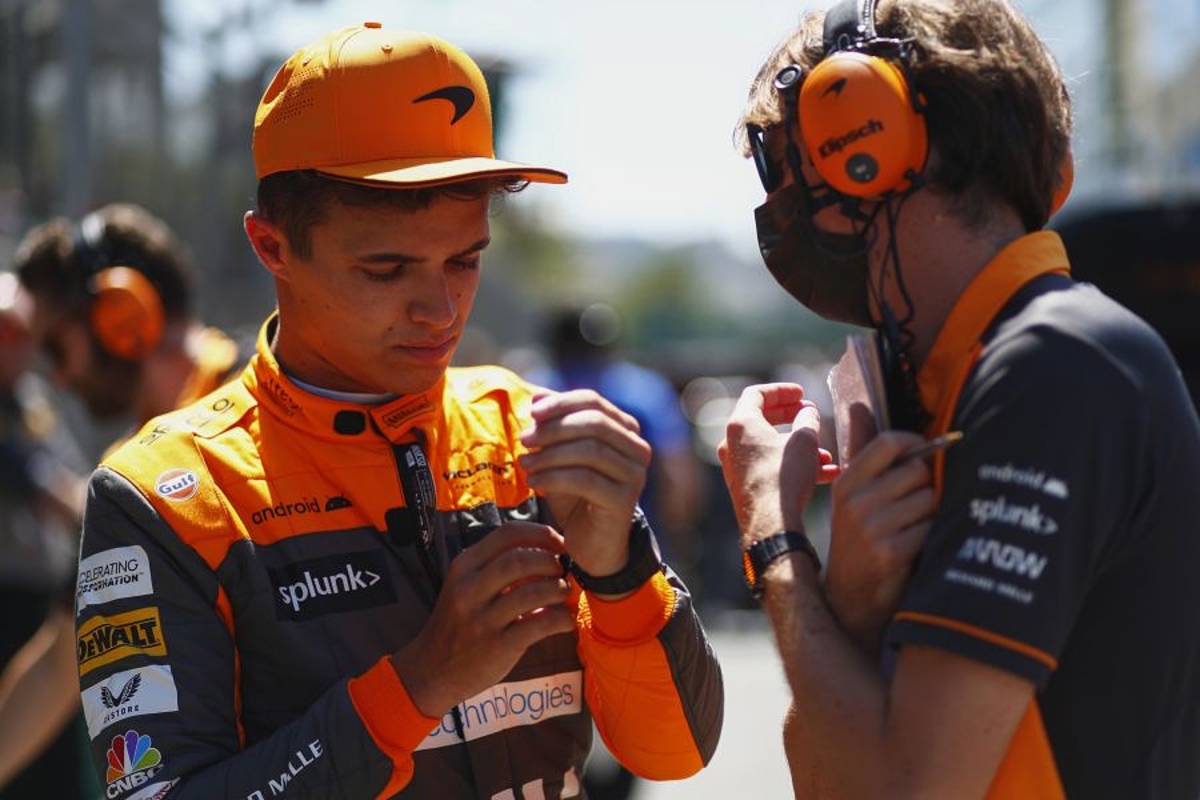 McLaren technical director James Key has confirmed Lando Norris' belief a return of porpoising could be a sign the team's upgrades are working.
Norris and Daniel Ricciardo have been given update packages at this weekend's French Grand Prix as McLaren aims to stretch clear from Alpine in the race to fourth in F1's constructors' standings, with the teams currently tied on 81 points.
Of a widescale package, the talking points are the coke bottle area to aid both performance and reliability, whilst the sidepod shapes have been updated to assist loading across both axles, generating downwash towards the rear.
Australian Ricciardo took the upgrades to his MCL36 in first practice at Paul Ricard as the team opted to compare between old and new, before Norris switched to the package in the afternoon session.
The car was seen bouncing down the Mistral Straight and when asked about the return of porpoising, Norris said: "I am hoping...it is kind of a good thing. If we can improve the car sometimes that promotes porpoising.
"It can mean we are heading in the right direction so we will try to understand it and hopefully we find it is a good thing and not a bad one."
Porpoising can "give an indicator" for upgrades - Key
When asked if this was a simplistic view to take or whether there was merit to Norris' claims, Key replied: "It does simplify it a bit.
"Obviously, the porpoising phenomena is made up of many factors.
"Certainly, what we have found is as floor loading has increased, so the propensity to porpoising has increased as well.
"We got a little bit more with the step we made with the new floor in Barcelona, and this new floor has generated a further step.
"We can attenuate that in certain ways and we are not suffering from it significantly but it is slightly more prominent.
"You could give an indicator that it is doing what you thought it should do but it is certainly not a property you are looking to build into."