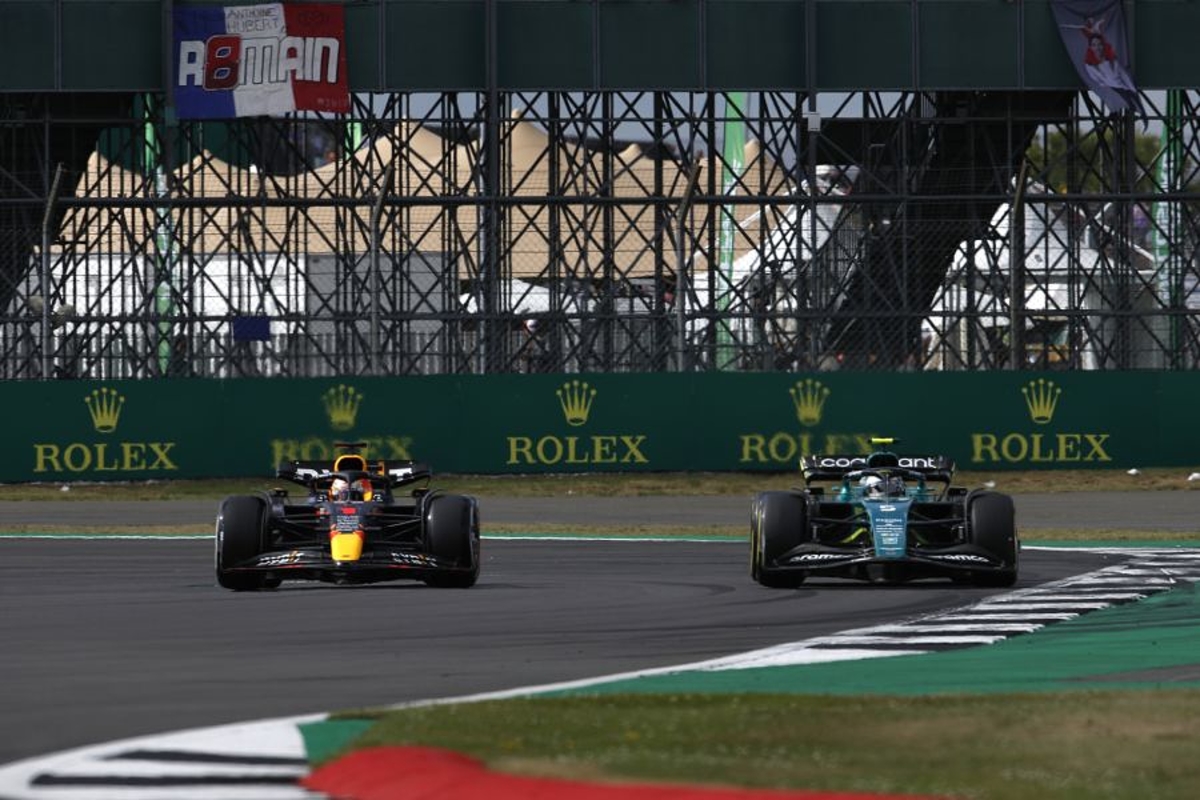 Vettel backs FIA silence over Verstappen "elbows-out" aggression
Vettel backs FIA silence over Verstappen "elbows-out" aggression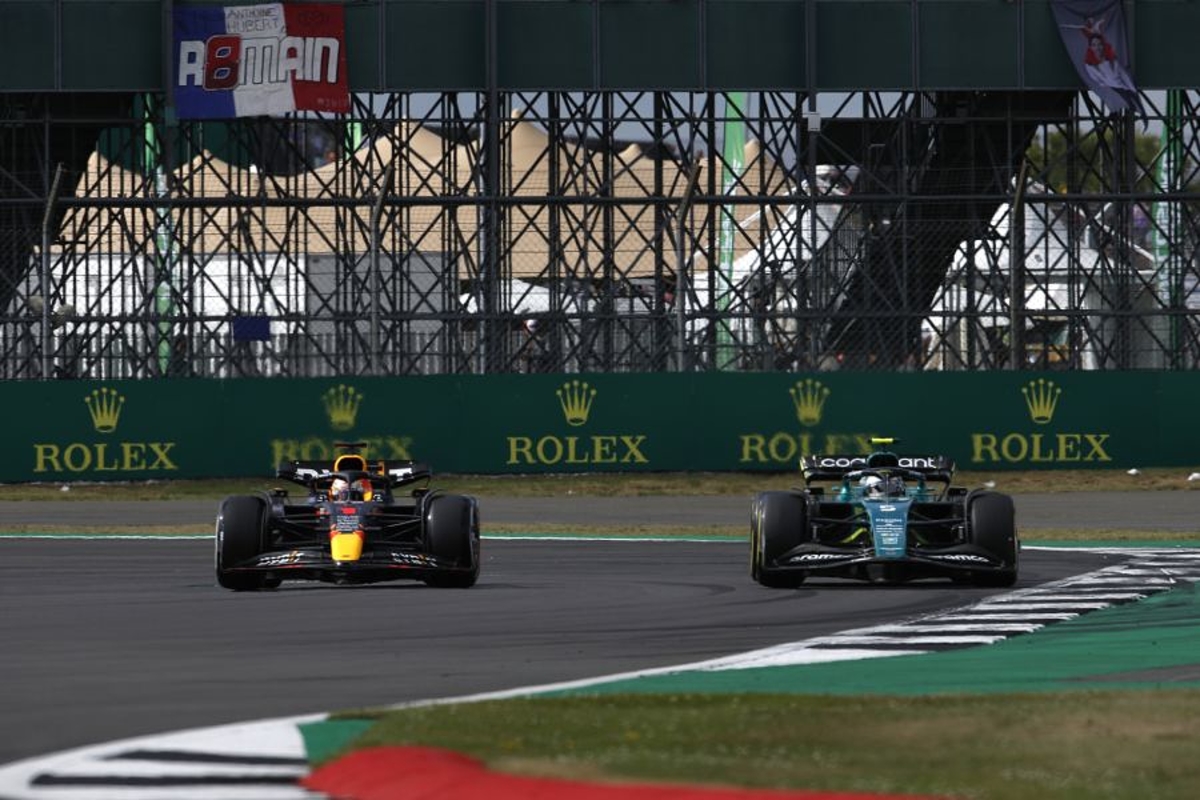 Sebastian Vettel has backed the FIA for allowing drivers to race at the British Grand Prix despite a number of questionable moves by Max Verstappen.
F1 regulations dictate a driver must always leave at least one car's width to the edge of the track when going wheel to wheel with a rival.
Verstappen failed to do so at Silverstone, leading to Haas team principal Guenther Steiner urging Mick Schumacher to seek clarification on the rules of engagement in the drivers' briefing ahead of the Austrian Grand Prix.
Vettel, however, saw nothing wrong with the Dutch driver's conduct even though his fellow F1 champion forced him off the track.
"He was faster than me," explained Aston Martin driver Vettel. "If it doesn't happen there it happens at the next corner, so I wasn't stressing massively about it.
"Going into turn four, I knew he was there. I wasn't sure if he was trying and then I saw that he was there so I left the room.
"Then I wasn't sure if he was actually going for it or not so I went around the outside, then he was and I had no more space.
"I wasn't too worried about it at the time, or upset, because I knew it was going to happen anyway.
"Whereas if I had only made a mistake and that was the only small chance for him to pass, I would probably have stressed more about the fact that he pushed me wide a bit.
"But then, that is racing."
Vettel - Drivers 'the best judge' of fair play
Following a late-race safety car at Silverstone, there were other instances of drivers forcing rivals off the track, most notably in the battle between Charles Leclerc, Sergio Perez and Lewis Hamilton for second position.
Asked if the FIA stewards had given drivers a longer leash to race, Vettel added: "I looked at the other incidences as well and I don't know. I don't think they were interfering much in the race, which I think is right.
"We should be the best judges. If we push somebody off and we know it is too much then we should be prepared to get a penalty.
"Sometimes they don't see - it shouldn't happen but it happens - but as long as it is fair, even if it is hard with elbows out and stuff, it is okay."
Additional reporting by Ian Parkes