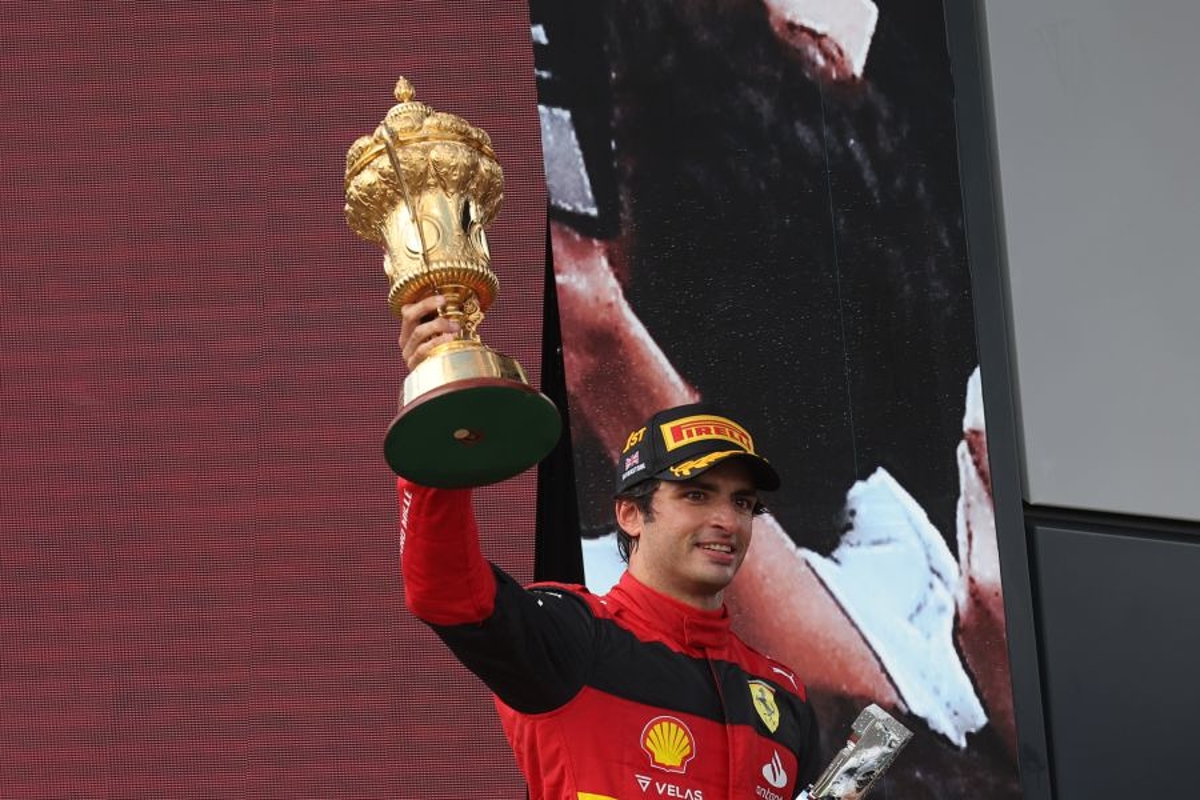 F1 drivers' standings - post-British Grand Prix
F1 drivers' standings - post-British Grand Prix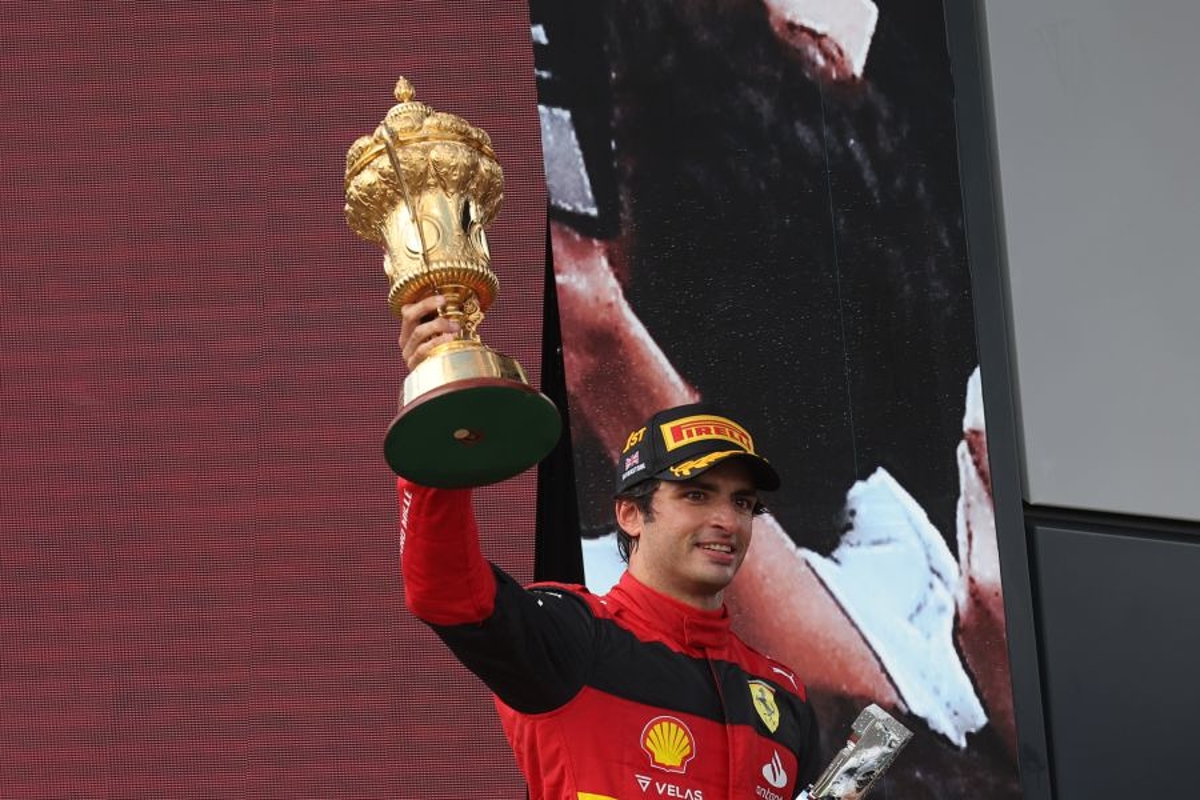 Wow! What a thriller of a British Grand Prix that gave us a frightening accident, a first-time winner, wheel-to-wheel duels after a late safety car and Lewis Hamilton setting an unwanted personal record despite finishing on the podium.
Championship leader Max Verstappen seemed set to make it six wins from seven races after passing Ferrari's Carlos Sainz after the restart following Zhou Guanyu's lap-one horrific crash, the accident also accounting for Mercedes' George Russell.
But a pit stop for a false puncture and bodywork damage sustained from running over a piece of debris that ultimately compromised his downforce resulted in him finishing seventh behind Ferrari's Carlos Sainz who grabbed his first win in his 150th start.
Verstappen now leads Red Bull team-mate Sergio Perez by 34 points after the Mexican grabbed a surprise second courtesy of a safety car due to Esteban Ocon stopping on track with just 13 laps remaining.
At one stage, it appeared as if Charles Leclerc would take the win as he was leading at the time of the Alpine driver's retirement only for Ferrari to keep him out on hard tyres and pit Sainz onto softs.
From the lead, despite a brave fight, the Monégasque could only manage fourth to close the gap to Verstappen to 43 points but you feel it could have been even further reduced.
As for Sainz, he is 54 points behind and cannot be discounted from the title race.
Hamilton, who led for a number of laps in the middle of the race, was also embroiled in the late melée and managed to net third to the delight of the fans but is still a mammoth 88 points adrift.
And for the seven-time F1 champion, it is now 11 races since he last triumphed, his longest streak without a win in his 16 seasons in the sport.
Finally, there has to be an honourable mention for Haas driver Mick Schumacher who finally broke his points duck in F1 with an eighth-placed finish, just missing out on seventh as he battled with Verstappen in the dying stages.
F1 championship driver standings after the British Grand Prix:
1. Max Verstappen | Red Bull Racing | 181 points
2. Sergio Perez | Red Bull Racing | 147 points
3. Charles Leclerc | Ferrari | 138 points
4.. Carlos Sainz | Ferrari | 127 points
5. George Russell | Mercedes | 111 points
6. Lewis Hamilton | Mercedes | 93 points
7. Lando Norris | McLaren | 58 points
8. Valtteri Bottas | Alfa Romeo | 46 points
9. Esteban Ocon | Alpine F1 | 39 points
10. Fernando Alonso | Alpine F1 | 28 points
11. Pierre Gasly | AlphaTauri | 16 points
12. Kevin Magnussen | Haas F1 Team | 16 points
13. Sebastian Vettel | Aston Martin | 15 points
14. Daniel Ricciardo | McLaren | 15 points
15. Yuki Tsunoda | AlphaTauri | 11 points
16. Zhou Guanyu | Alfa Romeo | 5 point
17. Alexander Albon | Williams Racing | 3 points
18. Lance Stroll | Aston Martin | 3 points
19. Mick Schumacher | Haas F1 Team | 0 points
20. Nicholas Latifi | Williams Racing | 0 points
21. Nico Hulkenberg | Aston Martin | 0 points