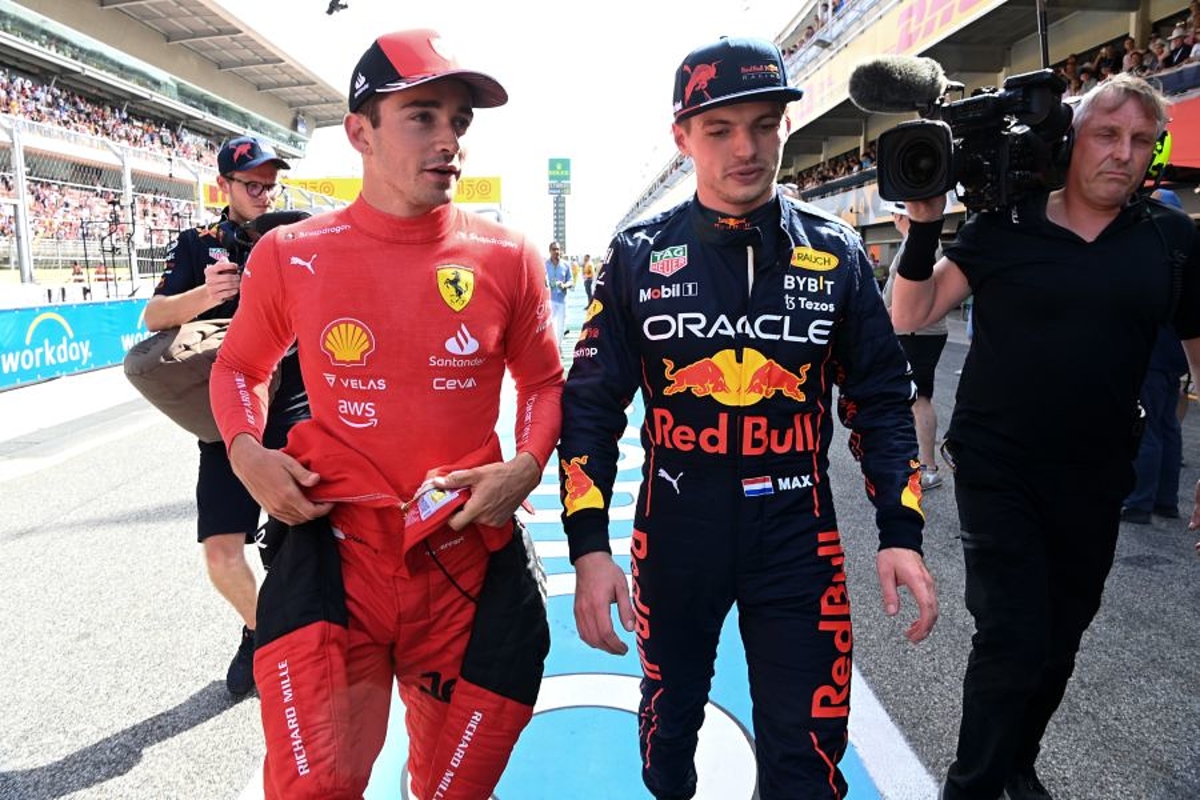 Max Verstappen "s*** happens" message to luckless Charles Leclerc
Max Verstappen "s*** happens" message to luckless Charles Leclerc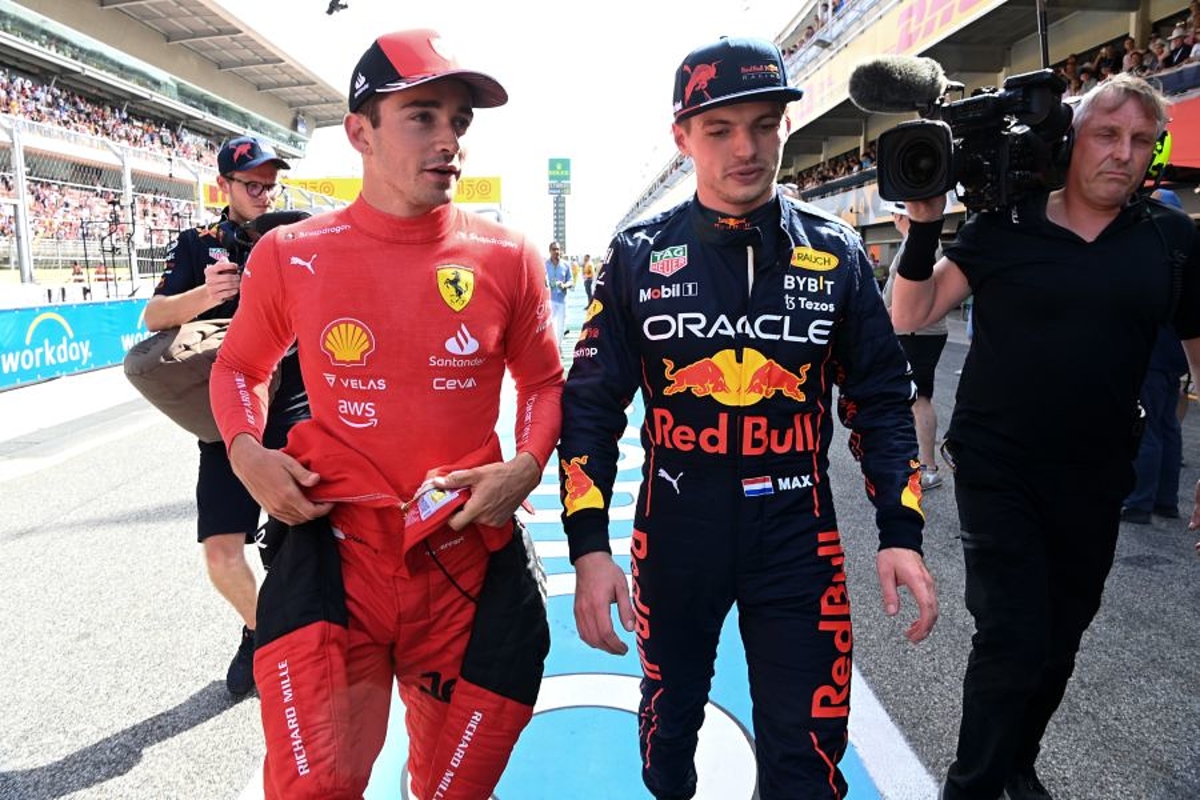 Max Verstappen has offered little sympathy to F1 title rival Charles Leclerc following the Ferrari driver's latest retirement woes.
For the second time in three races, Leclerc's F1-75 suffered a power unit failure while he was leading a grand prix, as a turbo issue in Spain last month was followed by an engine fault in Azerbaijan.
It means Leclerc is now 34 points behind Baku race-winner Verstappen, a remarkable 80-point turnaround in the space of just five races as the Monégasque led the Dutch driver by 46 after the opening three events.
In tandem with Ferrari's strategical errors in Monaco, the wheels have come off the Leclerc bandwagon as he has failed to win any of the last four races from the pole he has clinched on a Saturday.
Asked whether he had any sympathy for Leclerc's plight, Red Bull driver Verstappen replied: "I would always say s*** happens. Yeah, that's racing."
Then referring to his own problems at the start of the season when he retired twice in the opening three grands prix, Verstappen added: "You know, it happened to me, it happened to many people in the past. Unfortunately, it's happening to Charles.
"If I was in the same situation I would also be disappointed. That's very normal, but it's about how you come out of it. You always look at how to improve things.
"That's what we did as well at the beginning of the season. You learn from it, you don't like it, you're angry, but we turned it around.
"You always have to stay on it because something else might happen and you always have to prevent these issues from happening."
Verstappen feels bad luck has evened itself out
As the reigning champion, Verstappen now knows what it takes to win the F1 title and that every point has to be fought for as it could prove crucial in the final race.
Reflecting on the title picture after eight races and with 14 to go, Verstappen added: "Of course, we had our misfortune at the beginning of the year.
"We knew that we had to play a bit of catch-up, and it now seems like it's more or less evened out with the bad luck.
"You have to score points every single weekend if you want to really fight for the championship.
"Everyone knows that, and everyone, of course, tries that, but it's not always that easy."