Netflix join race for US Formula 1 TV rights
Netflix join race for US Formula 1 TV rights
Netflix has emerged as a potential bidder for Formula 1 broadcasting rights in the United States as the battle to host the sport intensifies.
Current US rights holder ESPN's deal expires at the end of the season, with Liberty Media now reportedly looking to land a deal in the region of $100million annually.
ESPN's initial bid of $70m has been rejected as the publisher faces stiff competition from other players in the market, including NBCUniversal and Amazon.
Netflix is looking to capitalise on the success of its 'Drive to Survive' docu-series, which has reinvigorated interest in F1 by providing an off-track perspective on the drivers and constructors.
Netflix, however, has no prior history in the live sports market but given its deep existing connection with F1, there may now be an opportunity for it to move into that space for the first time.
In contrast, Amazon has been hosting live sport for the last few years, showing regular tennis events in the UK from the ATP tour, as well as two full rounds of Premier League action exclusively aired on Prime.
Disney, meanwhile, which owns ESPN, is looking at long-term plays in which to secure sports broadcasting rights.
CEO Bob Chapek stated in a recent investor's call that ESPN is seen as becoming more important as it pivots from a linear to a streaming product.
The growth of F1 in the US will continue off the back of the recent success of the Miami Grand Prix, and with a third race joining the calendar next year in Las Vegas.
F1 broadcast rights: The bidders
NETFLIX
Netflix is looking to enter the sports broadcasting market for the first time and sees F1 as the ideal platform to do so. It has an in-built audience courtesy of its Drive to Survive show.
Given its recent subscriber drop-off, with an ad-funded model also in the works, the company is looking to diversify beyond its current content model.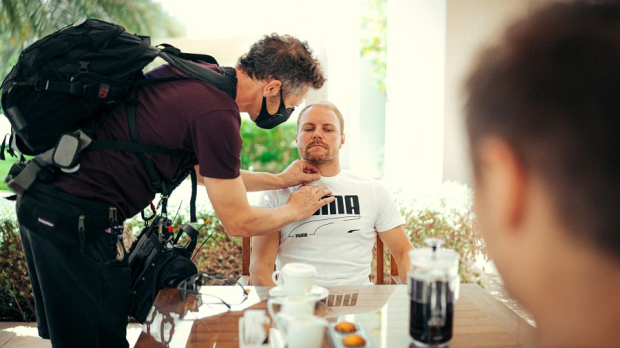 ESPN/DISNEY
ESPN is Disney's entry platform into the sports streaming market and as noted above its approach to live streaming is about to get significantly more aggressive.
Disney+ has been a universal success, picking up over 85m subscribers globally since launching at the beginning of the pandemic in 2020.
The company now sees live sports streaming as the gap in its arsenal and has F1, among other sports, on its agenda.
AMAZON
Amazon has not been as directly linked with F1 broadcasting rights as some of the other providers but that has not stopped it in the past - Premier League rights in the UK, for example, were secured in a surprise bid near the end of the tender process.
It is also a logical fit for a company which had some teething problems with its streaming at the outset, but whose service has dramatically improved since.
Its size means a bid for F1 would not pose a significant financial risk.
NBC UNIVERSAL
NBC has history in F1, previously showing races free-to-air on its main sports channel. Given that background, returning to the sport is something on its agenda and it would be no surprise to see it front up a serious bid.
Verstappen slates Netflix for 'ruining his mind' with Drive to SurviveRead more
Ultimately, Liberty Media is in a fantastic position given the parties involved.
The US interest in the sport has grown substantially and with these brands competing for access, it would be a surprise at this stage if it failed to receive close to its desired asking price.