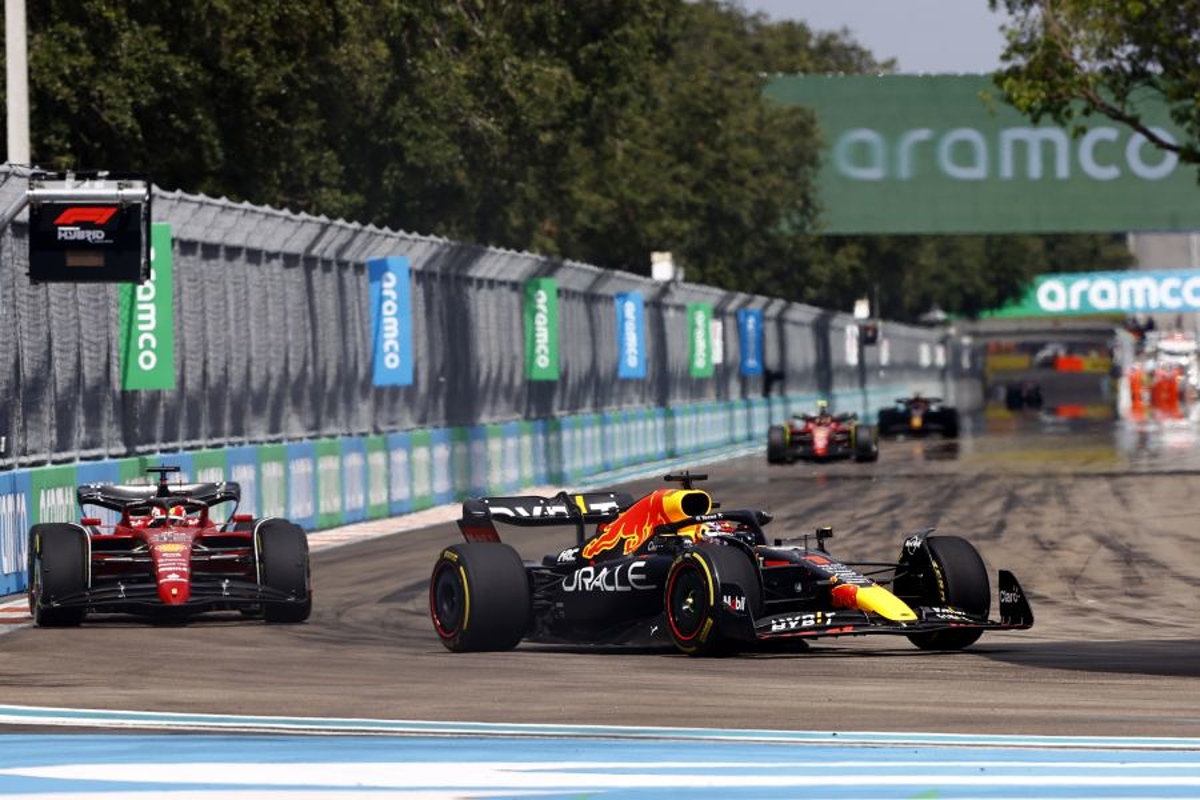 Verstappen "lucky" after Ferrari miss safety car chance - Horner
Verstappen "lucky" after Ferrari miss safety car chance - Horner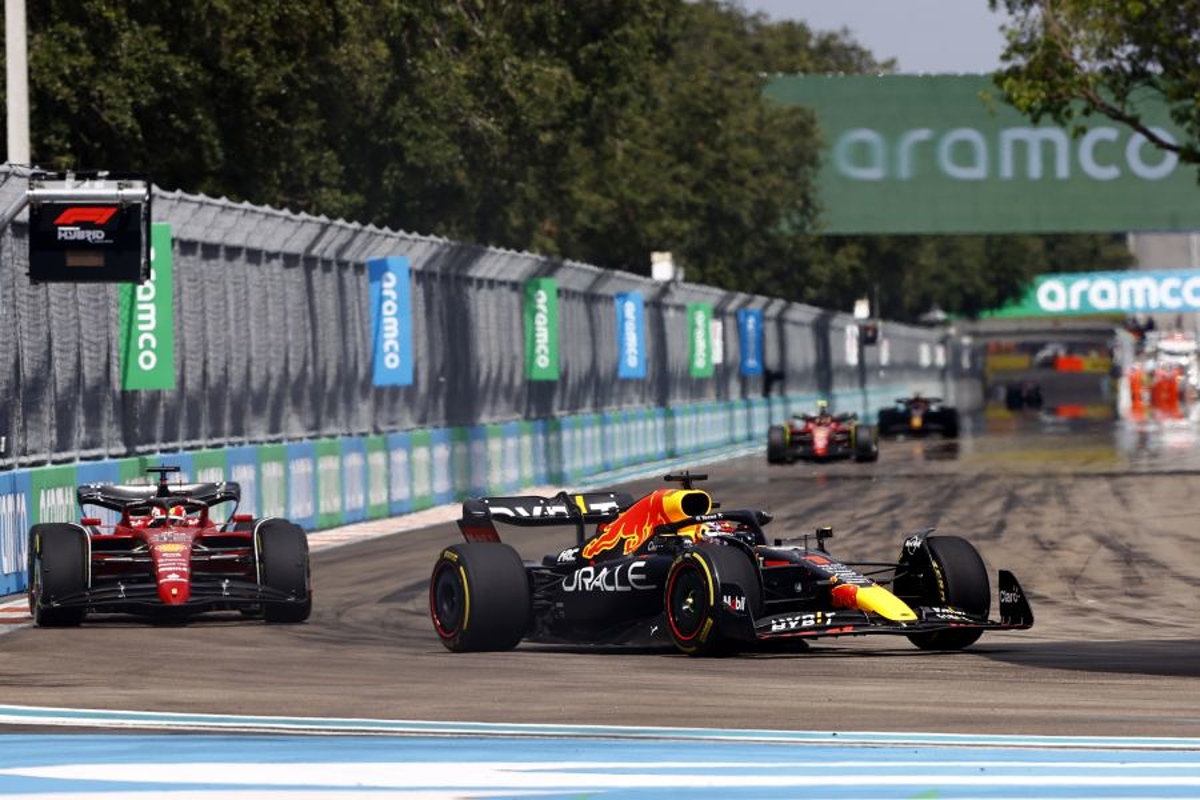 Red Bull team principal Christian Horner believes Max Verstappen was "lucky" Ferrari decided against making a free pit stop under safety car conditions at the Miami Grand Prix.
Verstappen came from third on the grid to take his third win of the season after overtaking title rival Charles Leclerc on lap eight before holding off a late charge from the Ferrari driver after a safety car closed the gap between the pair.
The Dutchman had looked in complete control of the inaugural event at the Miami International Autodrome and opened up a seven-second lead on medium tyres in the first stint before the late safety car threatened to allow Leclerc a chance of victory.
But with Verstappen past the pit entry as the race direction flicked from virtual-to-full safety car, Ferrari failed to react.
"After the safety car, we were quite lucky Ferrari didn't pit as they could have put on the soft tyre, and so that neutralised things," explained Horner when speaking to Sky Sports F1.
"Once Charles was in the DRS zone we couldn't shake him off.
"Max had so much pressure in that position. It's so easy to lock a wheel, but he didn't make any mistakes, he kept it clean. It took him about five or six laps to break the DRS and he was able to manage it from there."
On the event in Miami as a whole, Horner insisted: "It's been insane. I've never known such interest and such passion.
"I think it's been great for the American public to tune into Formula 1."
Horner jokes Verstappen "needs to keep finishing"
The result adds to the Verstappen's triumphs in Saudi Arabia and Imola, although his two retirements in the season-opening Bahrain Grand Prix and in Australia mean Leclerc remains at the top of the standings by 19 points.
Horner quipped: "He [Verstappen] just needs to keep finishing! [But] reliability is always going to be an issue."
After Verstappen was hampered by a hydraulic issue during Friday practice, team-mate Sergio Perez was forced to contend with a power unit issue, preventing him from challenging for a podium.
"We had a sensor issue on Checo's engine, the guys did well to move them around but he lost around 30 horsepower with that," Horner added.
"He was losing half a second a lap. Without that he could have finished second.
"You saw at Imola how quickly things can move around. We've got some interesting races coming up. The car is running well.
"We've got some developments coming later in the summer. We need to save a bit of weight, but we're on a good trajectory."