The Miami Grand Prix weekend is finally here and Mercedes' blistering start to proceedings will justifiably have the team's rivals concerned.
Miami is the only new venue on the F1 calendar this year and is therefore the biggest unknown in a year of relative unknowns.
Red Bull and Ferrari have been the pacesetters so far this year but with Mercedes showing well on Friday, anything could happen in the coming two days.
Without further ado, here are all the stats you need to know ahead of the Miami Grand Prix weekend.
Mercedes ominous form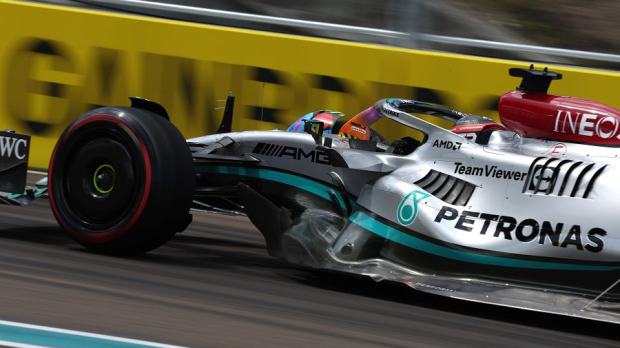 George Russell ended Friday practice at the top of the timesheets and this turn of pace will justifiably have raised some eyebrows in rival garages with Mercedes having won the inaugural race at each new venue in the turbo-hybrid era.
Sochi, Baku, Mugello, Portimão Losail and Jeddah, all fell to Mercedes.
Furthermore, Mercedes has never suffered a DNF in the US.
Should either Russell or Lewis Hamilton stand on the podium this weekend, it would be the team's 250th since returning to the sport in 2010. No other team has crossed the 200 landmark in this period.
Since his debut in 2007, Hamilton is the only driver to have completed 100 per cent of all race laps in the US. He also has an unblemished podium record in the country since 2014.
Miami continues US F1 tradition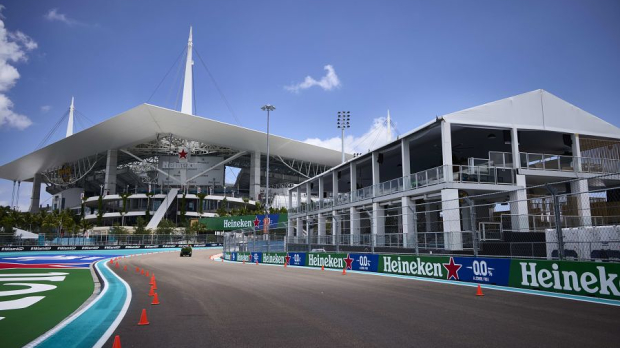 F1 has been trying to 'crack America' for decades but finally, it appears the sport has achieved its goal with Miami making its F1 bow this weekend as the 77th venue to host an official grand prix.
On the journey to make it in America, F1 has hardly been shy with its approach with Miami the 11th different US venue visited.
Combining all these races, only Italy [103], Germany [79] and the United Kingdom [76] have hosted F1 on more occasions, with this the 72nd event to take place on American soil.
With the United States Grand Prix set to take place in Texas this year, 2022 is the first season since 1984 to feature more than one race in the country.
Haas seek to overturn wretched US record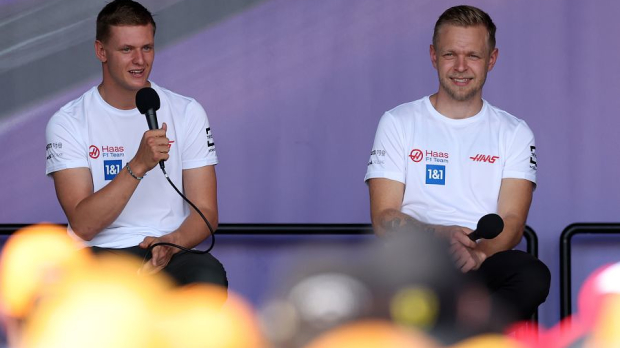 Haas is proud of its position as the only American team on the F1 grid but its record on home soil has been woeful.
The team has only registered a single point from five visits, the score coming through Romain Grosjean in 2016.
Add into the mix that Kevin Magnussen has failed to reach Q3 in America since his rookie year with McLaren in 2014, and this hardly appears to be a recipe for success.
Grand Slam history in the making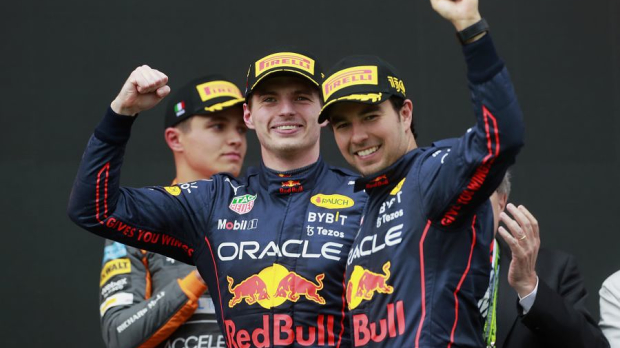 A Grand Slam is a rare achievement in F1 and comes when a driver scores pole position, sets the fastest lap, wins the race and, crucially, leads every lap.
Remarkably, this feat has been witnessed at both of the last two races with Charles Leclerc in Australia and Max Verstappen at Imola.
Should a driver score a Grand Slam this weekend, it would be the first time in F1 history that the achievement would have been reached at three consecutive races.
Miami's miscellaneous facts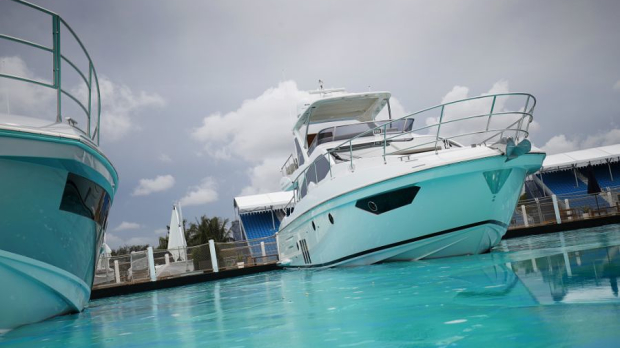 * Ferrari's last pole position stateside came in 2006.
* Carlos Sainz has scored in every US race since his debut, with a best finish of P6.
* Charles Leclerc has reached Q3 in every race in the USA and finished P4 in the last two races here.
* Mario Andretti remains the last American to win on home soil in 1977, a record he will seemingly hold on to for a while.
* Lance Stroll and Pierre Gasly made their F1 debuts back in 2017 but are yet to score their first points on US soil.
* The last race to be red-flagged in the USA was in 1984.
* Daniel Ricciardo is set to equal Mark Webber's record tally of 215 race starts to become the joint-most capped Australian driver in F1.
* Ayrton Senna has the most poles in the USA (5) while Lewis Hamilton leads the way in terms of wins (6). However, Hamilton hasn't won in the USA since 2017.
* The last American driver to race in F1 was Alexander Rossi in 2015.
Stats provided by @f1statsguru