Formula 1 is back and what a treat the Bahrain Grand Prix provided to usher in a new era for the sport.
Charles Leclerc took a lights-to-flag victory, leading home Ferrari team-mate Carlos Sainz but do not be fooled into thinking the Scuderia dominated as that was certainly not the case.
Shocking reliability dropped Red Bull out of the race late on to the benefit of Lewis Hamilton and Mercedes while Haas and Alfa Romeo also banked early points.
Without further ado, here are five things we learned from the Bahrain Grand Prix.
Ferrari's pace is real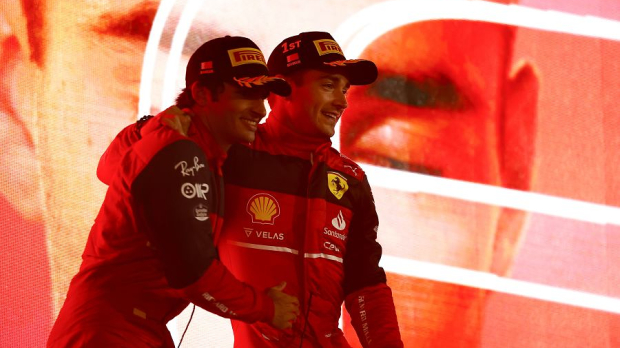 Although Ferrari had consistently shown strong pace and reliability across the six days of pre-season testing in Spain and Bahrain, Carlos Sainz, in particular, had significantly downplayed expectations ahead of the season-opener.
From practice one on Friday, however, it quickly became evident that alongside Red Bull, Ferrari would be the team to beat at least in the opening races of the year.
Leclerc led every lap of the race, fought off a spirited charge from Max Verstappen and looked calm and confident at the front.
It is too early to be making championship predictions, but it is a fact the odds on Leclerc have shortened significantly in recent days.
Red Bull "karma" gifts Mercedes silverware
As mentioned above, Red Bull had the pace to match Ferrari in Bahrain and the team looked on course to finish with Verstappen second and Sergio Perez fourth before a dramatic double retirement in the last three laps.
This elevated Hamilton and George Russell into the top four for Mercedes, leading to comments on social media labelling the result as "karma" after Verstappen's controversial success in last year's Abu Dhabi Grand Prix.
Both Hamilton and team principal Toto Wolff were quick to distance themselves from such remarks but after both conceded to the W13 being the 'third-best car' on the grid, behind closed doors there may have been a wry smile at least.
As the saying goes, to finish first, first you have to finish and as Hamilton explained: "Ultimately we've done a better job. We have better reliability so I don't necessarily think that's luck."
Magnussen's Haas "Vikings comeback"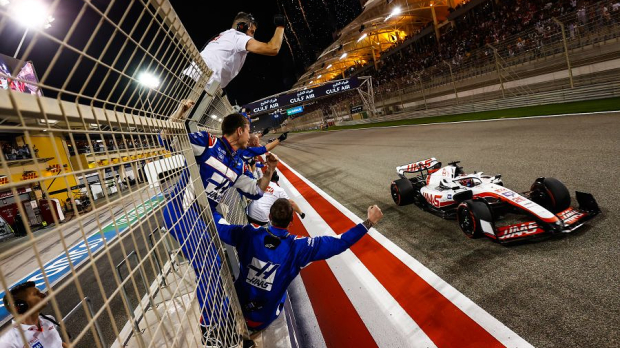 Just a fortnight ago, Magnussen was not an F1 driver. Now, he is fifth in the drivers' standings after qualifying and finishing fifth for Haas.
To describe Haas as 'unfancied' going into the new era would be slightly unfair given the team sacrificed 2021 in order to get it right this year.
Still, few would have predicted such a strong performance, with Mick Schumacher also narrowly missing out on his first F1 points.
For the American-owned team, this result has put smiles on faces that in recent years have worn near-constant frowns.
It remains is to be seen if Haas can follow this result up in the coming races but all the signs are positive at this moment in time.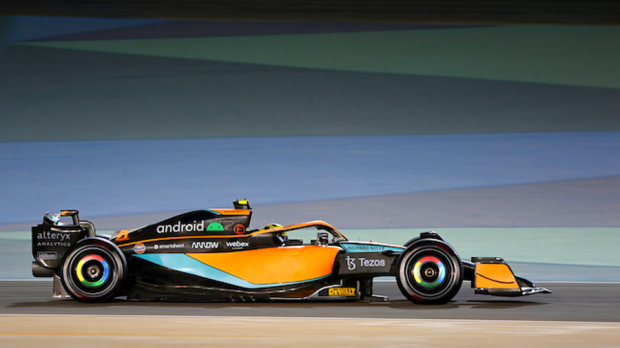 It is tough to knock a team when it is down, but to label McLaren's Bahrain weekend as anything but dreadful would be false.
To keep it brief - Daniel Ricciardo out in Q1, Lando Norris P13 on the grid and the pair 14th and 15th in the race with points never looking likely.
After such a promising opening test in Spain, McLaren has a lot of work to do to avoid an embarrassment similar to that of its three years with Honda from 2015-17.
F1 delivers with new era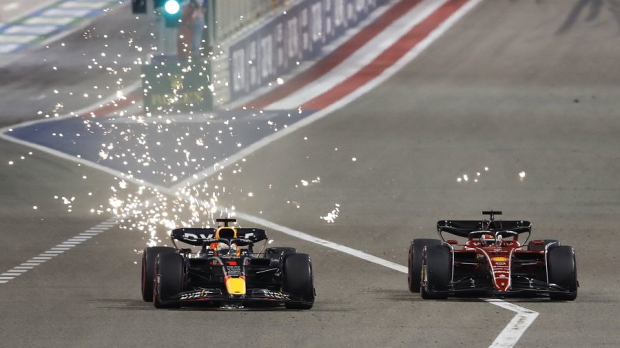 Despite the thrilling 2021 season, the previous generation of technical regulations had failed to produce good racing on a consistent basis, with Mercedes more often than not able to waltz into the sunset.
In Bahrain, as F1 heralded its new era, the competition was fierce, overtaking was plentiful, the strategies were mixed and, finally, the new FIA race management team put its foot down with a zero-tolerance track limits ruling.
All we can say after the Bahrain Grand Prix is, bring on Saudi Arabia!