F1 teams have been left to make final preparations for the Bahrain Grand Prix after the second pre-season test came to a close on Saturday.
After the opening test in Barcelona, teams and drivers made the most of a further three days in hot conditions in Bahrain to confirm a number of issues and discover others.
With Daniel Ricciardo failing to take part in the test after contracting Covid-19, Lando Norris completed the entirety of the running for McLaren which somewhat skews the lap count despite recurring brake problems for the team.
A few incidents aside, reliability was again surprisingly strong throughout as the teams appeared to quickly get to grips with the latest set of regulations.
GPFans has collated the driver's best lap time of the week, as well as total laps for each driver and team.
Bahrain pre-season test TOTAL results
1. Max Verstappen [Red Bull] 1:31.270s
2. Mick Schumacher [Haas] 1:32.241
3. Charles Leclerc [Ferrari] 1:32.415
4. Fernando Alonso [Alpine] 1:32.698
5. George Russell [Mercedes] 1:32.759
6. Valtteri Bottas [Alfa Romeo] 1:32.985
7. Yuki Tsunoda [AlphaTauri] 1:33.002
8. Sergio Perez [Red Bull] 1:33.105
9. Lando Norris [McLaren] 1:33.191
10. Kevin Magnussen [Haas] 1:33.207
11. Carlos Sainz [Ferrari] 1:33.532
12. Sebastian Vettel [Aston Martin] 1:33.821
13. Pierre Gasly [AlphaTauri] 1:33.902
14. Guanyu Zhou [Alfa Romeo] 1:33.959
15. Lance Stroll [Aston Martin] 1:34.064
16. Lewis Hamilton [Mercedes] 1:34.141
17. Esteban Ocon [Alpine] 1:34.276
18. Alex Albon [Williams] 1:35.070
19. Nicholas Latifi [Williams] 1:35.634
20. Pietro Fittipaldi [Haas] 1:37.422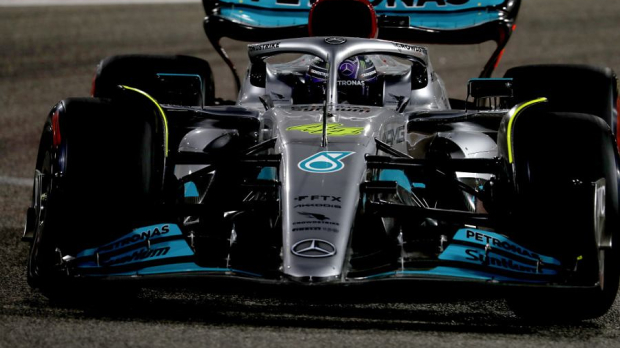 Team total lap count
Mercedes - 385
AlphaTauri - 371
Ferrari - 349
Alfa Romeo - 343
Aston Martin - 339
Red Bull - 320
Alpine - 299
Williams - 258
Haas - 253
McLaren - 200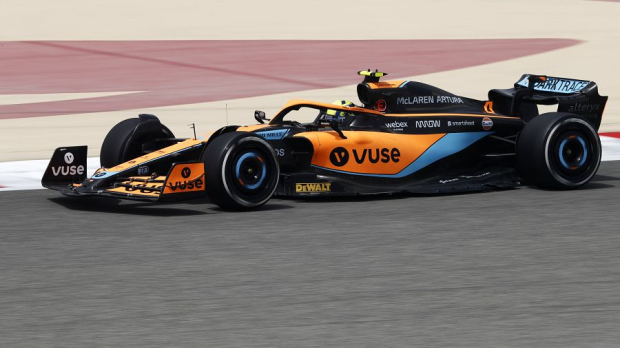 Driver total lap count
1. Lando Norris 200
2. Pierre Gasly 194
3. George Russell 198
4. Lewis Hamilton 187
5. Guanyu Zhou 184
6. Sergio Perez 181
7. Carlos Sainz 180
8. Yuki Tsunoda 177
9. Lance Stroll 173
10. Charles Leclerc 169
11. Sebastian Vettel 166
12. Valtteri Bottas 159
13. Esteban Ocon 153
14. Fernando Alonso 146
15. Max Verstappen 139
16. Nicholas Latifi 136
17. Alex Albon 122
18. Mick Schumacher 108
19. Kevin Magnussen 98
20. Pietro Fittipaldi 47