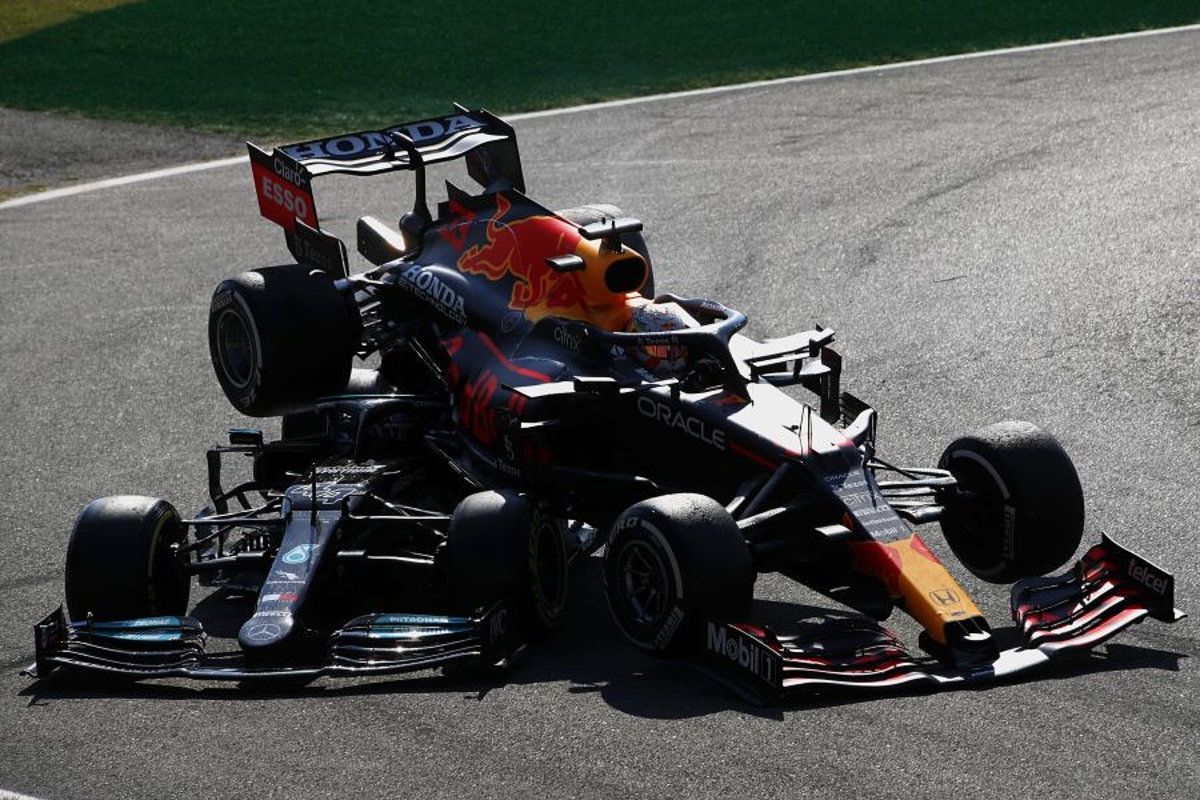 F1's best moments from a chaotic and controversial 2021
F1's best moments from a chaotic and controversial 2021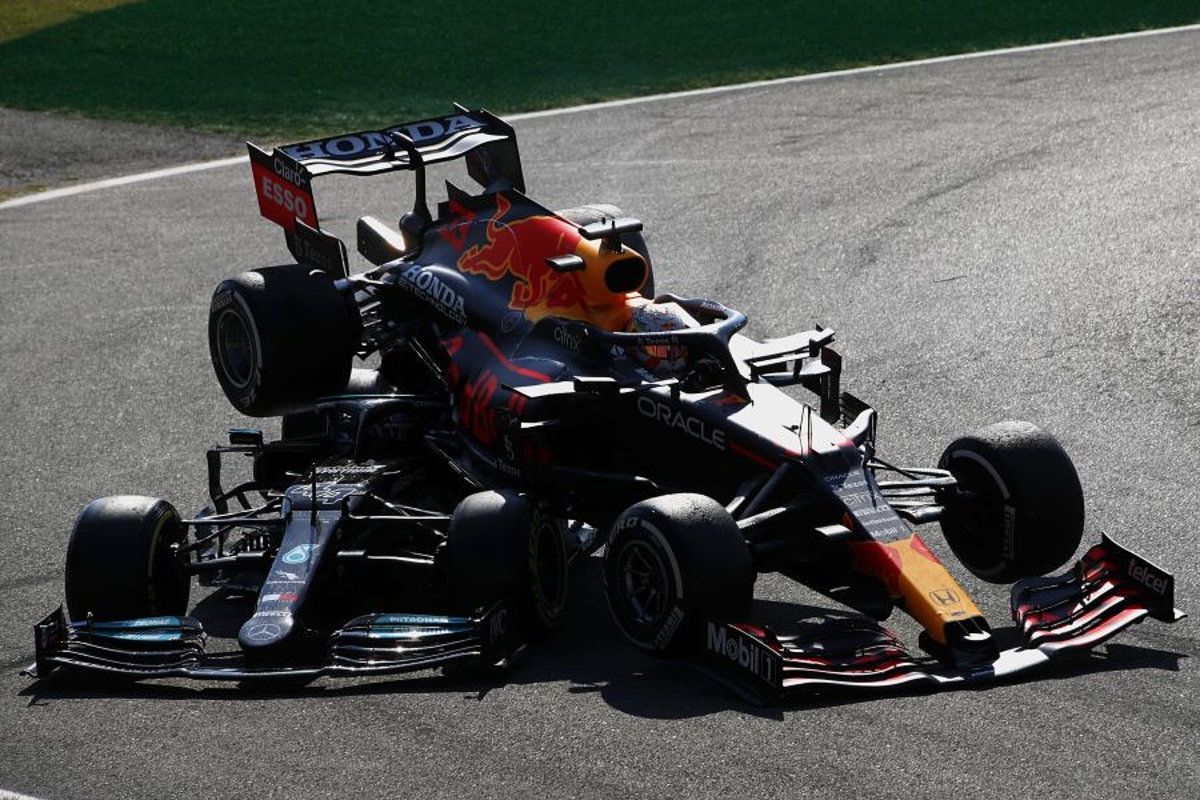 The 2021 Formula 1 season was spectacular, chaotic and controversial in equal measure but what moment stood out above the rest across the year?
F1 fans were spoilt for choice with any number of moments from the recent campaign worthy of topping the list in almost any other year's rankings.
A strong case could have even been made for a moment of the season being the post-race drama in Abu Dhabi as Mercedes protested then announced its intent to appeal the championship-deciding result.
That example, however, does not feature on this occasion.
You can catch the thoughts of the GPFans' team by listening to the full Stewards' Room Podcast here, and remember to let us know your moments of the season in the comments!
Ian Parkes - Editor in chief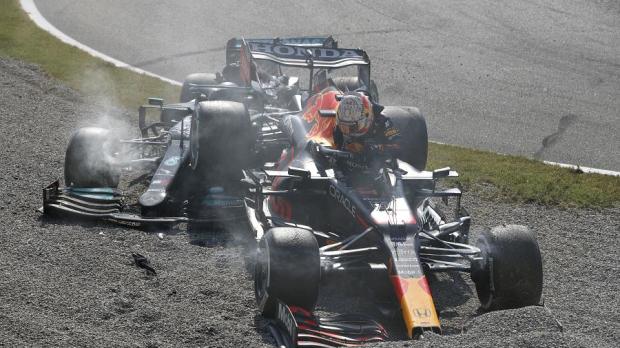 "Mine's an easy one. Monza, Lewis and Max coming together. Just a great moment for the season overall.
"Yes, we had the moment at Silverstone, of course, but for me, that [Monza] really brought their battle into context. At that particular point in the campaign, neither driver was prepared to give an inch.
"They were going all out, they would do whatever it takes and the consequences were just quite remarkable.
"One car bouncing over the top of the other, Lewis being hit on the helmet with the rear wheel of that Red Bull and the halo, thank God, effectively saving Lewis' life at that particular point.
"For me, that wins it hands down."
Sam Hall - Deputy editor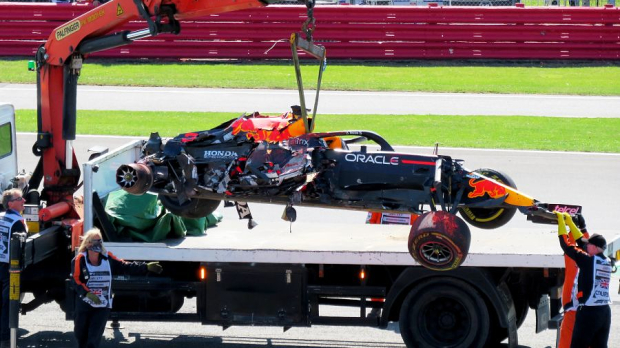 "For me, it's the other big collision between the two at Silverstone because at that point, the championship fight had been bubbling along nicely and there had been a few spills and it had overflowed a little bit, but until that point, it was all relatively civil.
"But after that, everything just exploded and we got this battle royale of a season.
"So for me, for the consequence of what happened, it's the collision between Lewis and Max at Silverstone."
Ewan Gale - F1 writer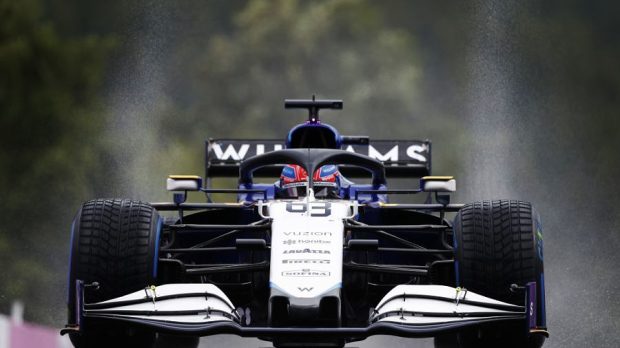 "I think, just for a bit of nostalgia, a feel-good story and one that you could see happening as it was going along, George Russell's qualifying lap in Spa and everything about that situation that Williams absolutely nailed it and seeing a Williams up there.
"I know the race didn't go how we wanted it to because there was no race but just that qualifying lap and the absolute talent to put that car where it was on the grid, for me, it was the standout moment of the season."
Oliver Wilson - Stewards' Room Podcast host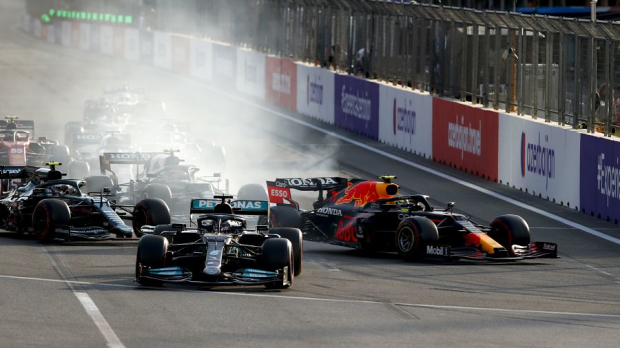 "Mine is Azerbaijan, the restart. That signified that when everybody thought they knew what was going to happen, that season even the most bizarre errors and mistakes could happen.
"It was just, 'what are we watching this year?' We had no idea.
"It set a tone for 'never think that you know what is going to happen in these Formula 1 races this year' because it can all change so much. We've basically seen everything."