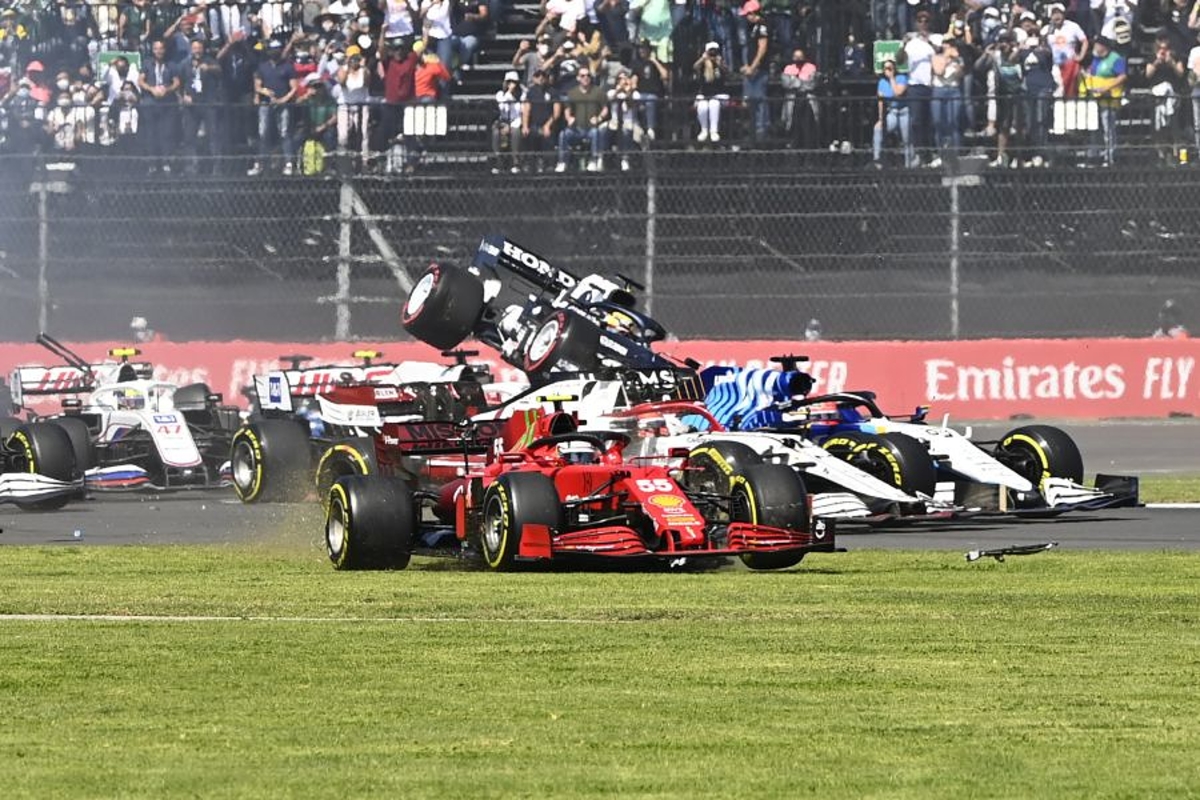 Ferrari team orders forced by Sainz being "victim of mess"
Ferrari team orders forced by Sainz being "victim of mess"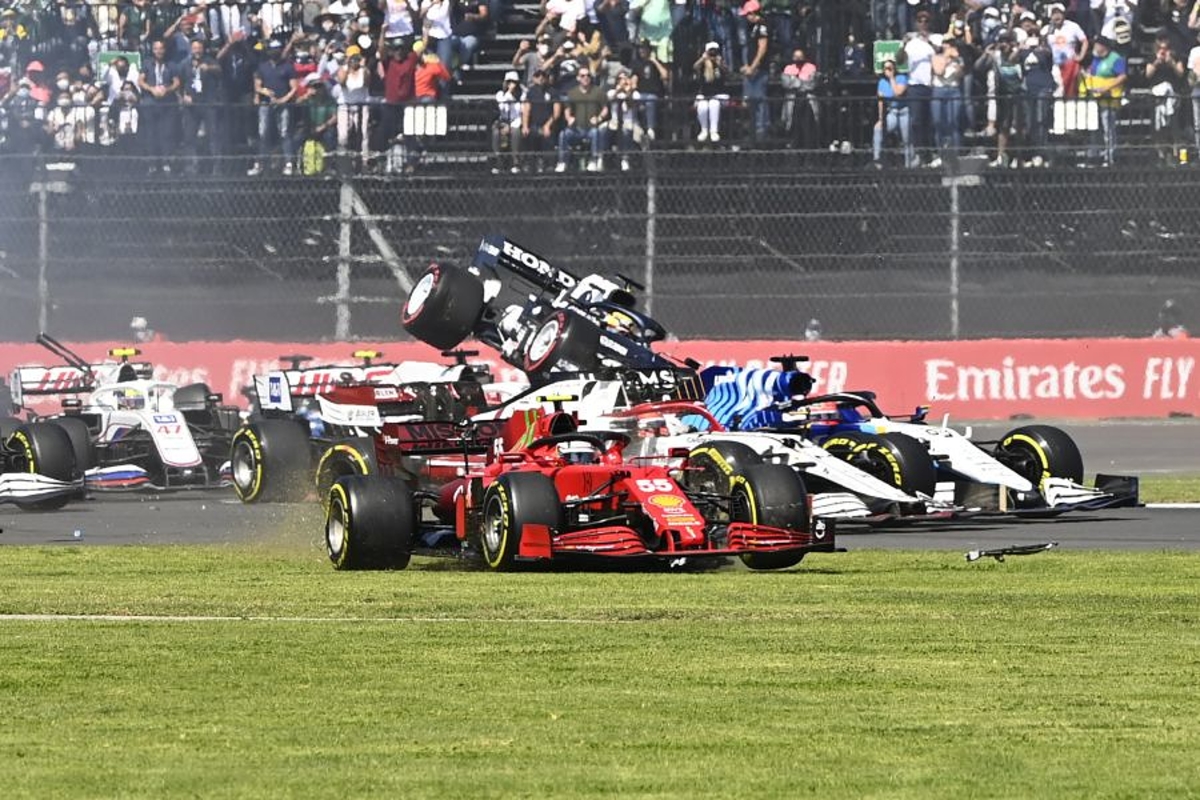 Carlos Sainz has explained how being a "victim of a mess I had nothing to do with" left him behind his true position at the Mexico City Grand Prix.
The Spaniard started sixth for the race at the Autodromo Hermanos Rodriguez but was overtaken at the start by Daniel Ricciardo.
The McLaren driver locked up into the first corner and collided with Valtteri Bottas, leaving Sainz boxed and allowing Pierre Gasly, Sergio Perez and team-mate Charles Leclerc to take advantage by cutting across the grass at turn two.
The delay for Sainz left him on an alternative strategy, seeing him run longer on his first stint in an attempt to attack with fresher tyres at the end of the race.
A consequence of this was the use of team orders to first allow Sainz past Leclerc before eventually allowing the Monégasque back through when it was clear an attack on Gasly for fourth was impossible.
Describing the events of the first corner, Sainz explained: "Going into turn one, I was right behind Daniel and Pierre, Daniel crashes into Bottas, I am on the inside of turn one so I have no possibility to cut turn two like Charles, Gasly and Perez do.
"So I am committed to having to do the whole track in turn two. Then actually, Daniel without the front wing doesn't even turn into turn two so I have to cut turn three.
"In hindsight, honestly, a bit frustrated with the situation because I feel like I had been a victim of a whole mess that I had nothing to do with.
"It made me lose a couple of positions that I shouldn't have lost and like always, sometimes, in turn one you are lucky and sometimes you are unlucky.
"It was my turn to be unlucky and I lost positions that, to be honest, I shouldn't have lost and put me on the back foot for the race.
"We managed to recover with good pace and I will try to take that on the positive side."
AlphaTauri the "biggest surprise" - Sainz
Ferrari was expected to be competitive in Mexico with the track characteristics falling in line with other circuits that have suited the Scuderia this season, yet despite this Gasly had the measure of both Sainz and Leclerc all weekend.
Addressing potential disappointment over an inability to mix with Mercedes and Red Bull as the team did in Monaco and Baku earlier this year, Sainz said: "I think on Thursday, we mentioned it.
"I wanted to be clear that since Monaco, a lot of things had changed, particularly the top teams have developed the car a lot and you can see Mercedes and Red Bull have a bigger gap now than they had at the beginning of the season in a lot of tracks to us.
"So I think I said on Thursday that it was always going to be a lot trickier than expected to get in the mix.
"The biggest surprise was probably AlphaTauri, that they were as quick as us so were maybe a tenth quicker the whole weekend, they had a bit the edge.
"But in terms of our performance to the leaders, they had more or less the gap they have had during the last few races and this track just exposed where we are lacking. In general, a positive weekend."