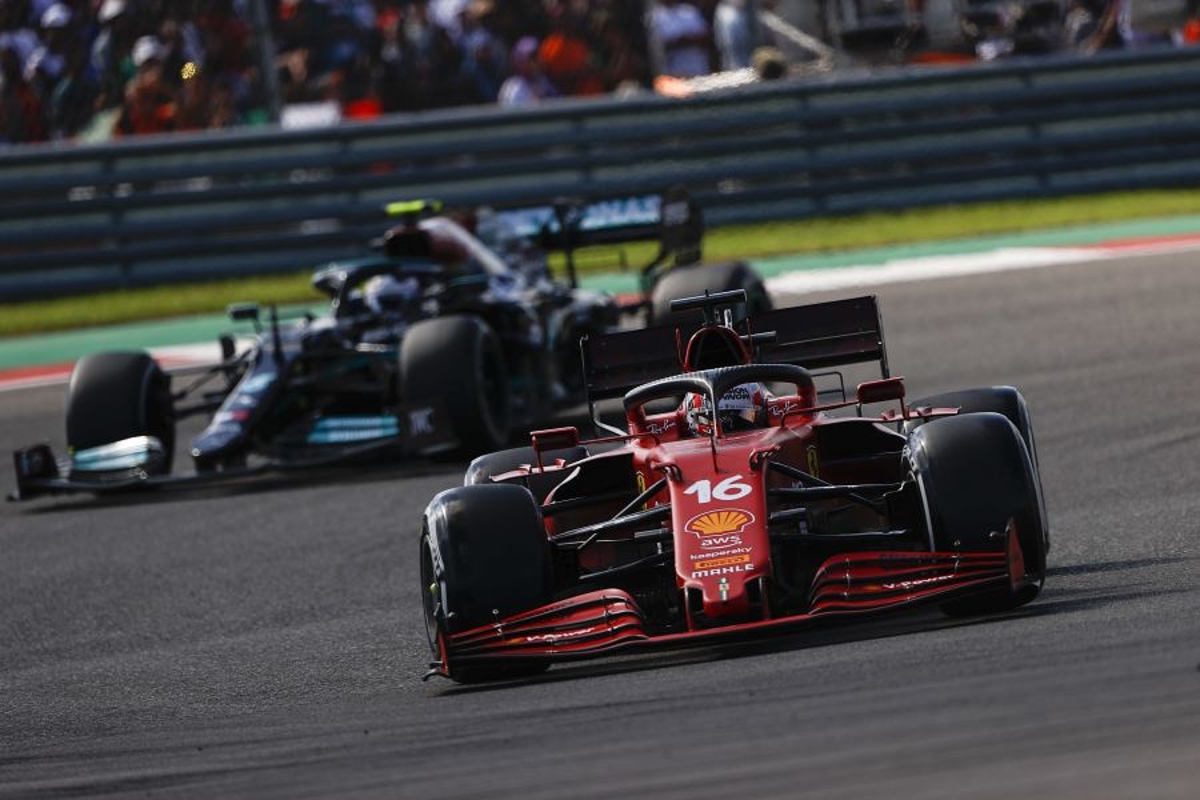 Leclerc set 'qualifying time each lap' in attempt to snatch away Perez podium
Leclerc set 'qualifying time each lap' in attempt to snatch away Perez podium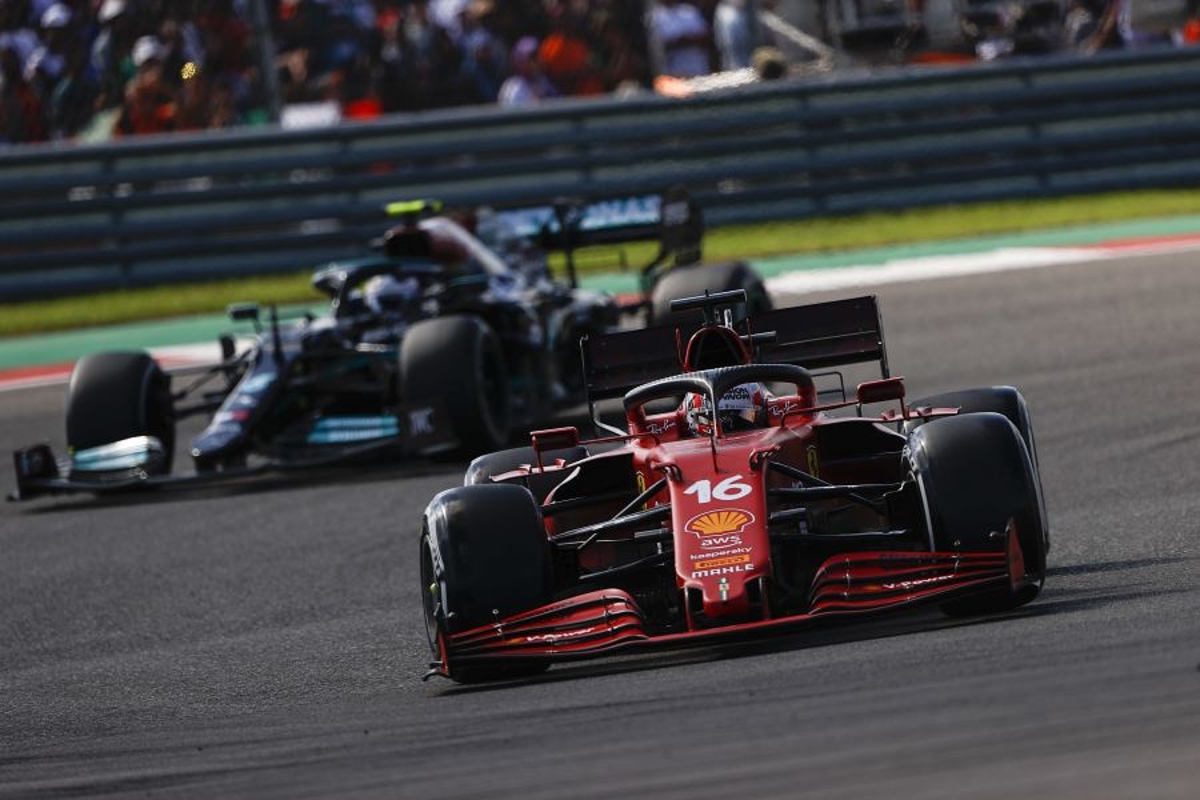 Charles Leclerc has revealed each lap of his final stint at the United States Grand Prix "was a qualifying lap" as he chased down Sergio Perez for the final podium position.
Leclerc finished fourth at the Circuit of the Americas with an anonymously brilliant performance, trailing the lead trio but with a margin of close to 20 seconds back to Daniel Ricciardo when the chequered flag fell.
Not content with the 12 points for fourth, however, Leclerc set about closing the gap to Perez, who had been suffering from a stomach bug across the weekend and to compound things further, had his drinks bottle fail in the opening laps.
It was a very difficult race physically," said Leclerc. "The heat was quite hard and also the bumps were very difficult lap after lap to go over.
"It was physically very demanding and I could also see Checo that was only eight seconds in front and we were catching him.
"At one point I really thought the podium was possible so I was really giving everything so the last stint was the most difficult one but we didn't have any particular issues."
With Carlos Sainz coming home in seventh, Ferrari closed the margin to McLaren in the constructors' standings to just three and a half points with five races remaining.
"The pace was there, every lap was a quali lap and I honestly didn't leave much on the table so it's a very, very good day and everything felt very good," added Leclerc.
"But it also shows that we are working in the right direction, that as a team we are doing improvements races after races and that is great to see.
"How high do I rate this race? I don't really know. Every race is different but it was definitely a great drive and a great car to drive."