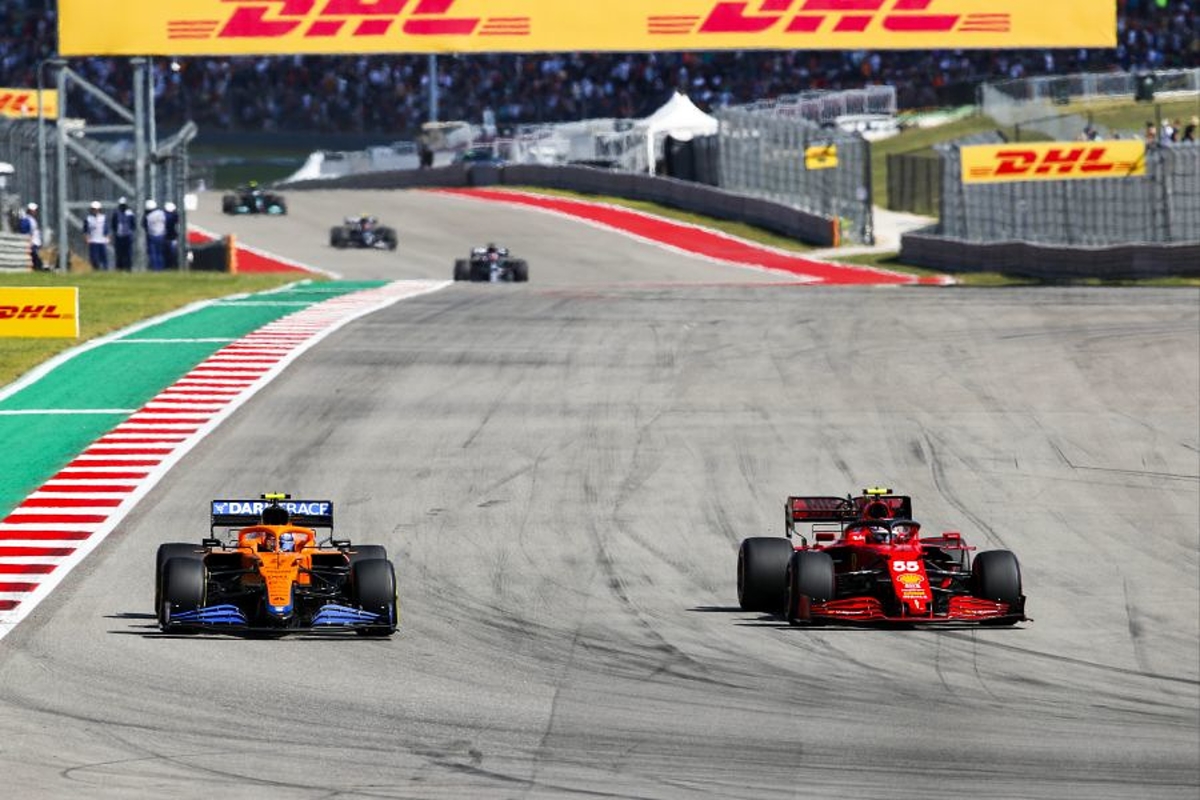 Norris feared "t-boning" Leclerc in "nerve-wracking" Ferrari battle
Norris feared "t-boning" Leclerc in "nerve-wracking" Ferrari battle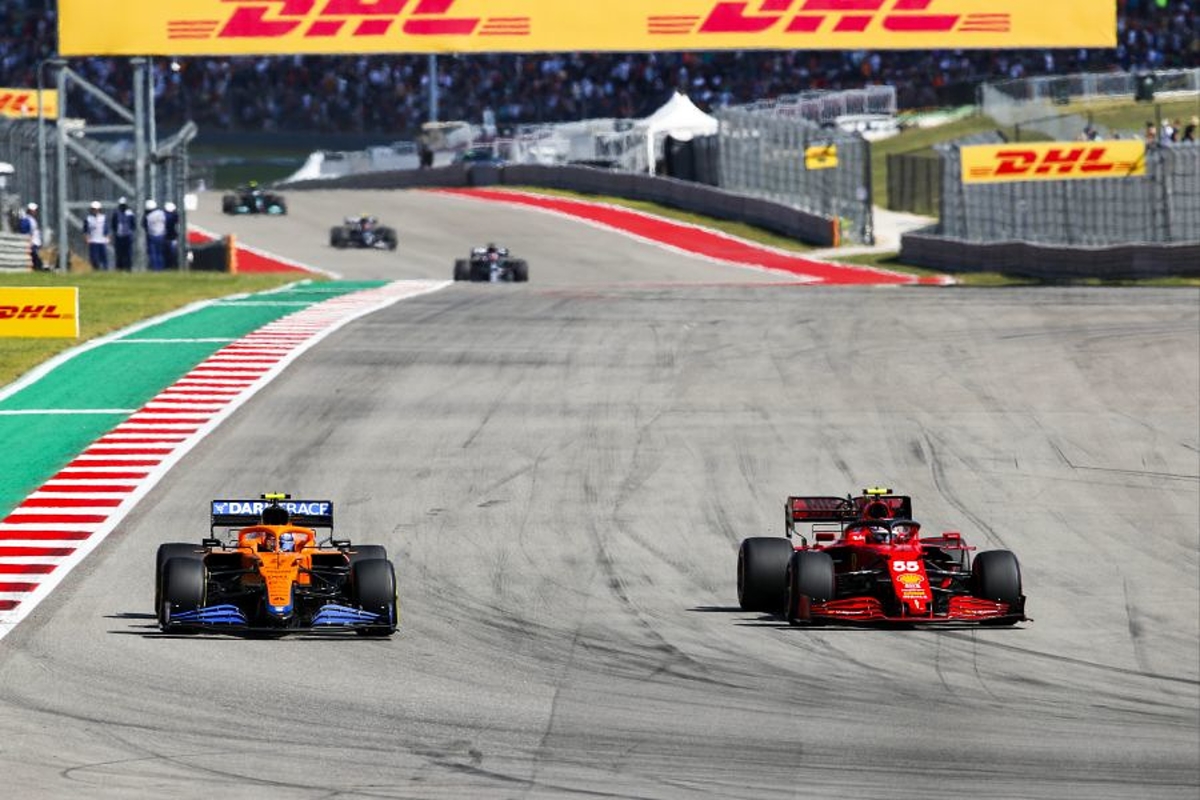 Lando Norris endured a "tough" United States Grand Prix after surviving a "nerve-wracking" first lap battle with team-mate Daniel Ricciardo and both Ferraris.
The battle between McLaren and the Scuderia for third in the constructors' standings has seen the gap reduced to just three and a half points after Charles Leclerc's superb drive to fourth.
Despite McLaren's struggles, both cars were able to attack Carlos Sainz into turn 11 on lap one of the race, with Norris to the inside of his former team-mate and Ricciardo on the outside.
It appeared Norris would make the move but had to back out due to Leclerc acting like a de-facto blocker, with Sainz eventually hanging on.
The Briton went on to finish eighth behind the Spaniard, with fifth-placed Ricciardo trailing Leclerc.
"Lap one was a bit nerve-wracking, especially when it was three-wide because Daniel was on the outside with what happened," Norris told Sky Sports F1.
"But Charles was just ahead so it was quite risky. I couldn't brake too late otherwise I would have t-boned Charles so I had to get the braking right and I was too close to Charles to commit enough to the move.
"Just a long, tough race. Hot as well, made it very difficult physically but also looking after the tyres and trying to keep them in a good range.
"That is something we couldn't do very well today. Tough but at least Daniel got ahead of one of them. Good job by him but it was a tough race."
McLaren need to "counter" Ferrari attack
McLaren head to Mexico on the back foot after Ferrari's resurgence in Turkey and Austin before the final four races follow.
With the Scuderia bettering the Woking-based outfit in both qualifying and the race, Norris has highlighted the need for his team to strike back next time out.
"There are positives and negatives to [Mexico] in terms of layout but the last few races, they have been very fast so we will have to push hard," he explained.
"We will have to push hard and try to find some extra little things, whatever we can to make some improvements but at the moment we have the edge on us both in quali and the race and that is not a nice position to be in, especially so late in the season.
"We definitely need to try and find something to counter the attack."