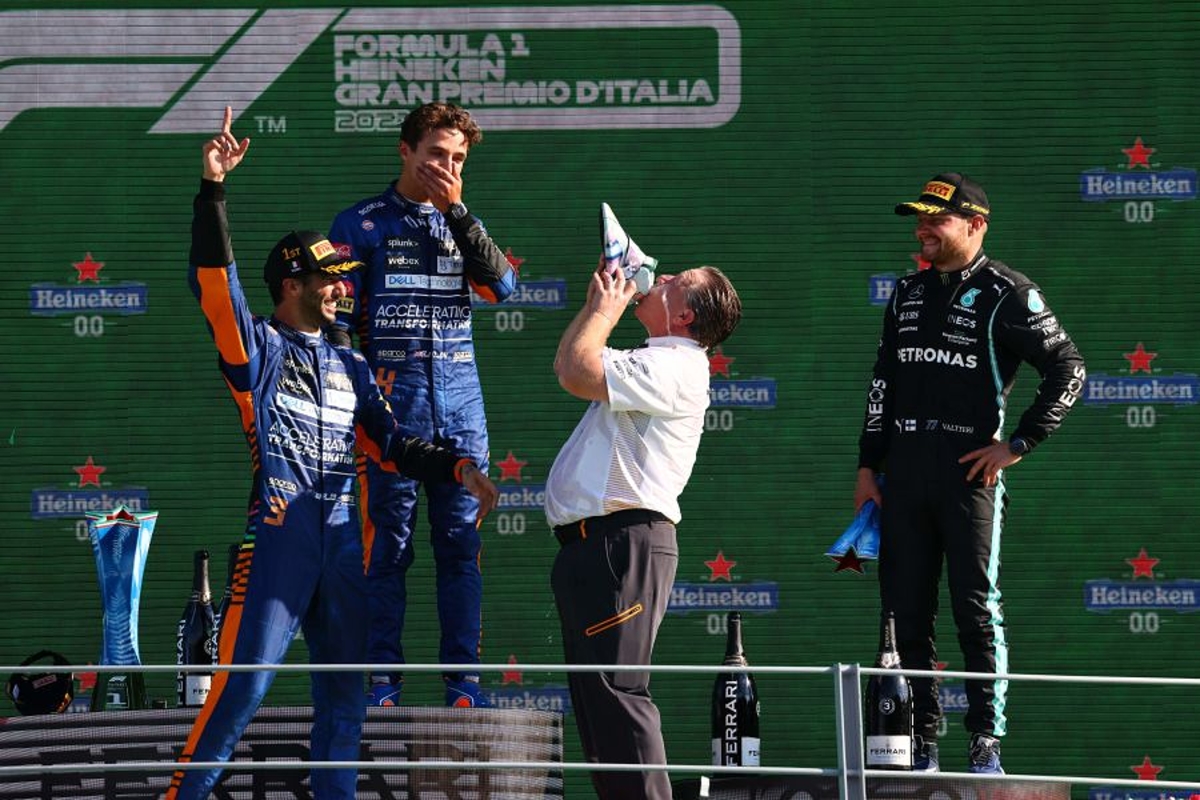 McLaren cautious P3 not guaranteed by Monza victory - Brown
McLaren cautious P3 not guaranteed by Monza victory - Brown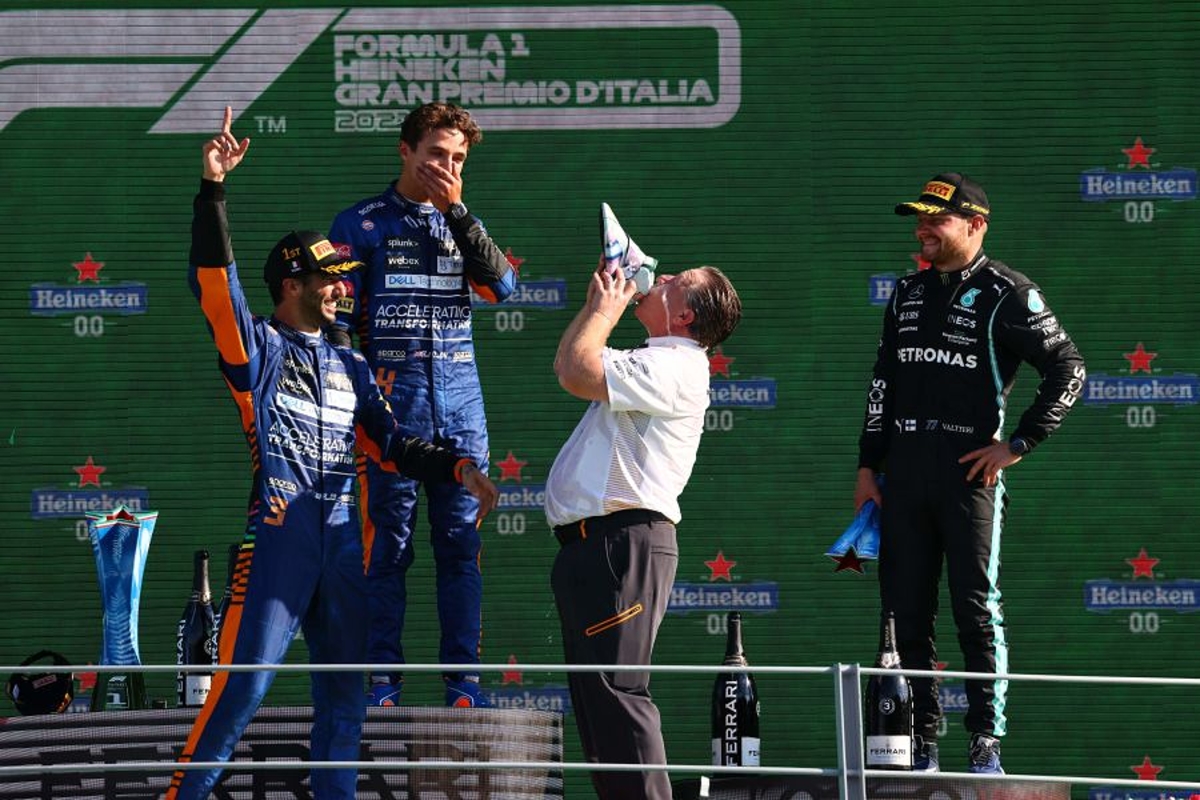 McLaren Racing CEO Zak Brown has warned the team will continue to experience "up and downs" in its fight with Ferrari for third in the constructors' championship.
Daniel Ricciardo's Italian Grand Prix was McLaren's first since the Brazilian GP in 2012 and pulled the team 13.5 points clear of Ferrari.
The two teams have switched positions a number of times so far this season and despite McLaren's Monza success, Brown predicted the fight to be far from over.
"Ferrari didn't have too bad of a weekend, we just had a better weekend because they were not far behind," said Brown.
"I think that battle is going to carry on race to race.
"I think, like all race cars, some tracks suit your car better than others. Last year we were very quick in Monza and we knew Zandvoort was not a circuit that plays to our strengths.
"As we look to the next seven, eight races, we see some in there that will fall our way and some that will fall Ferrari's way.
"We've always been good at Monza so I think that we need to recognise that we are going to continue to have the up and downs while progressing up the grid."
Ricciardo victory "a great step" on McLaren's journey
Even before the clash between championship protagonists Lewis Hamilton and Max Verstappen, Ricciardo held the lead having jumped the latter at the start.
Given the victory was earned on merit, Brown has urged his team to remain grounded.
"We need to keep our feet on the ground," he added. "It was a great weekend but we still have a way to go. We're not the fastest team every weekend.
"It was great that we were last weekend but we are still on a journey but this was a great step along the way."