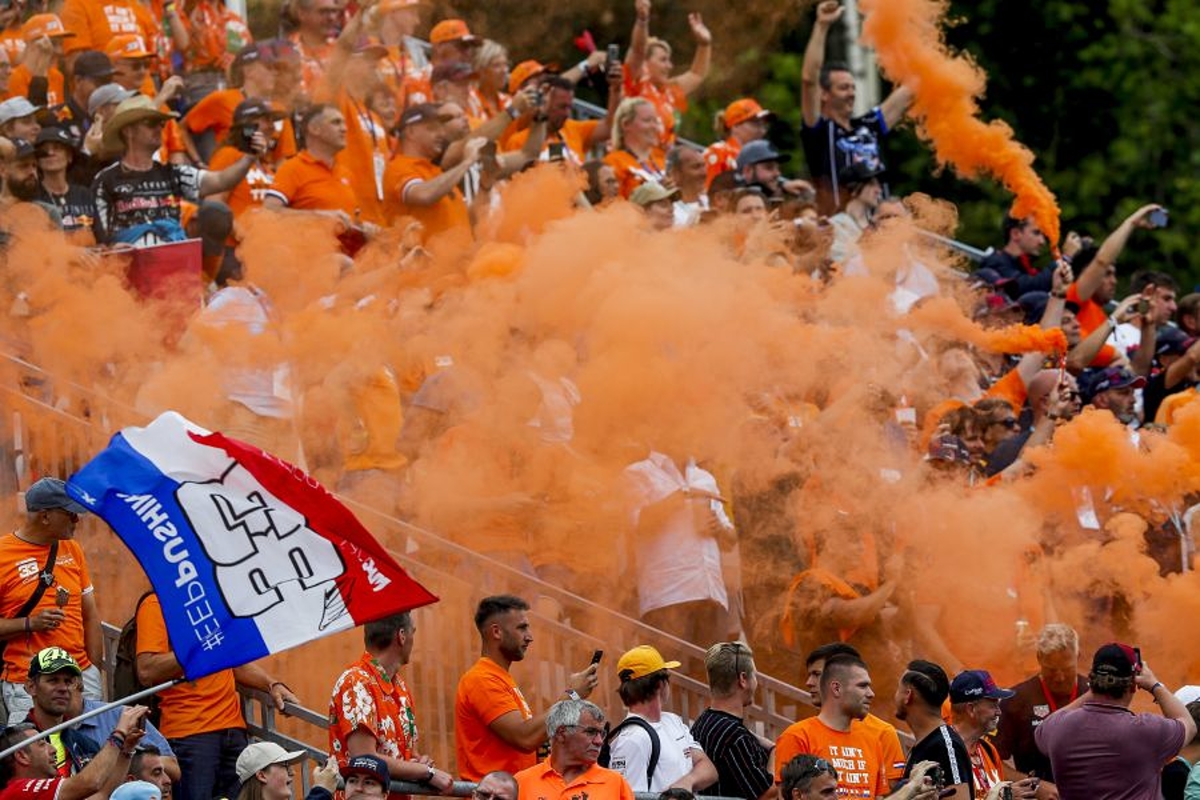 Schumacher calls on Verstappen 'Orange Army' to limit flare lighting
Schumacher calls on Verstappen 'Orange Army' to limit flare lighting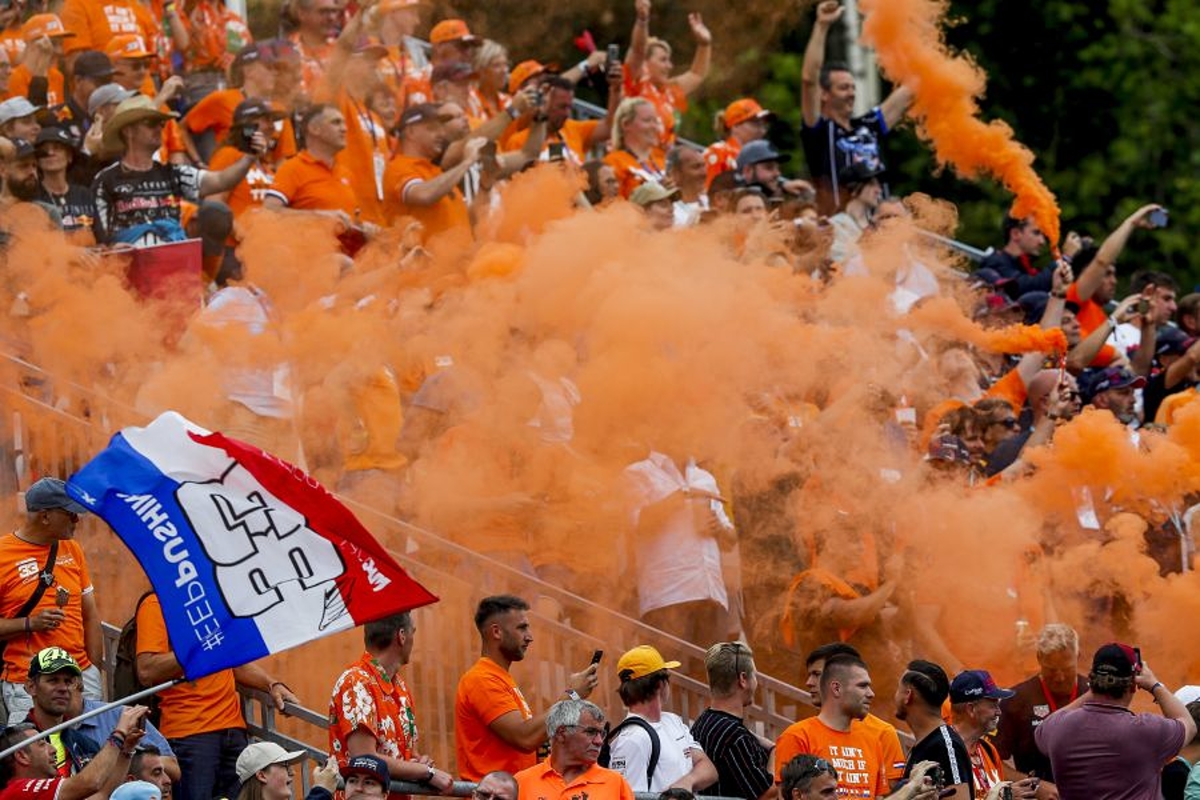 Mick Schumacher has called on Max Verstappen's 'Orange Army' to limit the number of flares they let off across this Dutch Grand Prix weekend.
Verstappen will enjoy the partisan support of a 70,000 crowd as F1 returns to the Netherlands for the first time since 1985.
The Red Bull driver's fans are known for letting off orange flares as part of their backing for their hero, who goes into Sunday's race just three points behind title rival Lewis Hamilton.
Haas driver Schumacher, though, has spoken of the issues the flares can cause for drivers, as he experienced in last weekend's Belgian GP.
"I hope there are not as many flares because in Spa it [the smoke] all came on to the track," said Schumacher.
"It also smells very badly, and it stays in the cockpit a long time, so guys, keep it to a minimum please."
Schumacher feels banking will pose problems
Schumacher heads to Zandvoort with good memories after winning in F3 in 2018, although the circuit has been significantly modified since then.
"My memories from that are quite positive," added Schumacher. "I had a good time here.
"It's a very old school track, and although they've modernised it, the flare is there, and it will be special to drive here, and I think the racing will not be so bad."
The circuit contains a steeply banked corner at turn three, with an 18-degree incline. In contrast, the banking at the Indianapolis Motor Speedway is 9.5 degrees.
Asked as to the challenge, Schumacher added: "I think you can get all the way up and maybe even set up something.
"But it's definitely very interesting. I haven't driven on a corner that's this banked before, so it will be new for me, but I'm very much looking forward to it."