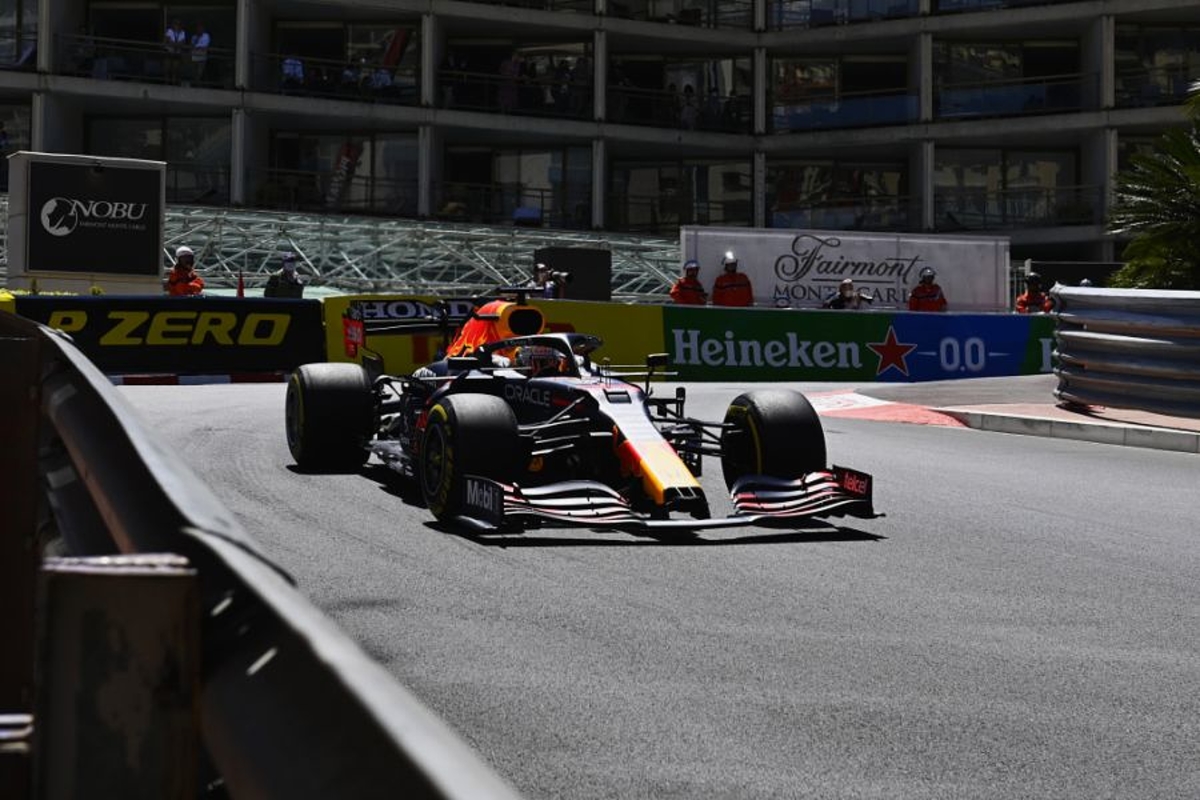 Mercedes and Hamilton lose F1 title leads as Verstappen and Red Bull revel in Monaco
Mercedes and Hamilton lose F1 title leads as Verstappen and Red Bull revel in Monaco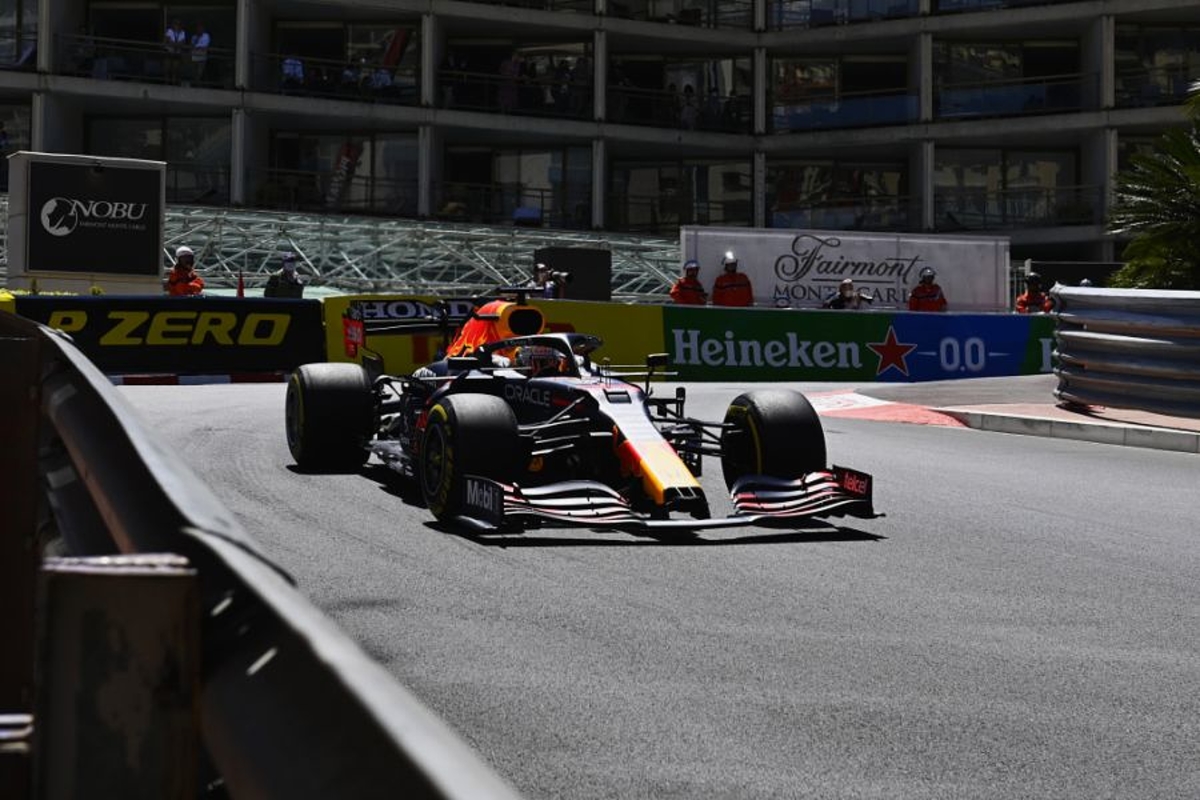 Max Verstappen cruised to his maiden Monaco Grand Prix victory to lead the drivers' championship for the first time in his six-year F1 career.
After starting with a 14-point deficit to seven-time champion Lewis Hamilton, the Red Bull driver heads to the next race in Azerbaijan in a fortnight's time with a four-point lead over his Mercedes rival who could only manage seventh, adding a key point for fastest lap late on.
In a brutal swing in the championship for Mercedes, the team's 29-point cushion over Red Bull in the constructors' standings heading into the weekend has turned into a one-point disadvantage.
Remarkably, it is the first time since the 2018 German GP that Mercedes has not led both championships.
That is due to a number of factors in relation to this race, starting with Charles Leclerc's failure to start the race from the pole position he had secured on Saturday.
Strategically, after being praised for their acumen two weeks ago in Spain, Mercedes then blundered around the streets of the Principality as Hamilton failed to make up places as the pit stops unfolded.
Worse followed when team-mate Valtteri Bottas pitted as the right-front wheel nut machined onto the axle and was unable to be removed, forcing him into retirement.
With no Hamilton or Bottas in the top three, Ferrari's woe over Leclerc was tempered slightly by Carlos Sainz finishing second, matching the best result of his career.
McLaren's Lando Norris completed a podium for a third third-place finish in F1, while tactics allowed Sergio Perez to claim fourth and ensure Red Bull gained a strategic measure of revenge over Mercedes given what transpired in Barcelona.
Ferrari and Leclerc woe
Ferrari will reflect, however, on what might have been as Leclerc was ruled out before a wheel had turned in anger.
On his way to the grid after the pitlane had opened 30 minutes before the start of the race, a distraught Leclerc radioed back to the team a suspected gearbox problem.
Although Ferrari had cleared the component of any damage following Leclerc's crash in qualifying despite two inspections, the issue was ultimately diagnosed as a failure with the left driveshaft.
It allowed Verstappen to become de facto polesitter, albeit starting from his second-place grid slot, with Bottas alongside him on the 'front row'.
Once the five red lights disappeared to signal the start of the 78-lap race, Verstappen comfortably covered off an attack from Bottas on the short run to Sainte Dévote.
In fact, the only drivers who made up a place at the start were all in the lower half of the grid - Aston Martin's Lance Stroll, Kimi Raikkonen in his Alfa Romeo, Fernando Alonso for Alpine and Nicholas Latifi for Williams.
Mercedes fall apart
Over the early stages, Bottas managed to keep Verstappen within two seconds but after being told over the radio after 15 laps to 'show us your pace', the Dutchman then proceeded to pull away.
Verstappen was aided by tyre issues on the Finn's W12 that instead saw him fall into the clutches of the chasing Sainz.
As the pit-stop window loomed, it became a case of who would blink first, and it was Mercedes who called in Hamilton after 29 laps from his sixth place.
But on new hard tyres, Hamilton was unable to perform the undercut on AlphaTauri's Pierre Gasly, and to make matters worse, Aston Martin's Sebastian Vettel performed the overcut on the Briton to elevate himself into 12th.
It led to Hamilton fuming over the radio as he told the team: "I said the tyres could go longer, that doesn't mean we stop before."
Hamilton radio anger
Hamilton's ire grew when he was also informed that Perez would also be ahead, and so it transpired when the Mexican pitted after 34 laps to claim fourth.
Perez then proceeded to reel in Norris who suffered issues with his tyres, but despite 12 laps in which to make a pass to claim third, around the tight, twisty confines of the circuit there was no way past.
The only consolation for Hamilton was that in building a sufficient enough cushion to the Aston Martin of Lance Stroll in eighth, it allowed him to make a second stop to take on a set of soft tyres and claim the point for fastest lap.
Verstappen eventually won by nine seconds to Sainz, with Norris a further 10.7secs back, while Perez dropped to a second off the Briton.
Behind Hamilton, Stroll was eighth, followed by the Alpine of Esteban Ocon, while Alfa Romeo scored its first point of the season as Antonio Giovinazzi was 10th.