After an unusual season, F1 now sets its sights on Melbourne in March, with plans for what could be the sport's busiest season ever.
The new season will see many drivers changing teams, a few new and old faces and some familiar and unfamiliar places, but how much do you know about how things are shaping up for 2021?
Try out our 20-question quiz to see if you're a podium finisher [16 or more correct answers], a midfield runner [10-15] or a backmarker fighting for scraps.
1. How many drivers who raced in F1 in 2020 are not in the starting line-ups for 2021?
a. 5 b. 6 c. 7
2. Which of the below destinations is new on the calendar for 2021?
a. Miami b. Saudi Arabia c. France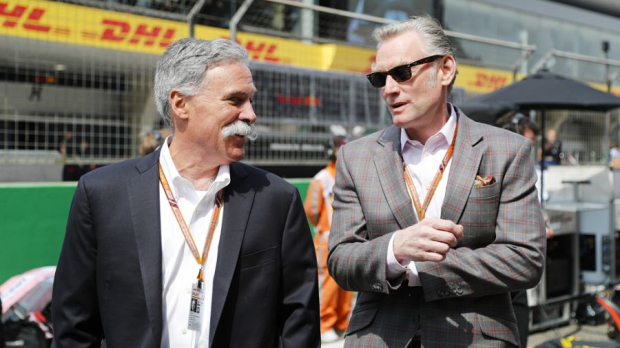 3. A number of existing teams will be re-named in 2021, but which of these is NOT a new team name?
a. Aston Martin b. Alpine c. Dorilton-Williams
4. What's the next step in this driver's F1 team career progression: HRT – Toro Rosso - Red Bull – Renault – …… ?
a. McLaren b. Red Bull c. Ferrari
5. Which of these F2 drivers will race in F1 next season?
a. Callum Ilott b. Yuki Tsunoda c. Jack Aitken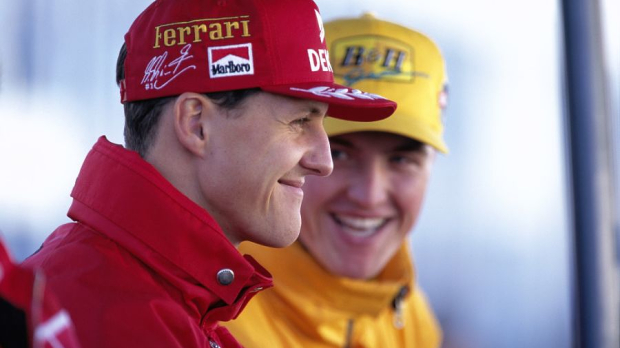 6. Mick Schumacher will make his F1 race debut in 2021, but in what year did his father Michael take part in his last F1 race?
a. 2006 b. 2008 c. 2012
7. What did new Haas driver Nikita Mazepin get in trouble for at the end of 2020?
a. Punching an opponent b. Making an inappropriate post on social media c. Leaking news of his race deal with Haas
8. What designation will be given to Red Bull Racing's 2021 car?
a. RB16B b. RB17 c. RB21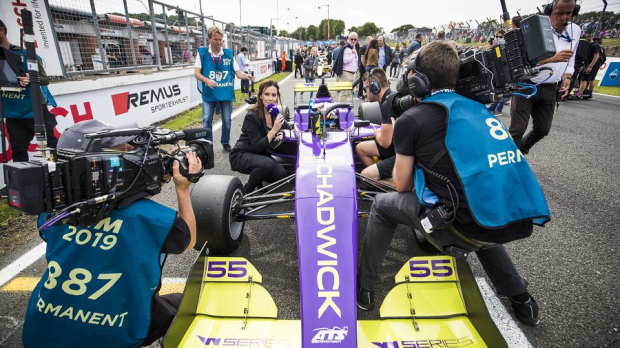 9. How many races will the all-women W Series race in alongside F1 next year?
a. 6 b. 8 c. 10
10. What innovative part of this year's title-winning Mercedes car will be banned in 2021?
a. Four-layer front wing b. Reversed rear suspension system c. Dual-axis steering
11. F1 will return to Zandvoort in 2021 for the first time since when?
a. 1985 b. 1989 c. 1993
12. How many months will the F1 season span in 2021?
a. 8 b. 9 c. 10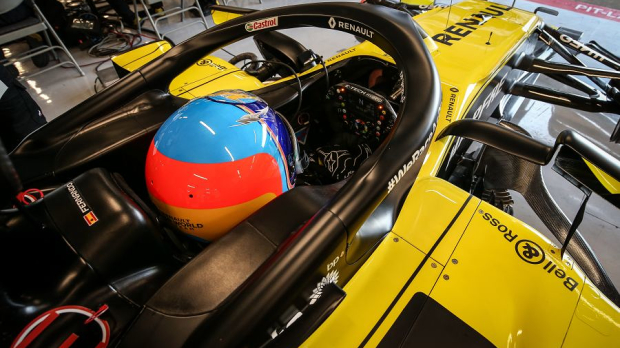 13. What race did the returning Fernando Alonso win during his two-year sabbatical away from F1?
a. Dakar Rally b. 24 Hours of Le Mans c. Indy 500
14. How did Daniel Ricciardo describe his move to McLaren
a. A bit of a gamble b. The team I want to finish my career with c. A massive ball of potential
15. Which one of these teams will switch engines for 2021?
a. Red Bull b. McLaren c. Williams
16. How many teams will retain the same driver line up from 2020 for 2021 [assuming Lewis Hamilton re-signs for Mercedes]?
a. 3 b. 4 c. 5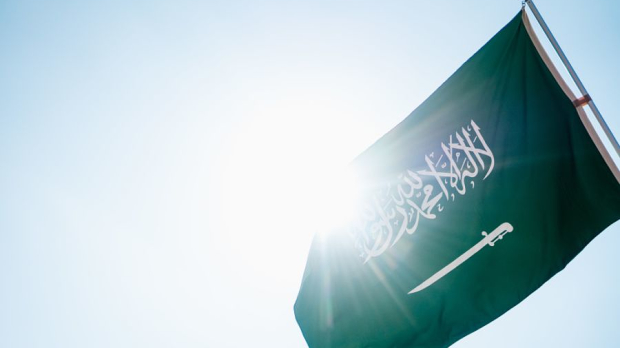 17. What type of layout will the new Saudi Arabian Grand Prix take place on?
a. A circuit around an island b. A street circuit c. A new oval circuit
18. Why was the Vietnam Grand Prix dropped from the 2021 calendar?
a. The lead race official was arrested b. The track wasn't ready c. A storm destroyed the facilities
19. Who described Fernando Alonso joining the current Renault team as a "no brainer"
a. Alonso's manager Flavio Briatore b. F1 boss Ross Brawn c. McLaren team boss Zak Brown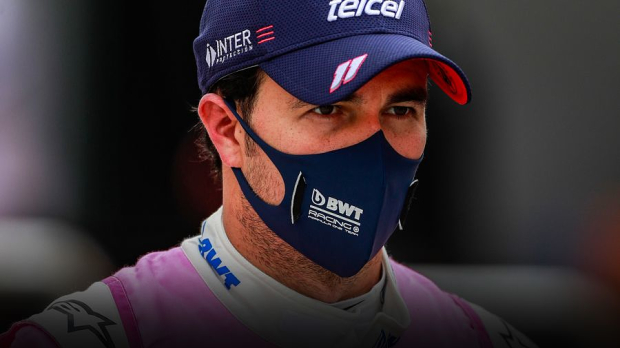 20. Sergio Perez is the first person from outside the Red Bull Junior pool to race for the senior team since which driver?
a. David Coulthard b. Mark Webber c. Daniel Ricciardo
--------------------------------------------------------------------------------------------------------
ANSWERS
1. 7 (c) Race drivers Alex Albon [Red Bull], Daniil Kvyat [AlphaTauri], Romain Grosjean [Haas] and Kevin Magnussen [Haas] all lost their drives while stand-ins Pietro Fittipaldi [Haas], Nico Hulkenberg [Racing Point] and Jack Aitken [Williams] did not secure a permanent place in 2021.
2. Saudi Arabia (b) This will be the third Middle Eastern F1 venue after Bahrain and Abu Dhabi. Miami is in the pipeline but is not yet ready for racing while France made its comeback in 2018 having been dropped 10 years previously.
3. Dorilton-Williams (c) Racing Point will be re-named Aston Martin next year while Renault will be renamed after the French manufacturer's sportscar brand but Williams will retain its existing name despite its take-over by Dorilton Capital.
4. McLaren (a) This is the career path of Australian Daniel Ricciardo, who made his debut with the now defunct HRT team and will drive for his fifth different team in 10 years when he joins McLaren in 2021.
5. Yuki Tsunoda (b) Backing from Red Bull and Honda helped this third-placed F2 finisher secure a drive with AlphaTauri seat while Ferrari-backed Ilott, who finished second, missed out on a seat and Aitken, who raced for Williams in Sakhir, had to settle for a reserve role.
6. 2012 (c) Seven-time World Champion Michael Schumacher first retired in 2006 after his dominant success with Ferrari came to an end but he made a comeback with Mercedes in 2010 and finally hung up his helmet at the end of 2012.
7. Making an inappropriate post on social media (b) Mazepin's new bosses described his behaviour as "abhorrent" after he posted a sexist video on his Instagram account.
8. RB16B (a) The team's new car should have been named the RB17, but with very few changes from the existing machine due to a regulation freeze it was decided to designate it as a 'B' version of the existing RB16.
9. 8 (b) The women-only racing series will appear on the F1 bill next season, joining for eight rounds starting in France, then competing in Austria, UK, Hungary, Belgium, Netherlands and USA before concluding in Mexico.
10. Dual-axis steering (c) Mercedes gained an advantage with a steering system that allowed the drivers to alter the angle of their tyres to reduce tyre wear in 2020 but it was protested against and will be banned for 2021.
11. 1985 (a) The Dutch seaside track is back but it looks a lot different to the layout that last hosted F1 back in 1985, a race that was won by Niki Lauda in the McLaren-TAG.
12. 10 (c) The biggest season in F1 history (in terms of number of races) is planned to begin in Australia in late March and runs through to Abu Dhabi in early December, assuming there are no changes due to Covid-19 this time.
13. 24-Hours of Le Mans (b) The Spaniard entered all three of the events mentioned during his time away from F1 but only won at Le Mans, with Toyota Gazoo Racing in 2019. He was 13th in the 2020 Dakar Rally and posted an NC and a 31st place finish at the Indy 500 in 2019 and 2020.
14. A massive ball of potential (c) All three statements may well ring true, but the one that Ricciardo actually said described the level of belief he has in the team for 2021 and beyond.
15. McLaren (b) The Woking-based team will switch to leading engine manufacturer Mercedes following three years with Renault, a move that could push them into front-runner contention.
16. 3 (a) Just three of the 10 teams will retain the same line-up in 2020: Alfa Romeo with Kimi Raikkonen and Antonio Giovanazzi; Williams with George Russell and Nicolas Latifi; and Mercedes with Lewis Hamilton and Valterri Bottas [assuming Hamilton re-signs for 2021]
17. Street circuit (b) The track will be laid out on the Jeddah Corniche adjoining the Red Sea, and will likely be made up of a combination of streets and specially built sections designed by Hermann Tilke.
18. The lead race official was arrested (a) The race was due to take place in 2020, but it was postponed due to Covid-19 then removed from the 2021 calendar because of the arrest – on corruption charges unrelated to the race – of Hanoi People's Committee Chairman Nguyen Duc Chung.
19. McLaren team boss Zak Brown (c) Brown was Alonso's last F1 team boss when he drove for McLaren and bent over backwards to try to make the two-time champion happy. He failed, and Alonso left in a grump, but could come back with a bang next year.
20. Mark Webber (b) Australian Webber was signed from Williams in 2007 to race alongside David Coulthard, but since then Sebastian Vettel, Daniel Ricciardo, Daniil Kvyat, Max Verstappen, Pierre Gasly and Alex Albon all came from the junior programme.