It has been the most remarkable of seasons, that appeared at one stage might never get off the ground as Covid-19 took a stranglehold.
But Formula 1 found a way, producing a captivating 17-race season that may have resulted in Lewis Hamilton and Mercedes winning the titles again, but not without plenty of drama along the way.
Some drivers shone, others struggled, so without further ado, we present our top-10 list of the F1 drivers of 2020.
Reproduced with kind permission of Goodwood Road and Racing where the article by this writer first appeared
10. Pierre Gasly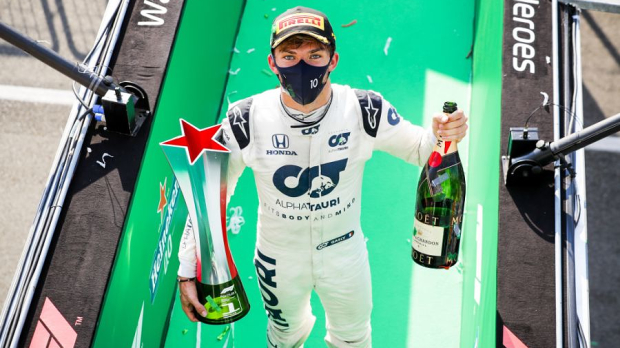 Without doubt one of the highlights of the season was Gasly's astonishing victory in the Italian Grand Prix with AlphaTauri, a case of being in the right place at the right time to capitalise on the misfortune of others, notably Hamilton.
But Gasly also delivered pace and a stern defence late on when coming under threat from Sainz, hallmarks that stood out across a campaign in which he appeared to be a serious candidate for the second Red Bull seat.
Even after discovering there was no chance of a second bite of the cherry with Red Bull, which would have disheartened many, Gasly continued to perform, as underlined by his strong points-paying drives in Portugal, Bahrain and Abu Dhabi.
At the age of 24, Gasly is obviously still young and so with time on his side. If he keeps his head down, continues to work hard and deliver results then another notable opportunity – not necessarily with Red Bull – may come his way.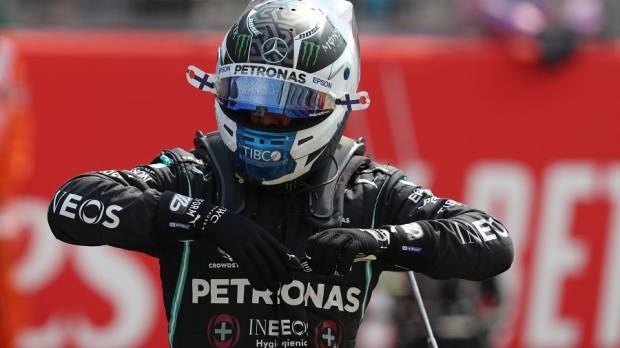 It is likely some of you will disagree with this assessment. There will be those who will feel the Finn should be higher, and certainly some who would perhaps pitch him even further down the order.
And that's the problem with Bottas' season. It is difficult to rank. So much more was expected, in particular after scoring pole position and the win in the season-opening race in Austria. That should have been the catalyst for a sustained challenge.
The fact Bottas only managed to finish ahead of Hamilton in three other races speaks volumes for the dynamic between the two drivers this season where one has been at the top of his game, and the other, try as he might, has floundered.
Bottas always ran Hamilton supremely close in qualifying, but come Sunday, there was often only one outcome, although he did endure some bad luck along the way that undermined his results.
But the fact he spun six times in a Turkish GP in which Hamilton produced one of the best performances of his career that clinched him his seventh title, and then his display against George Russell in the Sakhir GP, for me, underlines why Bottas is where he is on this list.
8. George Russell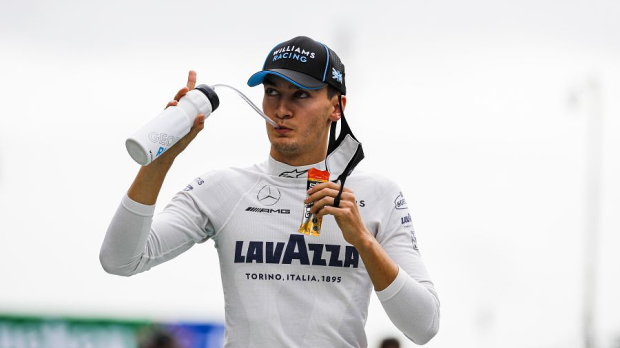 "A star is born" and of "future F1 champion material". When a man of the calibre of Ross Brawn enthuses with such gusto about a driver, you have to sit up and take notice.
It was evident, even before Mercedes asked George Russell to replace Covid-hit Lewis Hamilton, that here was a driver with immense talent, masked by the deficiencies of another under-performing Williams.
Yet despite the FW43's lack of pace, Russell somehow managed to reach Q2 in that car on nine occasions, rightly earning him the nickname of 'Mr Saturday' as he over-delivered, out-qualifying team-mate Nicholas Latifi in all 16 races as a pairing.
Sunday was a different story, however. The handling, balance and speed of the car never matched the one in qualifying trim, with Russell netting only one 11th-placed finish for Williams compared to the two for Latifi.
But then came that performance in the Sakhir GP that has catapulted Russell into the spotlight, and a nailed-on certainty for a permanent seat with Mercedes in the future.
7. Lando Norris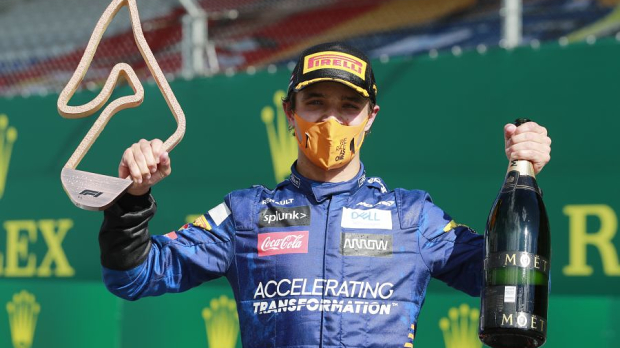 The 21-year-old actually won his head-to-head qualifying battle with Carlos Sainz nine to eight, yet it was the latter who came out on top in the drivers' standings by eight points, finishing three places higher.
Simple statistics are not the only criteria why Lando Norris is also behind his team-mate on this list as he lacked overall consistency after making a flying start to the campaign with his debut podium in the season-opening race in Austria, followed by fifth at the same circuit for the Styrian GP a week later.
Sainz's experience and racecraft also ensured he had the edge over the young Briton, someone who is undoubtedly a talent and deserves equal credit for his part in McLaren finishing third in the constructors' championship.
It will now be interesting to see how he fares against Ricciardo in 2021 as it is likely he may find it more difficult to hold his own against the Australian as he did against Sainz.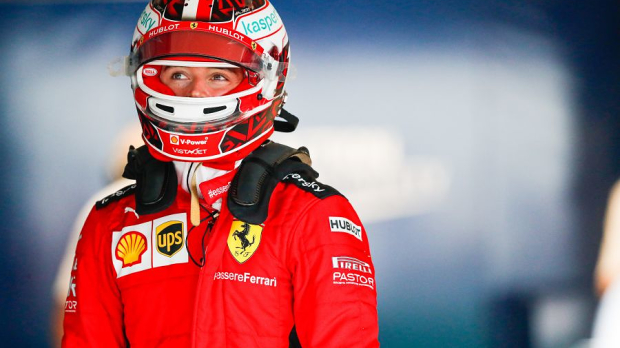 For Leclerc, 2020 was another campaign that defied the performance of one of the worst cars Ferrari has produced for many a year.
The SF1000's power limitations were exposed in pre-season testing and from that moment it was an uphill struggle for Ferrari and Leclerc, in particular, in comparison to Sebastian Vettel who was nothing more than a bit-part player.
Two podiums in the first four races were totally against the odds as Leclerc dug deep within himself and the car to somehow haul it into an area of competitiveness that it had no right to be.
Throw in a run of seven successive races in the points late on and you can only stand and applaud Leclerc for another fantastic job well done. In Carlos Sainz, Leclerc's team-mate for 2021, he will at least have someone pushing him to the limit.
5. Carlos Sainz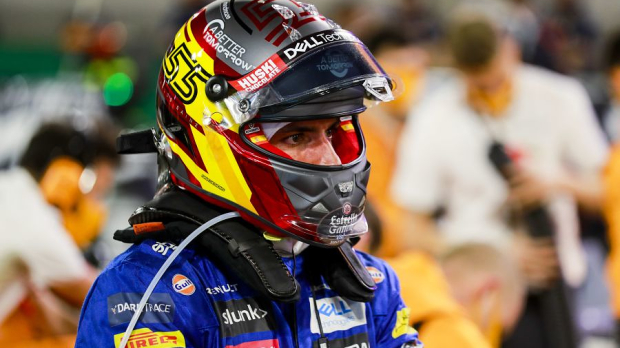 Speaking of Sainz, the Spaniard was at the heart of the driver merry-go-round before the season started, unable to resist the offer of a dream move to Ferrari despite claiming after his first year with McLaren how at home he felt.
Like Daniel Ricciardo at Renault, Sainz did not shirk from his responsibilities with McLaren, notably in continuing to forge a solid, strong partnership with team-mate Lando Norris.
That ultimately provided the difference for the Woking-based marque in its season-long battle for third place in the constructors' championship with Racing Point and Renault, the first time since 2012 the team has finished as high in the standings.
Sainz's second place in the Italian GP was his obvious highlight, while his string of consistent results in his final seven races was equally as eye-catching. He will undoubtedly be an asset for Ferrari.
4. Daniel Ricciardo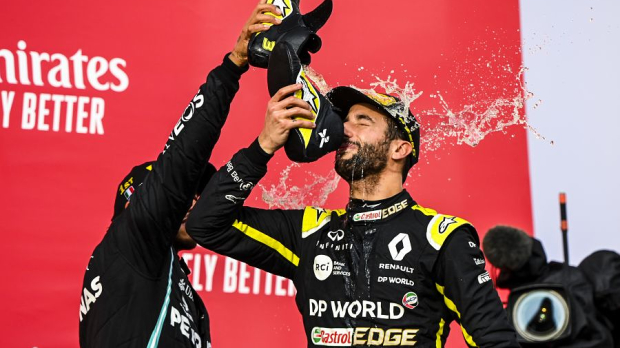 After deciding before a wheel had even turned in anger to sign for McLaren for 2021, Daniel Ricciardo could easily have opted to take it easy over the past few months, but not a bit of it.
Yes, there was an understandable shock, and a certain degree of bitterness from inside Renault towards Ricciardo when he announced his exit, the belief being he had not put enough faith in the project.
It is a credit to Ricciardo that he leaves on good terms after giving his all across a campaign in which he scored points in 14 grands prix – including the last 11 in a row – most notably his two third-place finishes at Nürburgring and Imola, the first of which ended Renault's nine-year wait for a podium, as well as landing team principal Cyril Abiteboul with a tattoo.
You would assume that Renault's loss is McLaren's gain, certainly given the Australian's talent behind the wheel and from an undoubted marketing perspective. But has he made the right move? That will be a fascinating one to watch over the next couple of years.
3. Sergio Perez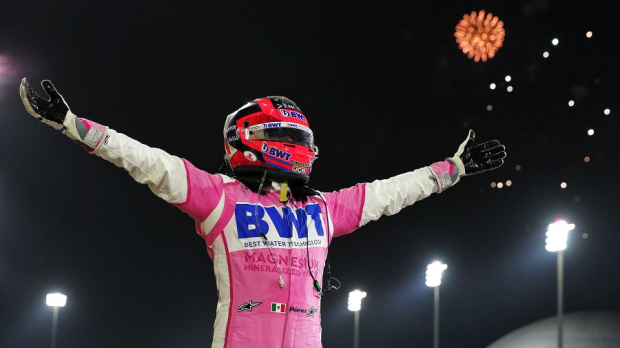 What a season, rewarded by the fact Perez has secured a drive with Red Bull for 2021.
Racing Point's decision to ditch Perez in favour of Sebastian Vettel earlier in the year to help usher in its new era as Aston Martin from next season appears to be a colossal mistake given the form of both drivers this campaign.
The Mexican was the first driver to contract COVID-19, resulting in him sitting out the British and 70th Anniversary Grands Prix at Silverstone, but either side of that the 30-year-old was outstanding.
Perez scored points in all but two races in which he competed, and even then both were cruel luck as he was on course for third in Bahrain when his car sustained a power unit issue, while in the season-ending race in Abu Dhabi the RP20 sustained another engine fault.
In between was a remarkable victory in the Sakhir GP. While many hopes will have been crushed at the sight of what unfolded to George Russell, no-one can argue against the fact Perez finally secured a win at the 190th attempt his career deserved.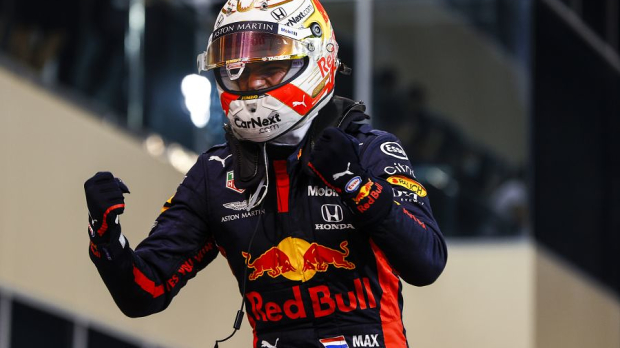 You sense so much more was possible for Verstappen, but five retirements – astonishingly including in all three grands prix in Italy – in 17 races tell their own story, and not one was of his own making.
In the other 12 races, Verstappen finished on the podium on 11 occasions, with two wins, six runner-up slots and a trio of thirds as he was quite clearly the best of the rest behind Hamilton.
In qualifying, prior to the season-ending Abu Dhabi Grand Prix, the 23-year-old Dutchman could do nothing to match the pace of the Mercedes over one lap, to such an extent he joked at one stage that for the post-race written media interview the chair reserved for third on the grid bore his impression.
In all seriousness, Verstappen was the only driver to give Mercedes a run for its money, and that will more than likely be the case again next year due to the relative stability in the regulations.
1. Lewis Hamilton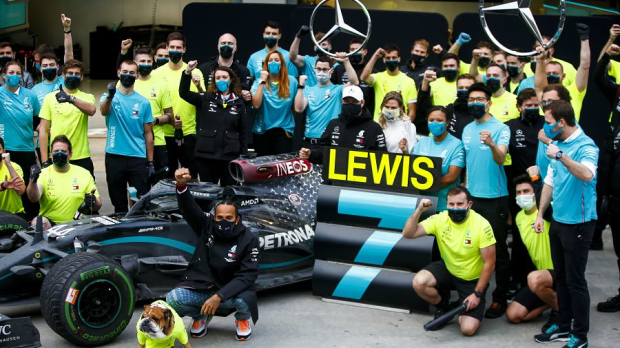 Let's face it, there really was no other candidate for the number one slot. With the exception of contracting COVID-19 that resulted in him missing the first grand prix of his entire F1 career, Lewis Hamilton has enjoyed a stellar season.
While there will always be a debate as to who is F1's GOAT, what cannot be dispelled is that statistically, Hamilton is the greatest after equalling Michael Schumacher's record of seven titles, surpassing the legendary German driver's wins landmark along the way which now stands at 95 and counting.
In addition to championships and grands prix won, he also holds the records for pole positions, podium finishes, points finishes and career points. The list goes on.
Throw in the fact that Hamilton has recognised the power of his voice this season and utilised that to highlight the issues surrounding racism and diversity, and you would have to suggest it has been the most significant year of his career.