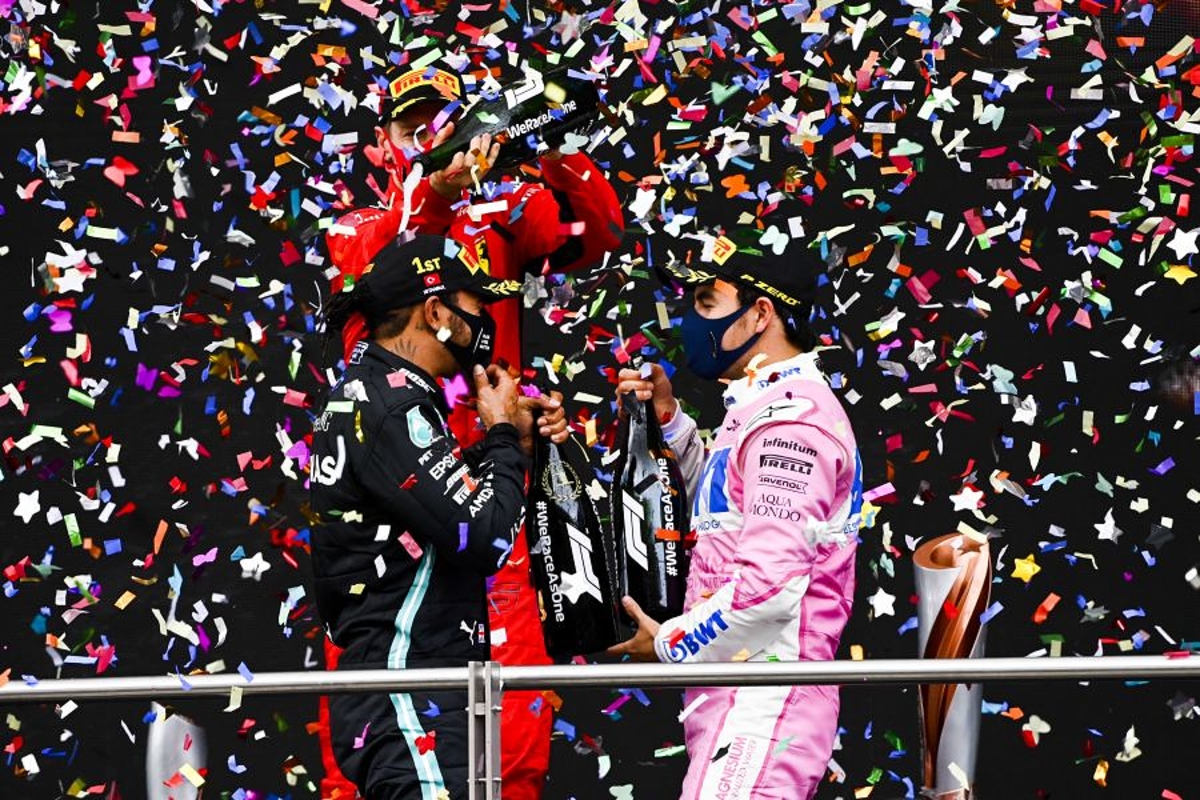 Why experience paid off for Turkish GP podium trio Hamilton, Perez and Vettel
Why experience paid off for Turkish GP podium trio Hamilton, Perez and Vettel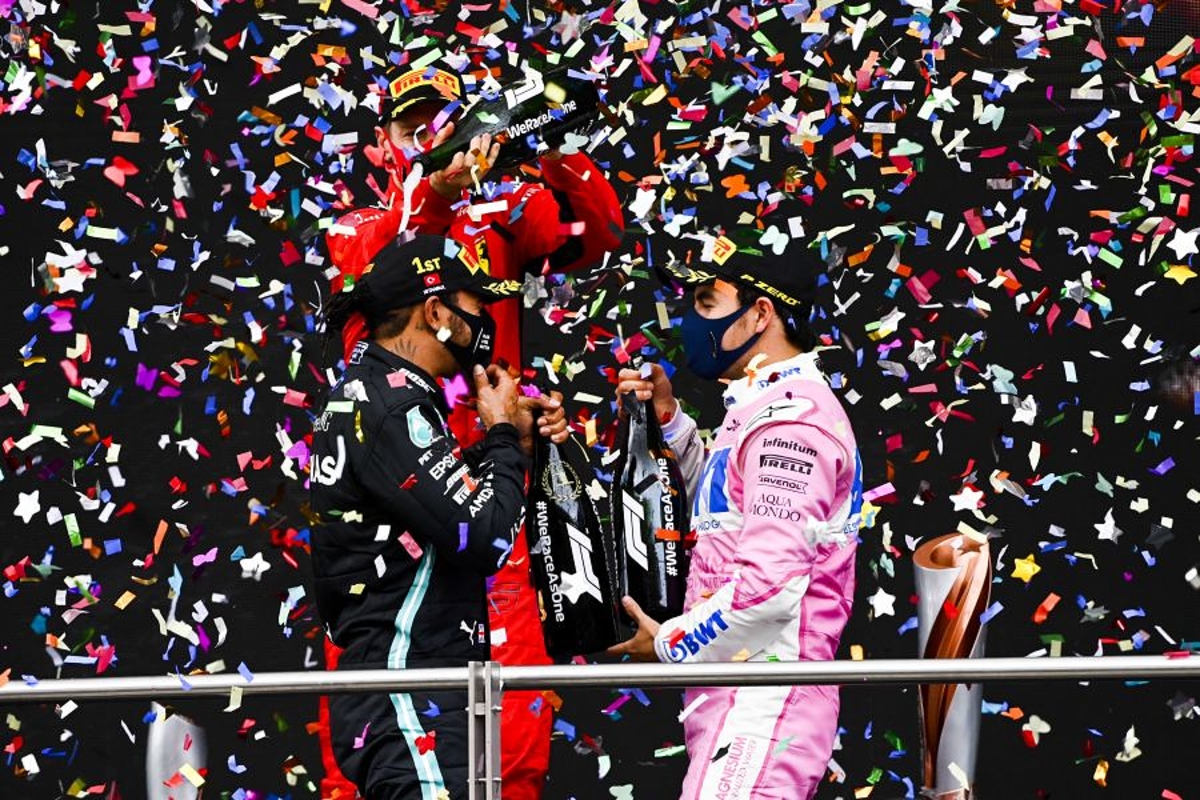 The Turkish Grand Prix was one of those bonkers Formula 1 weekends during which the drivers spent as much time sliding and spinning as they did racing.
But it also threw up a strange quirk that likely went unnoticed amidst all the hullabaloo surrounding Lewis Hamilton's record-equalling seventh world title success.
Quite remarkably, the trio that stood on the podium in Hamilton, Sergio Perez and Sebastian Vettel were the only drivers who contested the race when F1 last visited Istanbul Park in 2011. Coincidence? Perhaps.
This year has seen new tracks in Mugello and Portimão appear on a heavily revised calendar, as well as the soon-to-be-featured Bahrain outer circuit.
It has also provided for the surprise return of old favourites in the Nürburgring, Imola, and, of course, Istanbul Park.
At Imola, while only Kimi Raikkonen had previously raced in F1 at the circuit that had last appeared on the calendar in 2006, the Finn was on a sabbatical from the sport in 2010 and 2011 when it last raced in Turkey.
Ahead of the race, the usual questions were asked as to whether experience of the layout was important, especially with wet weather forecast to interrupt proceedings -although no-one could have predicted the added challenge the fresh asphalt would provide.
As it turned out, experience, and cool heads, paid off as it was Hamilton, Perez and Vettel spraying the champagne at the end of the day.
There are several arguments that could be levied against this, but none that really stick.
For example, in treacherous conditions such as those seen at the weekend, you could claim that a huge slice of luck was required to succeed.
While it is true the phrase 'to finish first, first you have to finish' never applies more than in such conditions, luck had little to do with the trio standing on the podium.
There are two key examples that prove this and number one is Max Verstappen's spin while attempting to pass Perez for what was second place at the time.
In this phase of the race, on lap 18, Verstappen had far more pace than any other driver. After initially falling behind leader Lance Stroll and Racing Point team-mate Perez, the Dutchman then eased his way up to the Mexican, and his ascension to second seemed inevitable.
Patience is a virtue and, perhaps in a rush to progress and hunt down race-leader Stroll, he attempted to follow within inches of Perez's Racing Point through the flat-out turn 11.
Following so close, the resulting spin was inevitable as Verstappen lost aerodynamic pressure and around he went, destroying his tyres in the process and requiring a costly second stop.
The second example came at the end of the race when Charles Leclerc attempted a last-ditch effort to elevate himself to second on the podium, with Perez again the opponent.
Downhill braking, a damp, greasy track and on intermediate tyres that more closely resembled slicks, was this a move that was ever going to work?
In his desire to claim an additional three points, Leclerc actually lost a position to Vettel and missed out on his third piece of silverware for the year.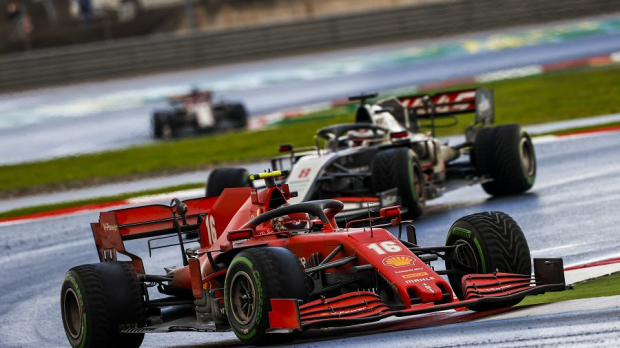 In fact, if you look through the order, aside from the top three, almost every driver was guilty of at least one error.
Another argument could be the best cars made their way on to the podium. While perhaps true of the Racing Point that had been strong all weekend, that was not the case of Mercedes or Ferrari.
Going into the race, Hamilton had been nowhere, remarkably cut adrift in qualifying on a wet track which has always been one of his strengths. After a handful of laps when the circuit was at its worst, he had drifted a pit stop off the lead.
As for Vettel, he has endured a torrid season. While the Scuderia had looked stronger than usual in Turkey, a podium was unlikely to have been a consideration prior to lights out with neither car starting inside the top 10.
If car performance had been the deciding factor, it would have been Red Bull joining Racing Point on the podium after Verstappen had topped every session ahead of qualifying.
Back down the order, Raikkonen demonstrated experience is not everything as in a difficult Alfa Romeo, he endured a torrid afternoon.
The trio who did end up on the podium certainly put career experience to good use to negotiate the remarkably difficult circumstances that prevailed.
Was the result just an interesting quirk? Yes, it likely was, but the fact Hamilton, Perez and Vettel failed to put a foot wrong most certainly was not.
Before you go...
Vettel warns FIA dangerous crane "mistake" has "zero tolerance"
Hamilton was "a rockstar" when he joined Mercedes - Bonnington