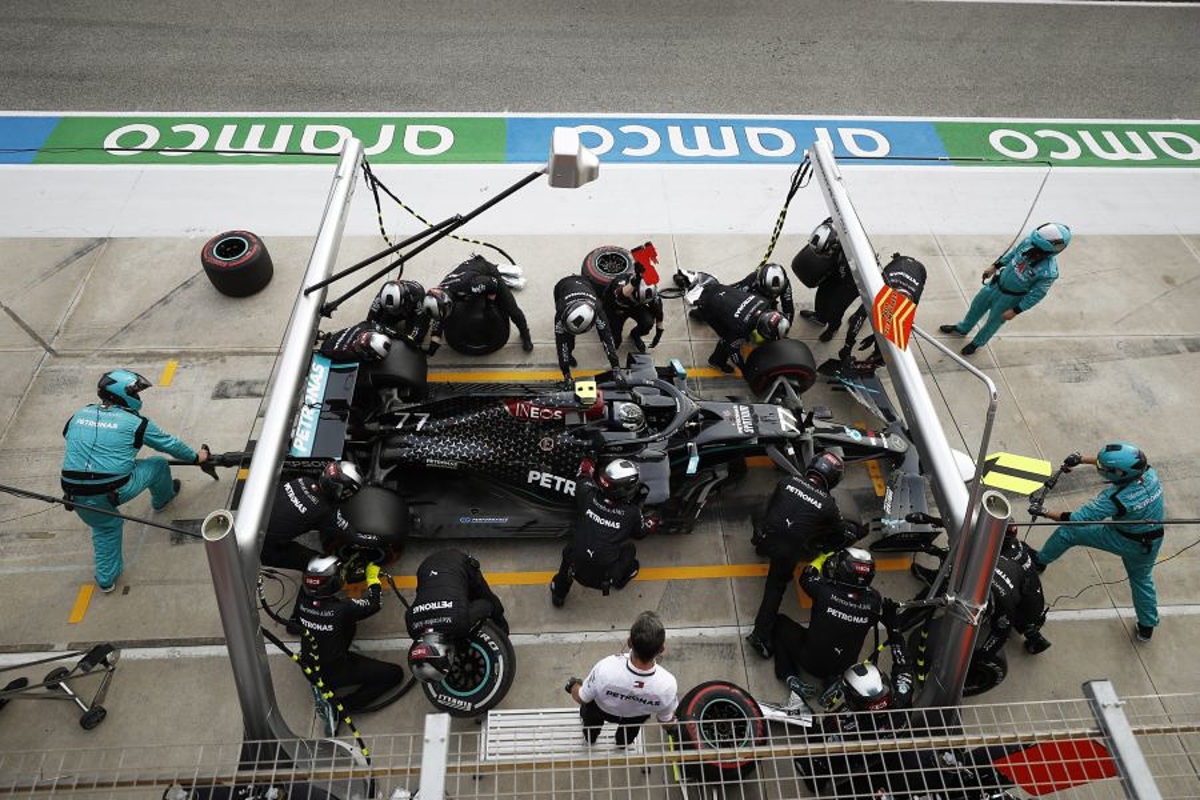 Why Mercedes didn't believe sensors warning of Bottas' Imola drop off
Why Mercedes didn't believe sensors warning of Bottas' Imola drop off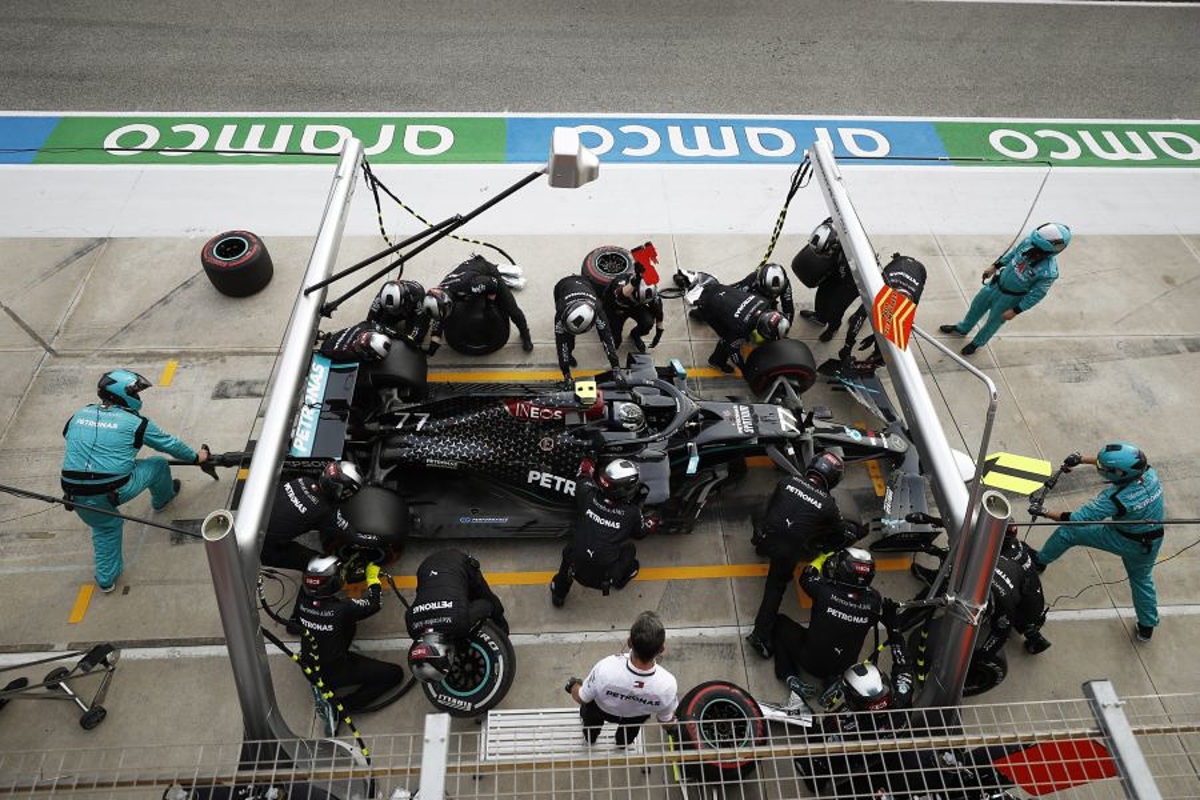 Mercedes trackside engineering director Andrew Shovlin has revealed the team was left doubting sensors warning of Valtteri Bottas' performance drop-off during the Emilia Romagna Grand Prix.
On the second lap of the race at Imola, race leader Bottas ran over a piece of stray front-wing endplate from Sebastian Vettel's SF1000 after the four-time F1 champion had made contact with Kevin Magnussen's Haas midway through the first lap.
While Bottas was initially able to hold off Max Verstappen until the first pitstop, the Finn then struggled in his second stint before Mercedes finally discovered the root cause of his lack of pace and removed the offending carbon fibre in the second stop.
On a day when Mercedes took another one-two to confirm its historic seventh straight constructors' title, Shovlin explained the team had initially struggled to understand the data coming from Bottas' wounded W11.
"We were having a conversation relatively early on in the race that we were seeing a big drop in performance," said Shovlin.
"But the issue is, the scale of the drop if you translate it to lap time, it was seven or eight-tenths of a second.
"We weren't really believing the sensors because we were looking at how Valtteri was not pushing particularly hard, able to do reasonable lap times, and when we needed to, he could build a bit of a gap.
"Early on we couldn't quite believe how big it was and we didn't know what it was. And I think because when you look at the size of the bit and the fact that it's red, you can't believe that we couldn't see it on the cameras."
We think this might belong to you @ScuderiaFerrari 😅

Here's the piece of debris we just removed from VB's car👇 pic.twitter.com/C4GrYR7ohn

— Mercedes-AMG F1 (@MercedesAMGF1) November 1, 2020
Shovlin added: "It was lodged in where it was the black area that was visible and because the whole car's black there, we couldn't see that."
Bottas confirmed after the race he consciously ran straight over the debris to avoid an instant puncture, as Max Verstappen suffered later in the race that cost the Red Bull driver second place.
Shovlin backed Bottas' decision, explaining it was misfortune the debris became wedged in the car, effectively costing him the race win.
"It's unlucky for him and he definitely made the right decision to go straight over it because taking that onto a tyre would very likely have caused an instant puncture," added Shovlin.
"So that was a good call but through no fault of his own, it basically held him back for the whole afternoon."
Before you go...
Vettel unnerved by "dangerous" marshal incident at Imola
Ricciardo fighting for F1 title if he drove for Mercedes - Brawn