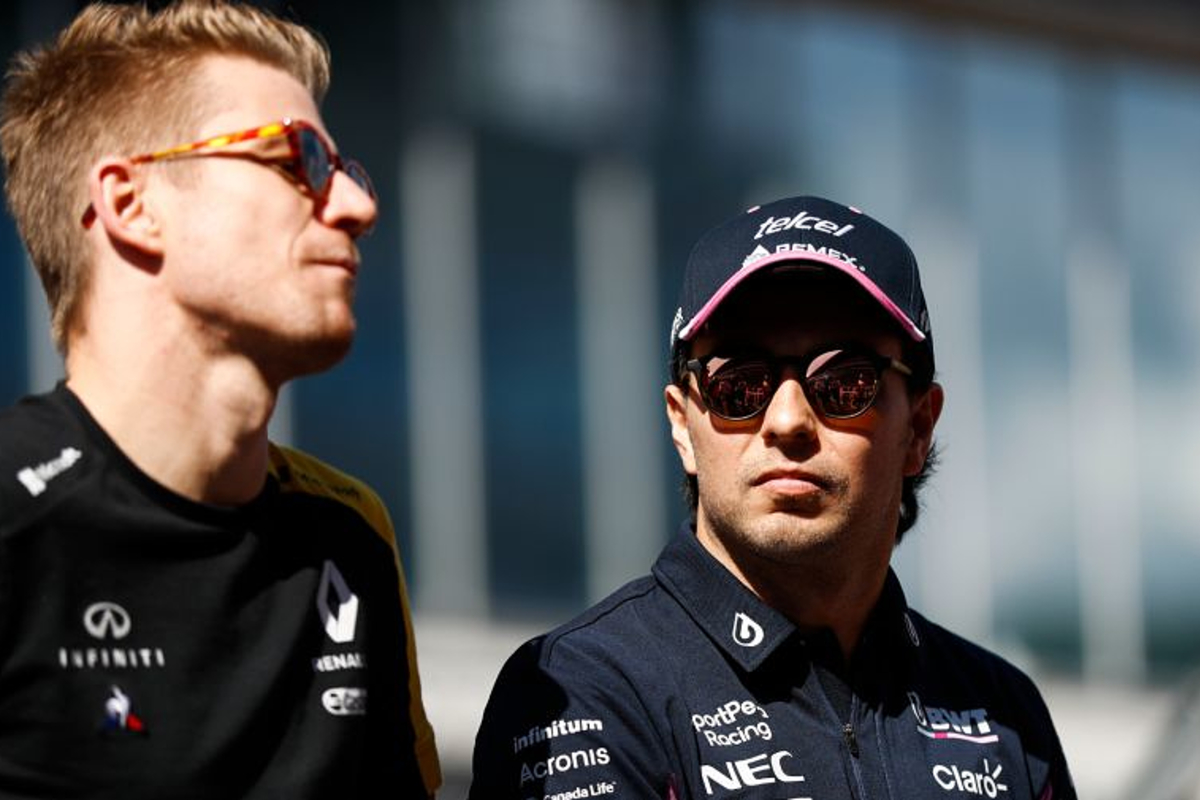 Perez vs Hülkenberg: Who should Red Bull pick for 2021?
Perez vs Hülkenberg: Who should Red Bull pick for 2021?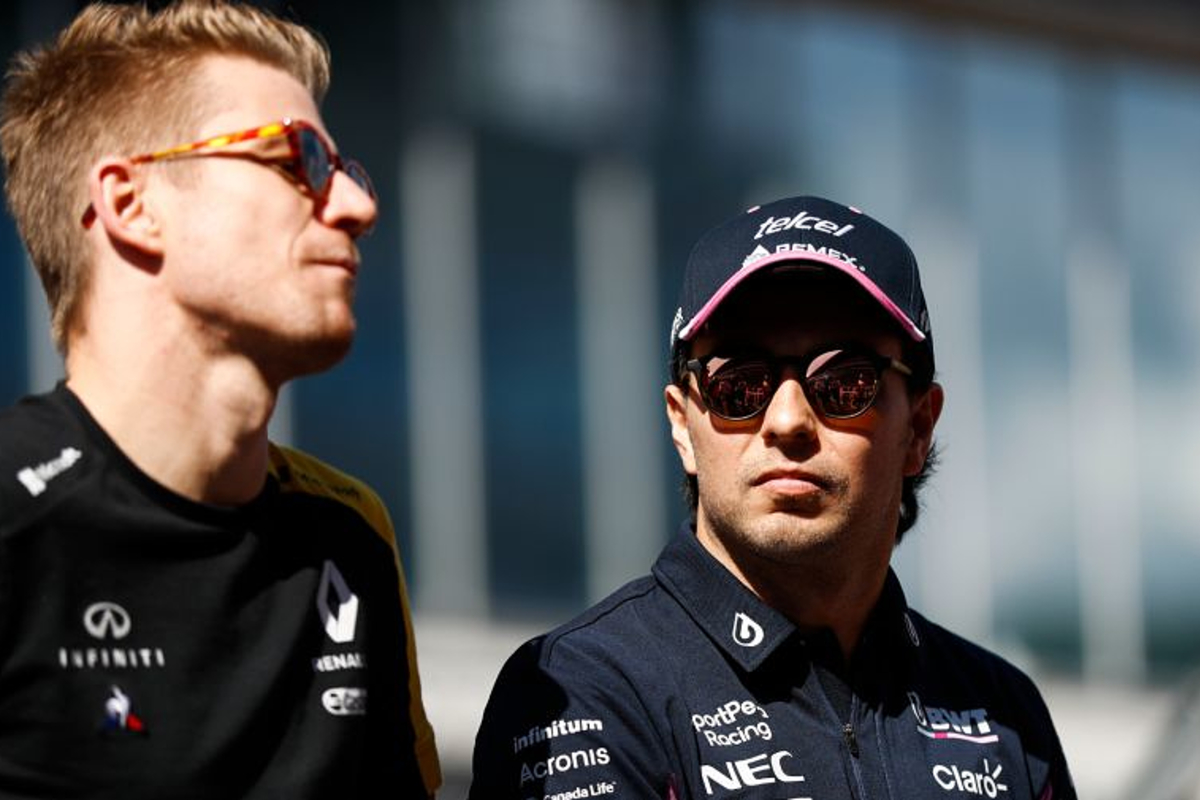 Red Bull motorsport advisor Dr Helmut Marko has sent the Formula 1 rumour mill into a frenzy by confirming the team is keeping an eye on both Sergio Perez and Nico Hülkenberg ahead of 2021.
It has again led to doubts over Alex Albon, who has struggled with the RB16 this season, primarily in qualifying. That has left him unable to mix it with team-mate Max Verstappen at the front in races.
With Perez fifth in the standings and Hülkenberg only seven points shy of Sebastian Vettel's total, despite only competing in two races compared to his compatriot's 11, it has left many bewildered as to why neither has a race seat for 2021?
Working on the basis Red Bull drop Albon, GPFans has decided to pit Perez and Hülkenberg against each other on four criteria: racecraft, tactical awareness, qualifying and wet weather ability to see who should be on the grid next season.
Racecraft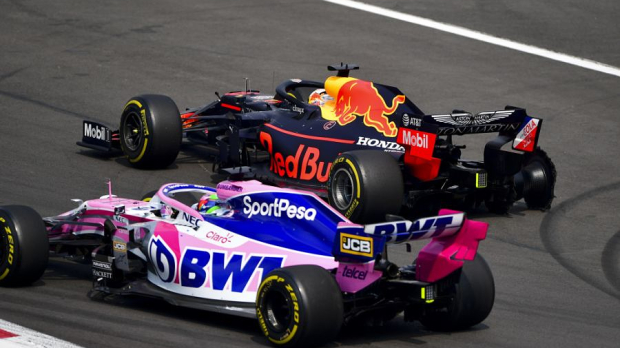 Sergio Perez - 7/10
Sometimes, Perez's wheel-to-wheel exploits can be forgotten due to his constant ability to coax life and performance from his tyres. Don't let that be a mask of his abilities though, as evidenced by this season's Styrian Grand Prix.
After starting 17th, the Mexican cut his way through the field to eventually finish sixth, the highlight being a move around the outside of Carlos Sainz at the left-hander of Lauda.
He should have finished fourth, had it not been for a tangle with Albon which left him with a damaged front wing. Elsewhere, he always produces a tough but fair defence, as seen with Pierre Gasly at Spa when the AlphaTauri went for a move into Eau Rouge.
Perez's downfall is his tally of incidents in close-contact racing, especially with team-mates, such as the four occasions he left no room for Esteban Ocon across the two seasons the duo raced together. Three of those resulted in at least one of them retiring, which may put Red Bull off.
Nico Hülkenberg - 5/10
Hülkenberg at the Nurburgring was the 33-year-old at his best. Cool, calculated and precise. There was nothing flashy about what he did, nothing that catches the eye. He just pulled off the high-percentage manoeuvres when required and kept his car safe.
The problem is, for someone yet to stand on an F1 podium, it is not like he has never had the chance. Plenty of times he should have tasted champagne, only to lack a ruthless cutting edge possessed by others seemingly less talented.
Then there is Brazil 2012, a race he should have won but which ended with a clumsy error in close-contact racing which wiped Lewis Hamilton out of the race.
Tactical awareness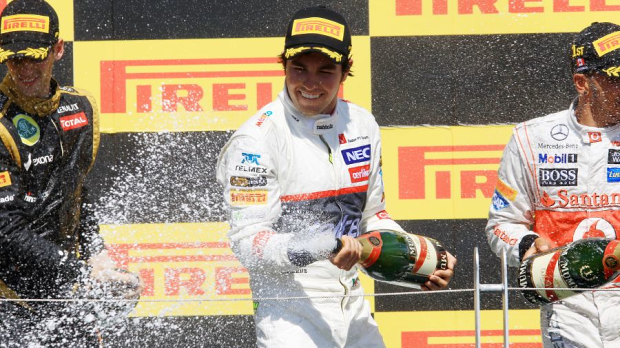 Sergio Perez - 8/10
The tyre maestro. If you wanted a tutorial as to how Pirelli's rubber works, you would pay a lot of money to have a one-on-one with Perez.
His podiums at Canada and Monza with Sauber in 2012 underlined his talent in this area. Ever since the tyres with a 'cliff' were brought in, the Mexican has been able to utilise his driving style and car set-up to push himself up the order with strategy.
Another critical trait is his ability to recognise where and when not to fight for a position. He is always thinking 10, 20 laps ahead before engaging top gear in the latter stages.
His only tactical shortcoming is lacking the stature to tell his team if he needs or wants to pit to cover off other drivers. Too many times he has lost positions due to a failure to react in time to an undercut attempt by a rival.
Nico Hülkenberg - 7/10
Nothing spectacular jumps out when you think of the times Hülkenberg has performed a tactical masterstroke. However, on the flip side, he hasn't done anything particularly bad either.
Hülkenberg is just a sensible driver which, in all honesty, probably counts for him in some ways and against him in others. You know what you get with him. You know he understands the tyres and how to set up a car.
In fact, his engineering brain is his most impressive trait. Such is his level of input, Racing Point revealed after the Eifel Grand Prix that the developments made to the RP20 were as a direct consequence of his feedback during the Silverstone double-header.
Add to that his performance to go over half the race on softs at the Nürburgring and all of a sudden the prospect of giving him a full-time seat seems tantalising.
Qualifying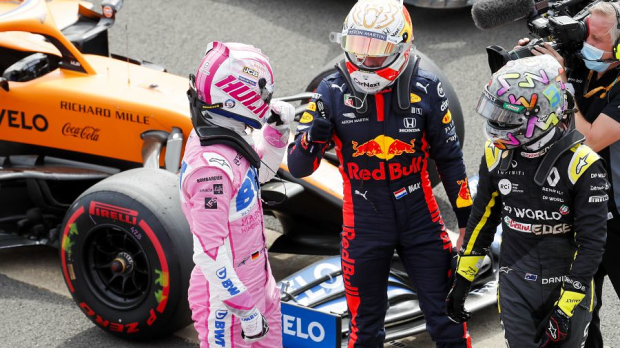 Sergio Perez - 6/10
Two points here. Memory doesn't serve to pick a moment Perez has extracted the absolute maximum from his machine on a Saturday afternoon. It doesn't necessarily mean he does badly, rather he maybe leaves a tenth-or-two on the table.
On the other hand, he has comfortably beatenLance Stroll in qualifying this season so far, leading their head-to-head 6-2. It isn't as though Stroll has been slow either.
Perez was, however, slower than Esteban Ocon over the course of the 2018 season before the Frenchman was dropped in favour of Stroll. You wonder what results Perez could achieve if his consistency over one-lap improved.
Nico Hülkenberg - 8/10
This is where Hülkenberg comes into his own. His one-shot pace is up there with the best. A pole position for an under-par Williams a decade ago at Interlagos welcomed a fresher-looking Hülkenberg to worldwide recognition.
Nobody can baulk at the job he has done this season in his stand-in races either. Third in qualifying for the 70th Anniversary Grand Prix was awe-inspiring, as was being only half-a-second off the pace of the final qualifier for Q2 after only four laps at the weekend. We have seen bigger gaps in F1 than that from full-time entries.
And let's not forget that even though he lost the qualifying head-to-head battle with Daniel Ricciardo in 2019 14-7, he was only seven-hundredths away from the Australian on average.
A fast Saturday always helps your chances on a Sunday.
Wet weather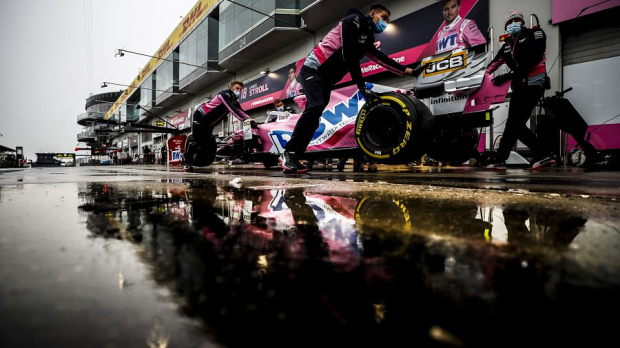 Sergio Perez - 7/10
Perez, with his calm, smooth motion behind the steering wheel, has tended to excel in wet conditions in the past. He almost won the Malaysian Grand Prix in 2012 in changeable conditions, only for the smallest of mistakes to halt his progress in the Sauber.
In recent times, it seems the Racing Point is susceptible to balance problems in the wet, with Styrian Grand Prix qualifying a strong advocate of that point.
Nico Hülkenberg - 6/10
Going back to his pole lap in Brazil, it was superb, one of the best of the decade. The reason? Slicks on a damp track. It wasn't luck, far from it. Plenty of other drivers in better cars had the chance to usurp Hülkenberg, but he simply drove the best lap of anyone in those conditions.
And yet his failure to keep the car on the road during the German Grand Prix in 2019 - another classic opportunity to end that podium drought - proved that blinding speed isn't the only talent you need to be a top-level driver. In changeable conditions, he is exceptional, but in the wet, he doesn't quite possess the finesse of others to succeed.
Totals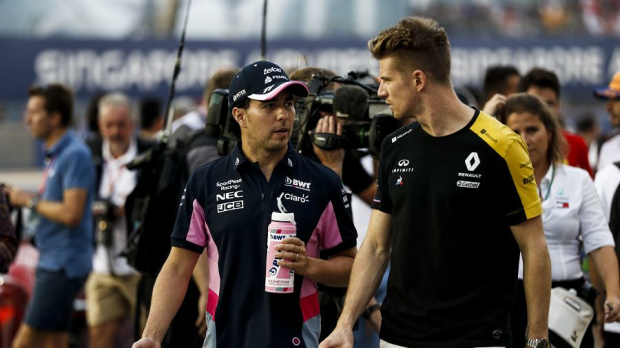 Sergio Perez - 28
Nico Hülkenberg - 26
So who gets a seat?
For now, you feel Perez would be the obvious choice. He is more of an all-rounder than Hülkenberg to start with and has obviously not been out of the car for a year, despite the German's performances with Racing Point this season.
Add to that his proven track record of collecting strong points, with eight podiums comfortably trumping Hülkenberg's best finish of fourth - achieved just the three times, and then there is the fact Perez makes fewer mistakes than the German.
Of course, Hülkenberg has his merits. Racing Point took his advice on board as a stand-in driver - what does that say about Perez?
He was also reportedly contacted by Red Bull ahead of the weekend as a possible reserve for Albon after initially returning an inconclusive Covid-19 test.
Albon's seat at Red Bull is looking precarious after two poor weekends. The ball is still in his court, but if the seat becomes available, and Christian Horner, Dietrich Mateschitz and Marko don't fancy a recall for Pierre Gasly or Daniil Kvyat, then surely Perez is the choice over Hülkenberg.
Before you go...
Alonso senses Renault "potential" after Barcelona test
Bottas retirement made Hamilton's record bid "straightforward" - Mercedes