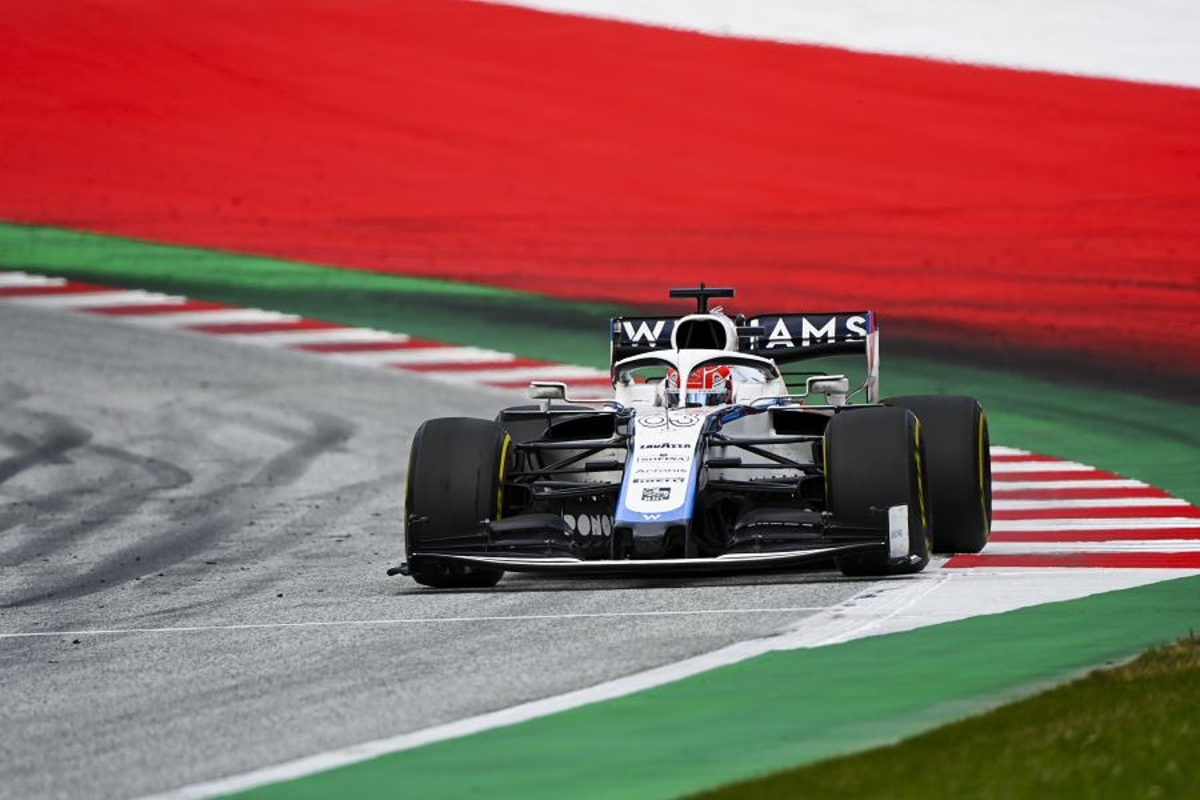 Williams "surprise" Russell's gravel trip "wasn't a lap-ruining mistake"
Williams "surprise" Russell's gravel trip "wasn't a lap-ruining mistake"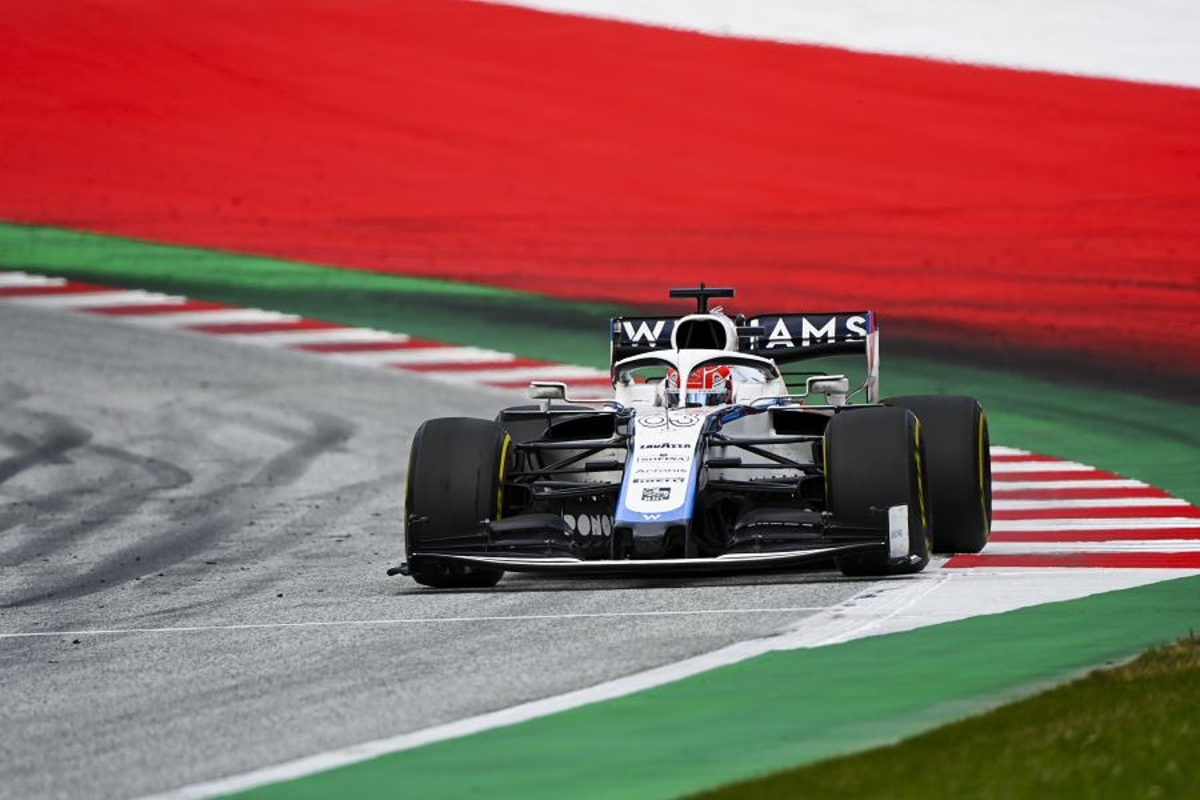 George Russell left all at Williams surprised his trip across the Mugello gravel during qualifying for the Tuscan Grand Prix did not prove more costly.
Head of vehicle performance Dave Robson believes Russell could have reached Q2 but for his error, in tandem with Lewis Hamilton slowing him down in the final corner.
Emerging out of turn seven, Russell briefly ran across the gravel, but in keeping his foot planted, he impressively managed to continue.
Although Russell's lap at the time was enough to see him move out of the bottom five, he was eventually demoted to 18th on the grid, missing out on a Q2 spot by 0.160secs behind Ferrari's Sebastian Vettel.
"It was a surprise it wasn't a lap-ruining mistake," assessed Robson of Russell's gravel escape.
"I have to say, the fact that he actually kept on - and I think he lost a tenth, maybe a tenth-and-a-half - the fact that the car and the tyres were happy to still complete the rest of the lap was actually pretty impressive and a bit surprising."
Robson added what unfolded was "a bit frustrating" given "the time he lost there", adding: "I think probably he lost a little bit of time with Lewis in the last corner as well, which is a bit frustrating I think. He could've gone through. Yeah, annoying."
Robson has confirmed that "the big bang" of the incident had caused slight damage to the FW43, albeit "nothing too concerning".
A disappointing day for Russell had been sparked in final practice by what Russell thought was the brake-by-wire system that confined him to the garage for all but one installation lap.
It was the second brake issue in a week for Russell after what he experienced in last week's Italian Grand Prix.
Explaining both issues, that were "completely different situations", Robson said: "Last week was merely an electrical sensor, so it wasn't actually a failure, it went into a fail-safe mode.
"Not sure what was going on because actually the system behaved very well. We brought the car back, plugged in and sorted out the sensor and then we were back on our way. Same today.
"Again, completely unrelated to the BBW. It gave George the same kind of feeling he had experienced when it went into the fail-safe mode last week, which is why he said BBW on the radio.
"But in reality, it was a loss of brake hydraulic pressure on the rear calliper."
Before you go...
Gasly laments lack of battery power after being dumped out in Q1