Is this Michael Schumacher's best-ever F1 drive?
Is this Michael Schumacher's best-ever F1 drive?
From a career with 91 Formula 1 grand prix wins, Michael Schumacher has plenty of brilliant moments in his highlights reel, but these examples are the victories that we consider to be a cut above the rest.
In compiling this list, one thing became evident more than ever; the prowess of Schumacher, above all others, in mixed conditions.
5. 2000 Italian Grand Prix
The race that the media claimed proved Schumacher to be human after all. A solid yet straightforward drive from the German saw him collect his second Italian Grand Prix winners trophy for Ferrari but, in the post-race press conference, Schumacher broke down in tears, for this was the race where he equalled Ayrton Senna's win total.
Schumacher would go on to win another 50 grands prix, but equalling the Brazilian's total of 41 wins was enough to send the Ferrari man over the edge.
"I have no vocabulary to express my feelings except that I am happy and exhausted," said Schumacher. "41 wins means a lot to me but there are times when I cannot answer all your questions. This was a very emotional win, even more so than in 1998."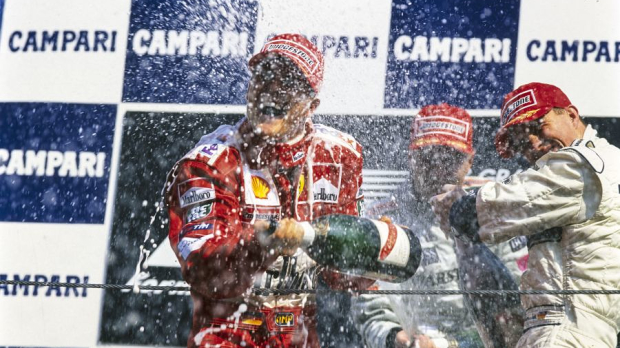 4. 1992 Belgian Grand Prix
Every journey has a beginning and, one year after making his Formula 1 debut with Jordan, Schumacher returned to Spa Francorchamps to take his first grand prix victory.
Running in third during the damp early stages of the race, a small mistake dropped Schumacher behind his teammate and, not wanting to run on dirty tyres, he made the bold decision to pit for slicks.
The move paid off better than could have been imagined as he leapfrogged the leaders and notched the first of his 91 wins.
3. 1995 Belgian Grand Prix
Another demonstration of his wet-dry mastery, Schumacher recovered from a 16th place starting position to win the race by over 20 seconds from Damon Hill.
Electing not to pit for wet tyres during a brief shower, Schumacher slipped around on slicks but was able to keep just enough heat in the rubber to keep them inside of the working window.
Hill and many other drivers were forced to pit again to return to slicks, but by that point, Schumacher was out of sight.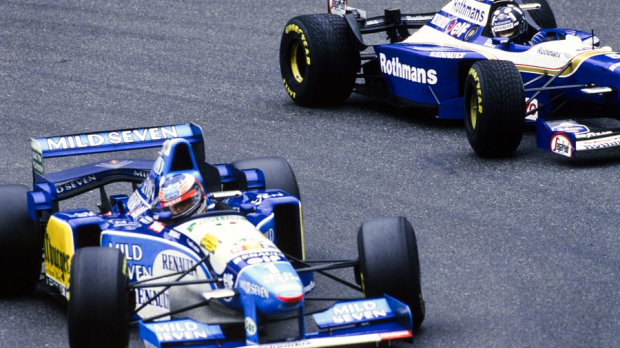 2. 1998 Hungarian Grand Prix
Schumacher and Ross Brawn were a lethal combination, and it arguably got no better than at the 1998 Hungarian Grand Prix.
Needing to win to realistically keep his championship challenge alive, Brawn took Schumacher out of Mika Hakkinen's dirty air, switching him onto a three-stop strategy. Qualifying laps were needed for the remainder of the race and that is exactly what Schumacher delivered.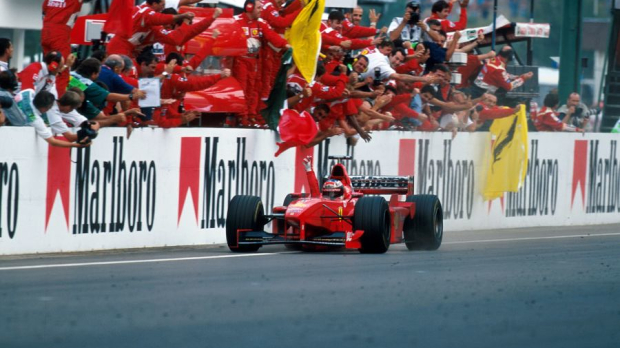 1. 1996 Spanish Grand Prix
Comfortably the greatest drive of Michael Schumacher's career and the first of his successful spell with Ferrari. In the wet, Schumacher delivered a complete masterclass of wet weather driving, winning the race by 45 seconds from Jean Alesi.
There were only six classified finishers but the German was simply untouchable and his first win for Ferrari was arguably never bettered.