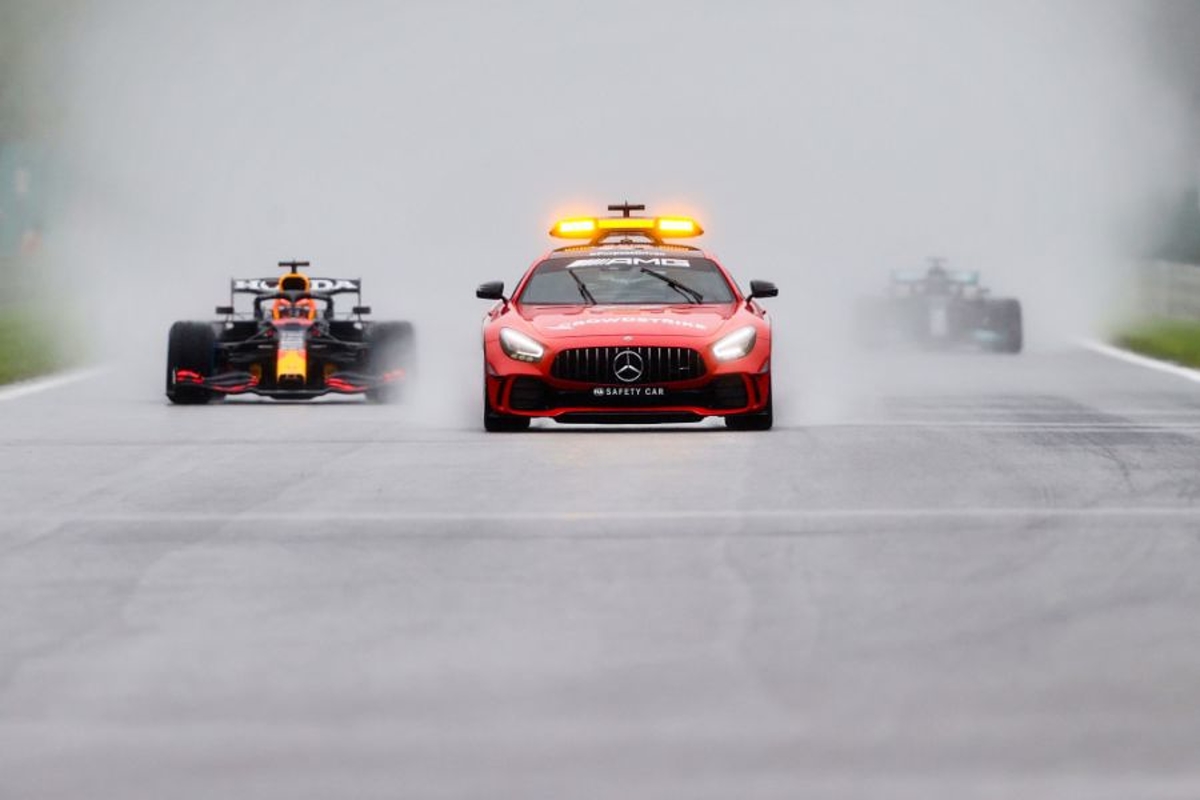 Mercedes and McLaren aiming to REVOLUTIONISE wet-weather driving
Mercedes and McLaren aiming to REVOLUTIONISE wet-weather driving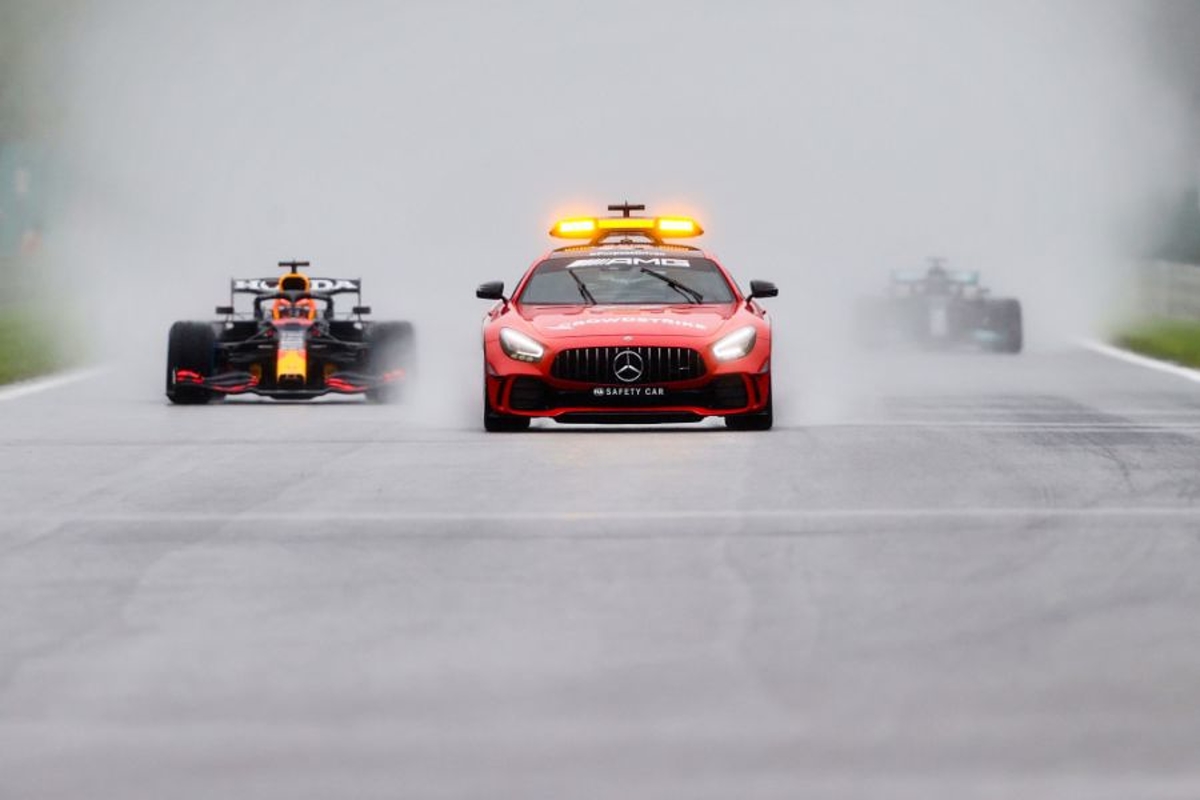 Mercedes and McLaren are set to test a new wheel arch component at Silverstone in the upcoming weeks which would dramatically decrease the amount of spray from a wet track surface.
The new parts could have a huge effect on wet-weather driving with the spray kicked up proving to be one of the biggest obstacles to safety.
The idea for the part was conceived at a meeting of the World Motor Sport Council last November as they discussed how to try and tackle extreme weather conditions.
Mercedes and McLaren will undertake the test on July 13 on Silverstone's National circuit which will be artificially soaked prior to the cars heading out on track.
Tests will be filmed and then evaluated by the authorities to determine how an F1 car creates spray and whether the wheel arches will have the necessary effect.
The 2021 Belgian Grand Prix, in which no racing laps were completed due to horrific wet conditions, led to a change in thinking and now there is hope these new parts will have the requisite impact.
READ MORE: Verstappen credits father Jos for wet racing tips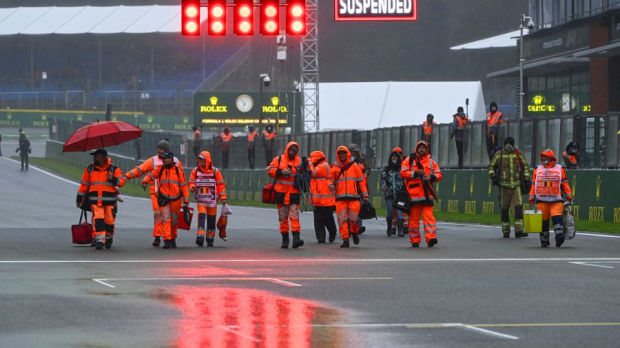 "Driver feedback has suggested that there has been reduced visibility in extremely wet conditions with this latest generation of cars, which is a key determinant on starting, or needing to suspend sessions," said the FIA following the meeting last November.
"Therefore, the FIA commenced a study to define a package of parts aiming to suppress the spray generated when running in wet conditions."
The FIA's single-seater director Nikolas Tombazis said in December that he does not want to see the new arches used in any wet condition and stresses they should only be reserved for the wettest weather.
"We only think it's going to be something that gets used on a couple of occasions a year, maybe three, that sort of thing," he outlined.
"We don't want it to be that every time there's a drop of rain, then suddenly you have to fit these things."
READ MORE: F1 Team Principals: Who are the men in charge in 2023?