Ferrari reveal Leclerc meeting after 'beyond the limit' MISTAKES
Ferrari reveal Leclerc meeting after 'beyond the limit' MISTAKES
Ferrari boss Fred Vasseur has revealed that he held a meeting with Charles Leclerc over his 'mistakes' at the beginning of season, while insisting that contract talks with the Monegasque driver are still set to take place.
Leclerc has struggled to keep pace with Ferrari team-mate Carlos Sainz, as he finds himself 14 points behind the Spaniard in the driver standings.
The 25-year-old has only claimed one podium this year, coming in Azerbaijan back in April. Since then, Leclerc is yet to feature in the top three.
READ MORE: Schumacher claims Leclerc can make 'logical' shock move to Ferrari rivals
And now Vasseur has revealed that it is certain errors that Leclerc has made – including crashing in qualifying for the Miami Grand Prix – that led to a meeting between the parties earlier this season.
Vasseur: 'Leclerc can make mistakes'
He told Corriere della Sera: "Charles, on the other hand, is capable of doing magic in qualifying, of going further. But he sometimes goes beyond the limit, always seeking the maximum even when the car cannot give it.
"He always wants to win, so he can make mistakes like at the beginning of the season. We talked about it together."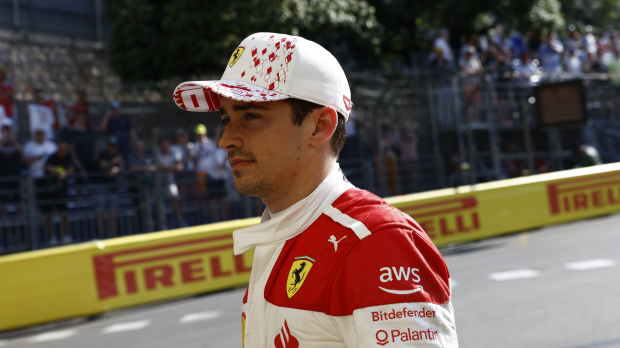 However, Vasseur went on to insist that Ferrari still see Leclerc as a vital part of the team's future, as he admitted that contract talks would take place shortly.
He added: "There's 18 months left until the deadline, so is Charles. At this moment, introducing the renewal topic would be a distraction, I told their managers a couple of weeks ago.
"The priority is for the drivers to work together to develop the car. Then during the summer, or after, we'll start talking about it."
READ MORE: Jean Todt: Ferrari great and partner of Michelle Yeoh