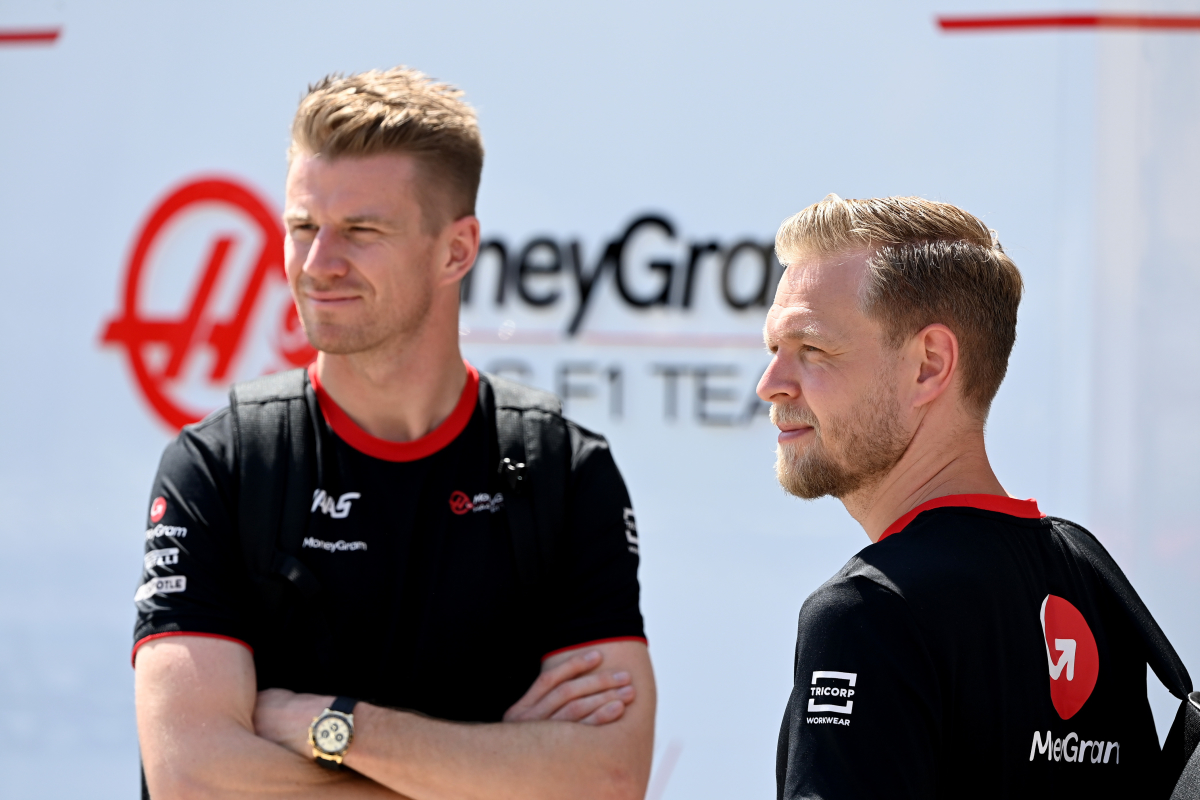 Hulkenberg and Magnussen aim CHEEKY jibe at EA over Haas F1 23 ratings
Hulkenberg and Magnussen aim CHEEKY jibe at EA over Haas F1 23 ratings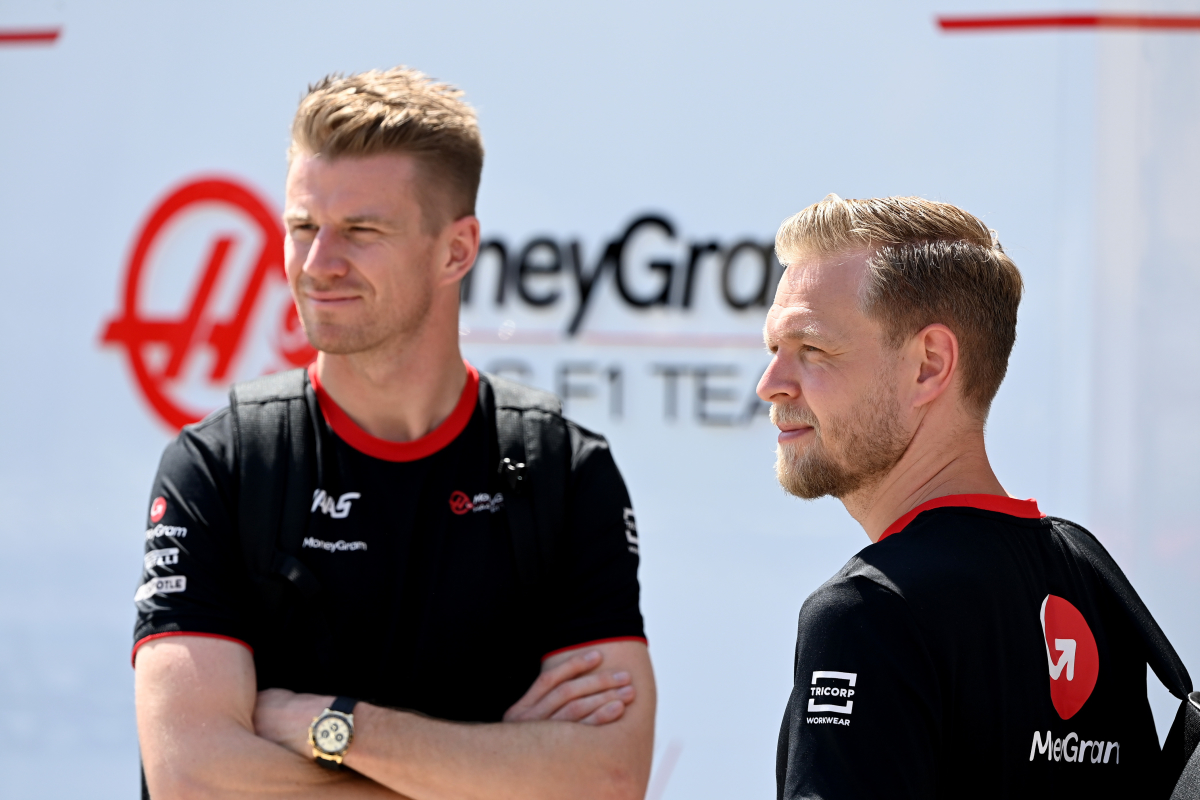 Haas team-mates Nico Hulkenberg and Kevin Magnussen saw the funny side of things as they revealed their official ratings for EA's F1 23 video game, as the pair laughed and joked in a light-hearted social media post.
Every year, drivers are given ratings out of 100 based on four categories: experience, racecraft, awareness and pace. An overall rating is then taken based off the four scores.
Experience looks at the number of a race starts as driver has over the course of their career, while racecraft focuses more on a driver's ability to fight their way through the pack and finish higher than their original starting position.
READ MORE: Mercedes star Russell offered SENSATIONAL F1 'swap deal'
A high awareness rating will be rewarded to those who can keep themselves out of the stewards' room. Lastly, pace reflects qualifying and race lap times, with team-mates being faster than one another also taken into consideration.
In a video posted on F1's Instagram account, Magnussen and Hulkenberg were asked to guess the rating of each other before revealing what they actually scored.
The pair had mixed feelings of their ratings, with Magnussen quipping "they're good to me these EA guys" after finding out his scores.
Hulkenberg meanwhile was a touch more cynical, remarking: "It must be real, it must be true when it says it here right?"
It is no surprise that Hulkenberg was slightly more annoyed – albeit somewhat tongue-in-cheek – as his overall rating was just one point lower than that of his Haas team-mate.
Kevin Magnussen's F1 23 Ratings Overall: 81 Experience: 81 Racecraft: 79 Awareness: 85 Pace: 82
Nico Hulkenberg's F1 23 Ratings Overall: 80 Experience: 86 Racecraft: 79 Awareness: 81 Pace: 80
Full list of F1 23 Overall Driver Ratings: Max Verstappen – 94 Lewis Hamilton – 92 Fernando Alonso – 92 Charles Leclerc – 89 Sergio Perez – 89 Lando Norris – 89 Carlos Sainz – 88 George Russell – 88 Valtteri Bottas – 87 Esteban Ocon – 86 Pierre Gasly – 85 Lance Stroll – 84 Alexander Albon – 83 Yuki Tsunoda – 83 Kevin Magnussen – 81 Nico Hulkenberg – 80 Zhou Guanyu – 78 Oscar Piastri – 74 Logan Sargeant – 71 Nyck de Vries – 71
READ MORE: Verstappen set to BREAK 11-YEAR Red Bull record and also eclipse likes of Raikkonen and Prost