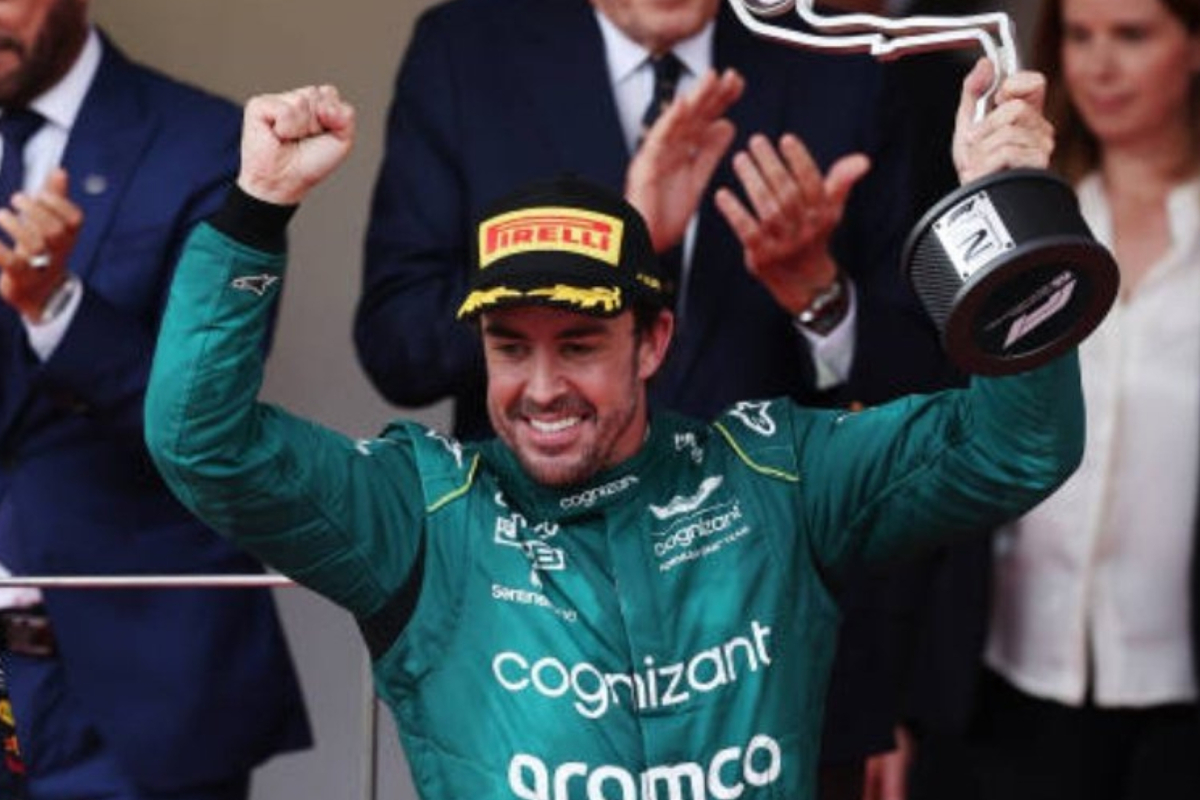 Alonso admits SHOCK before controversial pit-stop after losing Monaco win to Verstappen
Alonso admits SHOCK before controversial pit-stop after losing Monaco win to Verstappen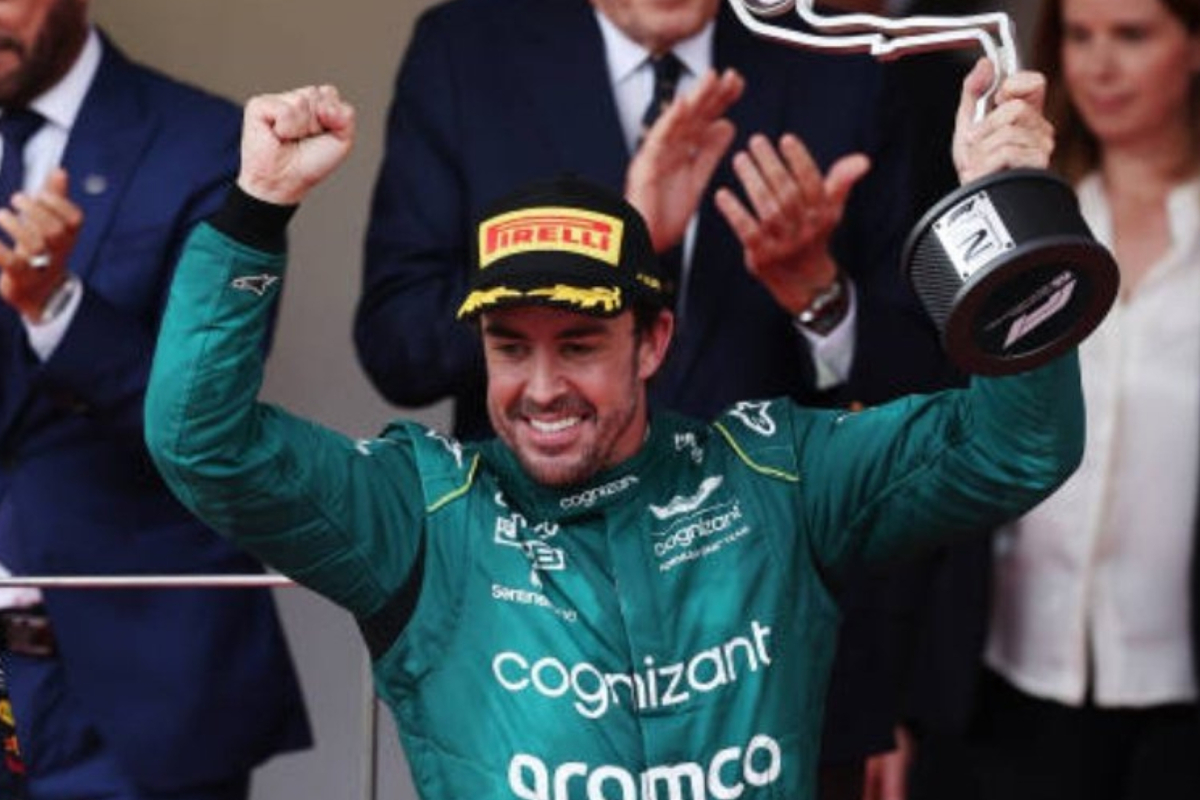 Fernando Alonso has admitted that Max Verstappen 'deserved the victory' at the Monaco Grand Prix after a risky tyre choice led the Spaniard to come in second to the Red Bull driver.
Alonso maintained second place throughout a tricky and slippery race, but could have edged closer to the Dutchman had Aston Martin taken a different tyre strategy.
As it began to rain around lap 51, many drivers had incidents and chaos reigned for much of the race. George Russell and Sergio Perez almost had. dangerous collision, while Lance Stroll's race ended when he slid off track and lost his front wing.
Despite the drizzle, he two-time world champion was changed onto medium tyres, as most of his competitors opted for grippier intermediates.
The Aston Martin soon had to head back into the pits to opt for the intermediate tyres, losing valuable time and widening the gap to the leading Red Bull.
After the race, Alonso told Sky Sports: "I mean, it was not (an) easy race especially when the rain came. It was very difficult to put temperature on the intermediate tyres.
"Turn five especially, and seven – they were very risky. At the end, we secure second place."
Alonso: We didn't expect that much rain
He explained that the team's 'aggressive' tyre strategy made sense at the time as only a couple of turns on the track were feeling slippery, but that soon changed to heavier rain, defying Aston Martin's expectations.
He added: "We try to be aggressive on the strategy, choosing the opposite tyre of Max at the start. He was just too fast for us today and he deserved the victory.
"I don't know because when I stopped, it was just raining in turn five and seven. The rest of the track was completely dry. So, if you stop in P2 and you put intermediates just for two corners, then you never know.
"I think the forecast we had was just a small shower and a few drops of rain. We didn't expect the amount of rain that came.
READ MORE: Rain causes CHAOS in Monaco as Verstappen hits barrier and Sainz spins off amid CRASHES galore