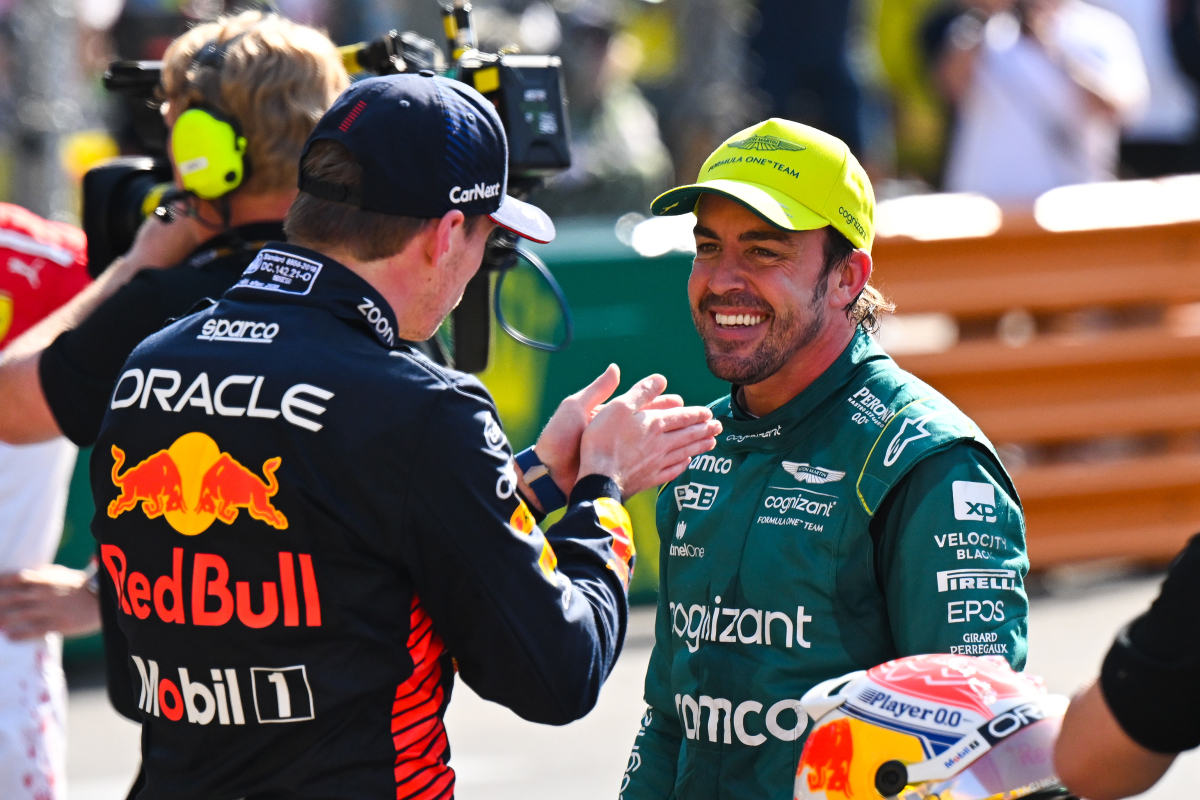 F1 2023 Monaco Grand Prix starting grid with penalties applied
F1 2023 Monaco Grand Prix starting grid with penalties applied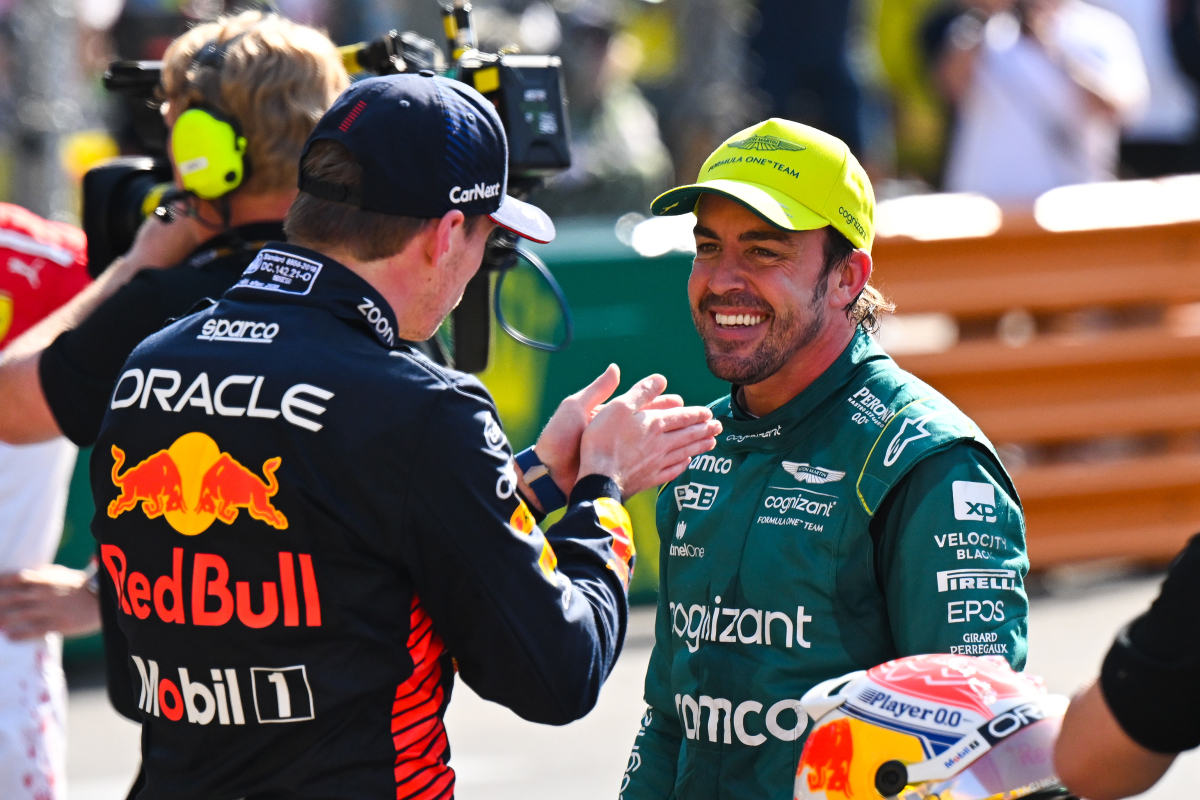 Max Verstappen will line up in the most important pole position of the year ahead of the Monaco Grand Prix where overtaking is supremely difficult.
The Dutchman narrowly saw off a challenge from Aston Martin's Fernando Alonso following a thrilling qualifying session on Saturday, with the Spaniard alongside him on the front row.
Charles Leclerc had rounded off the top three for Ferrari after also putting in a superb lap, but the Monegasque star has now been demoted three places to sixth for holding up McLaren's Lando Norris during the shootout.
That instead moves up Esteban Ocon into third for Alpine who has enjoyed his best qualifying performance of the season so far.
Lewis Hamilton starts from sixth on the grid in the new upgraded version of his Mercedes which has so far this weekend not shown obvious signs of trimming the gap to the rapid Red Bulls.
Carlos Sainz in the sister Ferrari lines up fifth, while Hamilton's team-mate George Russell is eighth.
Verstappen's main championship rival Sergio Perez endured a hugely contrasting fortune to his team-mate, with his crash in the first qualifying session putting him at the very back of the grid.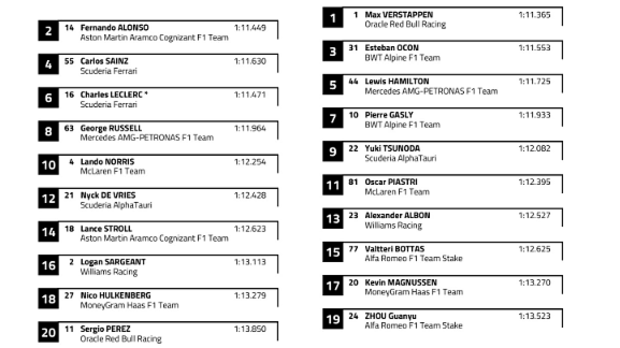 READ MORE: F1 Driver Salaries: How much do Hamilton, Verstappen and co earn?