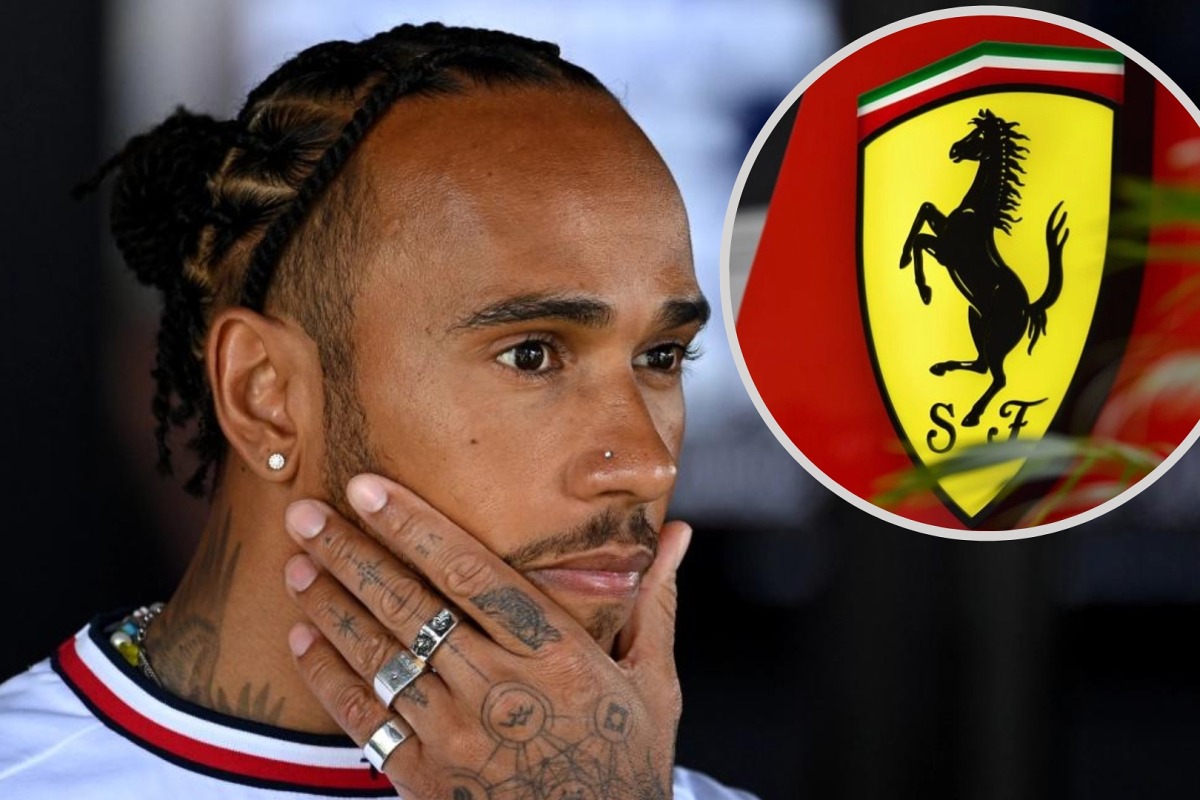 Lewis Hamilton to Ferrari – Who will COMPROMISE first to make deal happen?
Lewis Hamilton to Ferrari – Who will COMPROMISE first to make deal happen?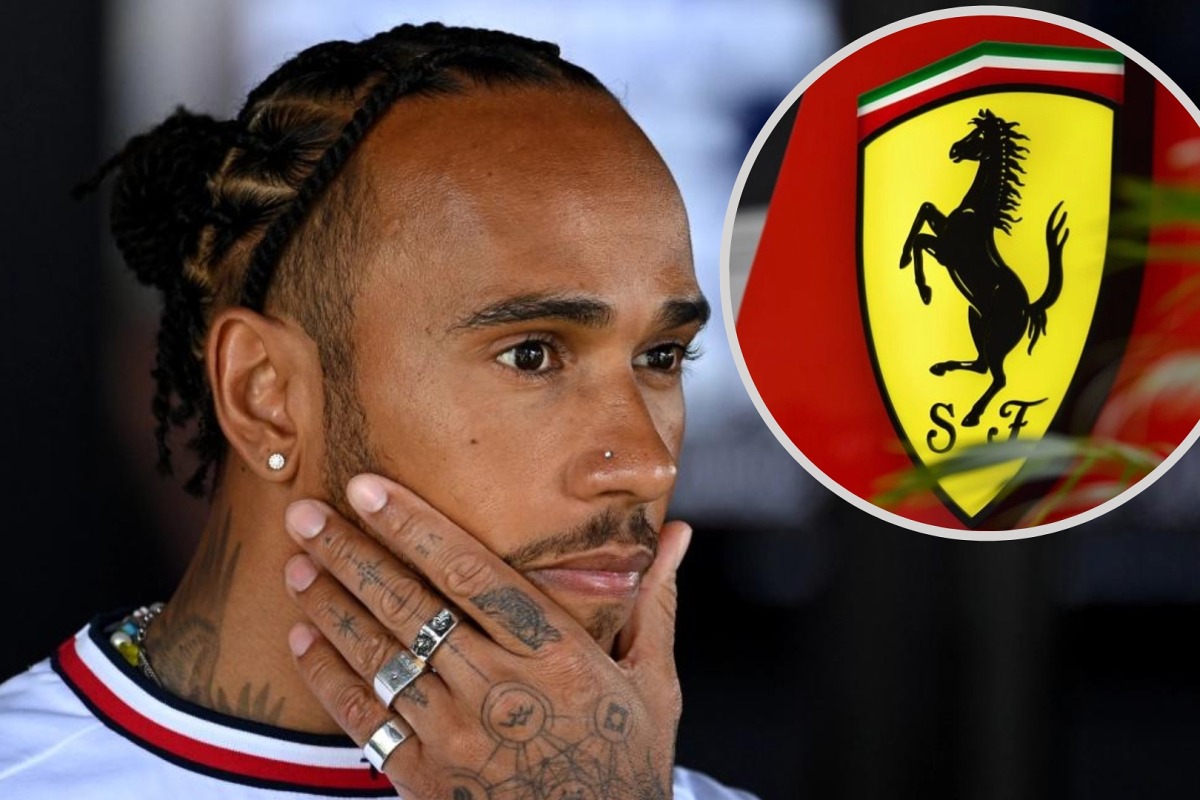 Lewis Hamilton has been linked with a £40 million move to Ferrari in the past few days, but there are certain fundamental differences between the two parties that will have to be resolved if a deal was to happen.
The 38-year-old is at a crossroads in his F1 career as he continues through the final year of his three-year contract with Mercedes, with the heavyweight constructor struggling, well off the pace set by Red Bull this season.
Hamilton has been a Mercedes driver for over a decade now, and feels great loyalty to the team and boss Toto Wolff – but as proven by his initial decision to leave McLaren for the Silver Arrows, the legendary Brit isn't afraid to make difficult decisions about his future.
With Ferrari's interest reportedly concrete, Hamilton and the Scuderia would have to compromise or find mutual ground on a few key issues if they're to get the deal over the line.
READ MORE: Hamilton 'set to be offered £40m to LEAVE Mercedes' in staggering transfer move
Ferrari's commercial compromise
One stumbling block for the Hamilton-Ferrari deal could be the British driver's commercial commitments and interests outwith racing.
He is known to be a keen creative, recently kickstarting the launch of his clothing project '+44 World', as well as running the Mission 44 charity.
Hamilton is one of the most principled and passionate figures in the world of motorsport and will likely be unwilling to sacrifice any of his individual commercial and charity endeavours at the request of Ferrari.
There is also Hamilton's sheer might as a brand in his own right. The seven-time champion is the biggest crossover-pop culture name in the history of motorsport. Ferrari may not like that aspect, although it could also bring a different slant to how the Maranello outfit is reported on.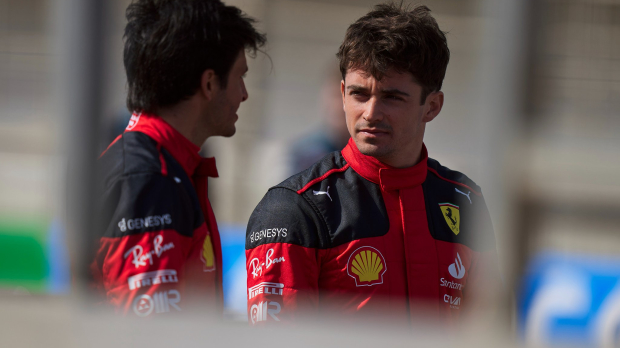 As explained in a recent report from an Italian news outlet Gazzetta dello Sport, though, Ferrari's own commercial strategy could clash with Hamilton's personal brand and interests.
The report states: "These are all elements that militate against the Ferrari hypothesis, because the Prancing Horse is not involved in similar activities and usually manages drivers' image rights with corporate logic."
Hamilton's leap of faith
It isn't only Ferrari that will have to make compromises if this deal is to get off the ground though.
While Mercedes continue to struggle in the shadow of long-term rivals Red Bull, things aren't much more convincing in the Ferrari camp, with both drivers questioning the development of the SF-23 already.
There are very few reasons to suggest that Ferrari will make a giant leap forward in performance relative to Red Bull before the end of the 2023 season, so rolling the dice and switching to the Scuderia would be a big call for Hamilton to make.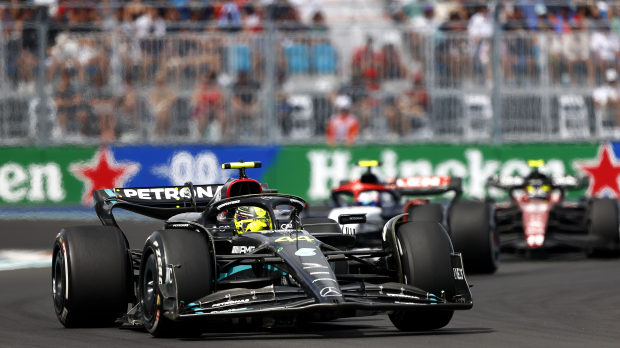 With this in mind, Hamilton is likely to wait and see what Mercedes' major upgrade package has in store for himself and the W14 before committing his future one way or the other.
While Fernando Alonso's immense performances for Aston Martin at the age of 41 will give Hamilton some confidence, the truth is that time is running out for the legendary British driver to win his record-breaking eighth title.
A move to Ferrari could be the move Hamilton needs to secure that coveted eighth crown, but whichever way he decides to go, this will be his final roll of the dice in F1.
READ MORE: Former F1 driver revels MAJOR flaw in Mercedes' Monaco upgrade plan