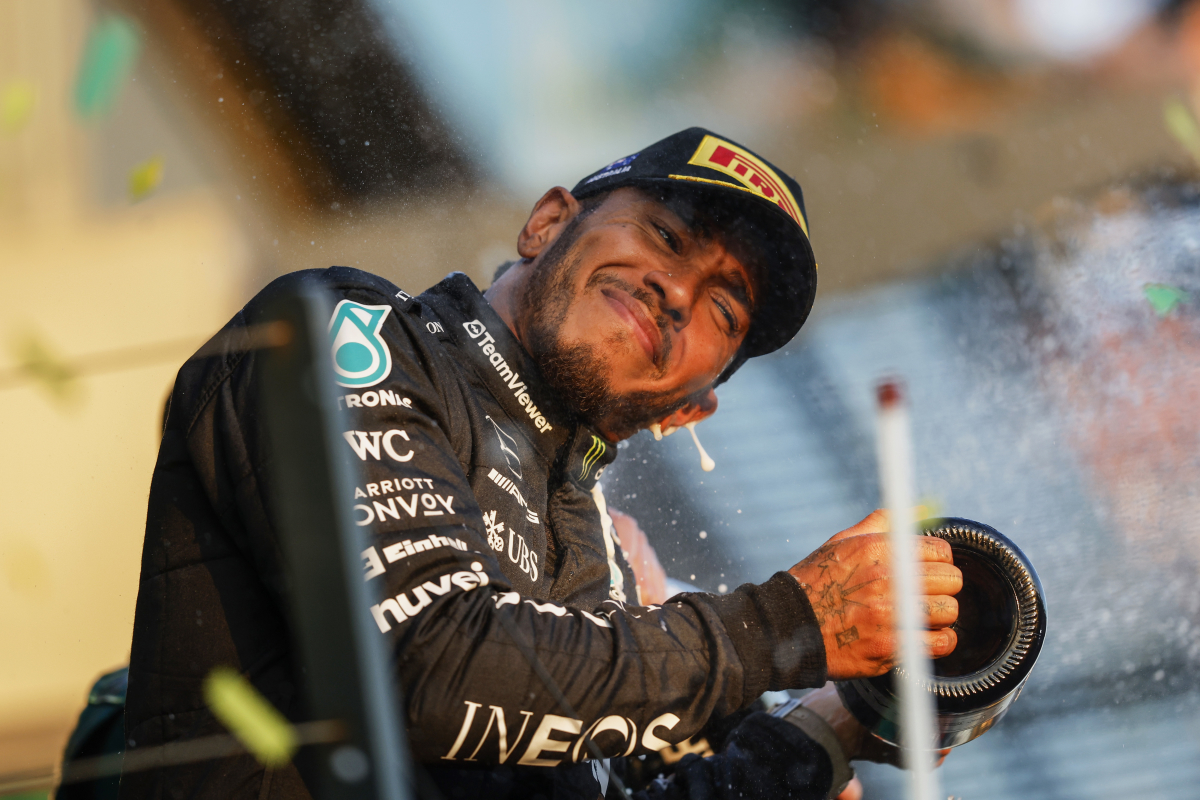 Hamilton celebrates big WIN as Rosberg rivalry resurfaces
Hamilton celebrates big WIN as Rosberg rivalry resurfaces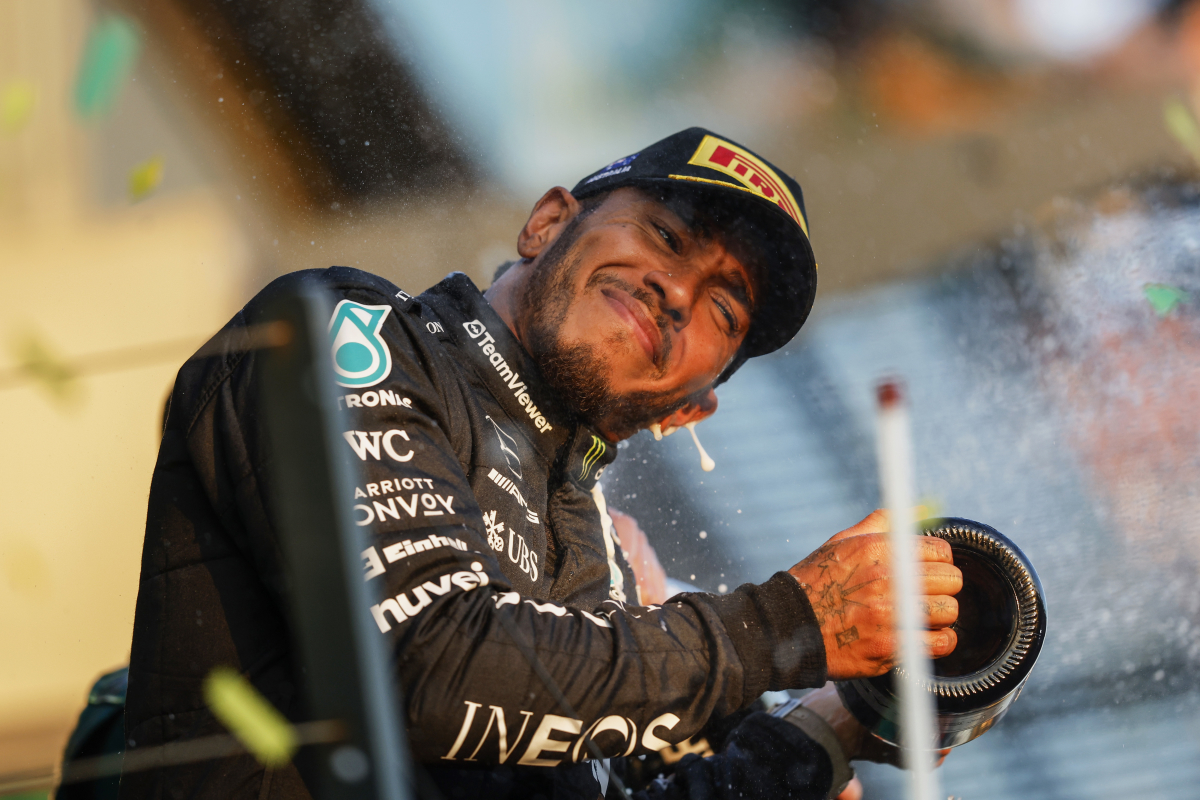 Lewis Hamilton is once again celebrating a big win after his Extreme E team won the first of two races in Scotland.
The Hydro X Prix saw the X44 team beat Andretti to the top spot courtesy of drivers Fraser McConnell and Cristina Gutierrez.
Hamilton was not in attendance in the Scottish countryside but did congratulate his team via his Instagram stories.
The seven-time world champion reshared an image of the two drivers celebrating and said: "Another W."
READ MORE: F1 champ fires sport WARNING about American involvement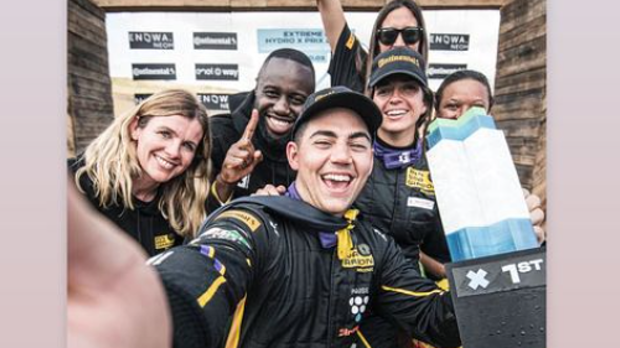 Rosberg rivalry resurfaces
It wasn't just one race this weekend for Extreme E as the Hydro X Prix doubleheader provided more chaos on Sunday 14 May.
Hamilton's team was again in the thick of the action but this time found themselves in strife after contact with a familiar name.
Nico Rosberg's RXR team, who were the inaugural Extreme E champions hit the X44 machine at a tight corner, forcing their way through.
Veloce eventually won that particular round with McLaren's Extreme E team picking up the company's third podium of the weekend after Pato O'Ward and Alexander Rossi claimed second and third in the IndyCar race at Indianapolis.
READ MORE: F1 drivers out of contract: Hamilton heads select group