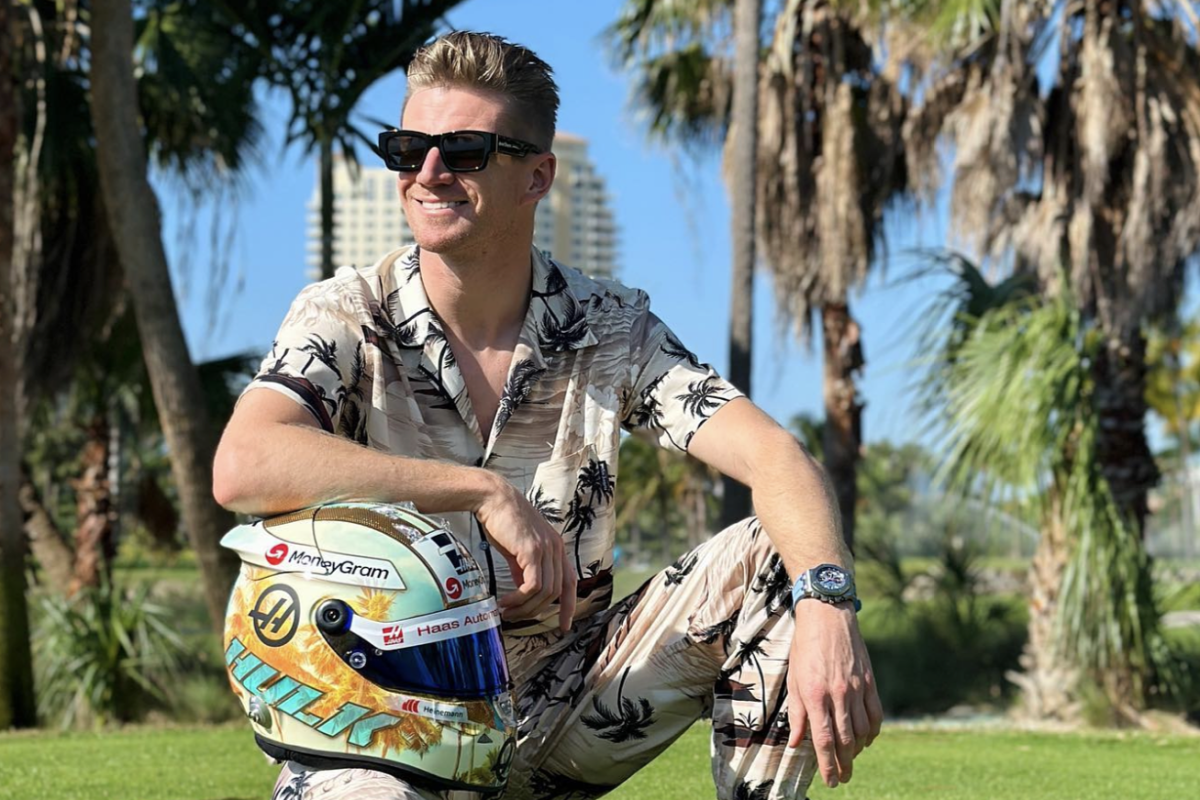 F1 drivers reveal epic array of Miami Grand Prix helmets in INTRIGUING ways
F1 drivers reveal epic array of Miami Grand Prix helmets in INTRIGUING ways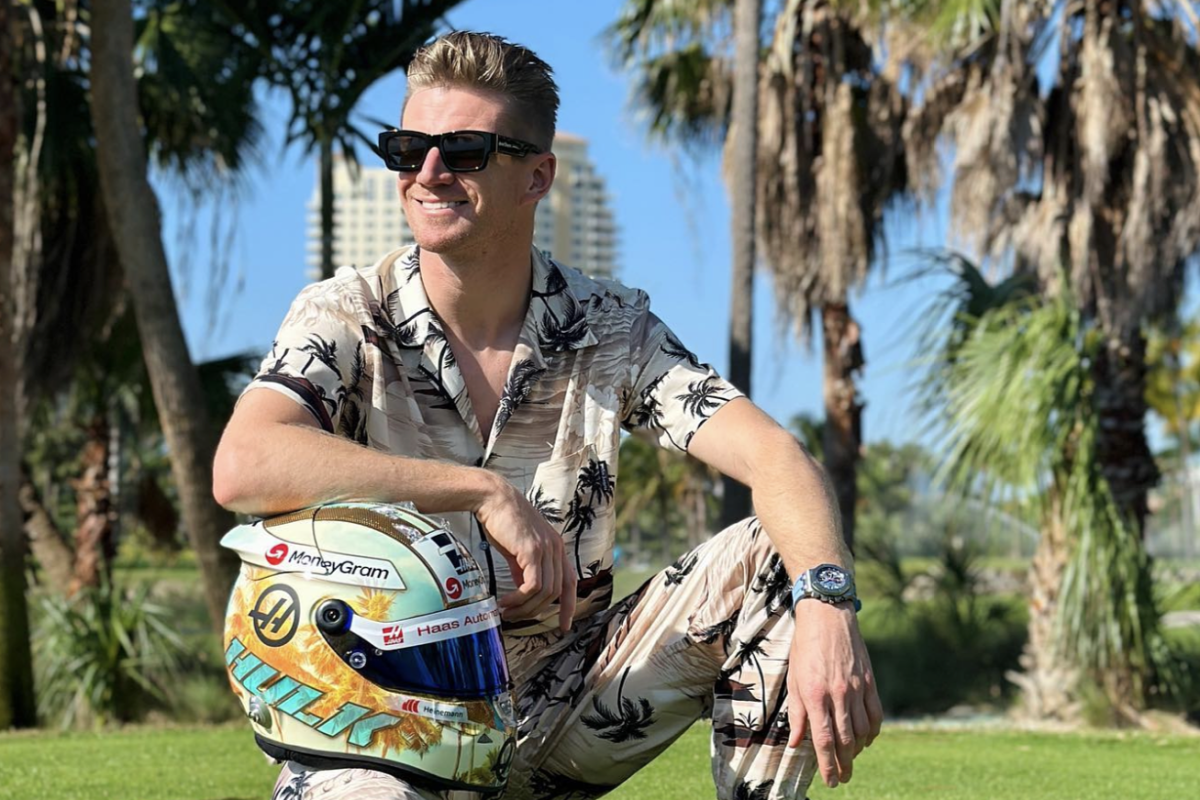 Teams have shown their excitement about being in Miami by showcasing helmets inspired by the city.
From beach balls to palm trees, Miami's enticing aspects have been captured on driver helmets to be worn during Sunday's race.
With some designs yet to be revealed, here are the helmet line-ups so far:
Last year,
Lando Norris
sported a basketball-themed helmet in the sports-mad city.
This year, he chose a different kind of ball to represent his outing, sharing the results on Instagram.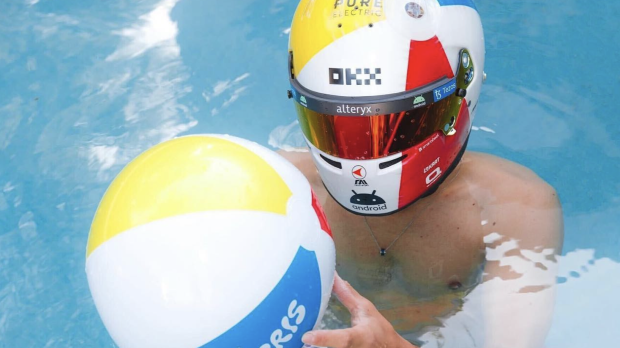 Ferrari
Carlos Sainz's Miami helmet features
neon designs
, appropriate in the party city, while Charles Leclerc opted to reference Miami's famous palm trees.
Lewis Hamilton
has kept tight-lipped about his helmets so far, but the team shared a photo of
George Russell
suited up by a swimming pool, wearing an aqua-blue helmet.
The @f1miami vibes are real this year. 💦 pic.twitter.com/kvVG8aqTzZ

— Mercedes-AMG PETRONAS F1 Team (@MercedesAMGF1) May 4, 2023
Red Bull
Max Verstappen
paid homage to the Miami Dolphins with his Red Bull helmet for the weekend.
Revealing the helmet on Instagram, Verstappen wrote: "Similar clean design, new colors, new details.
"Really like how the helmet turned out, can't wait to race with this one at the Miami GP."
Alpine
The Alpine team chose to incorporate bright pinks and blues into their helmets for the weekend, with each driver having a different design that complemented the other.
Esteban Ocon's design, which he shared on Instagram, included palm trees and his initials.
Pierre Gasly opted for a more abstract helmet, working in a similar colour scheme but adding flashes of green.
Nico Hulkenberg went all out on a Miami-themed design, which featured palm trees and his signature 'Hulk' nickname emblazoned across the side.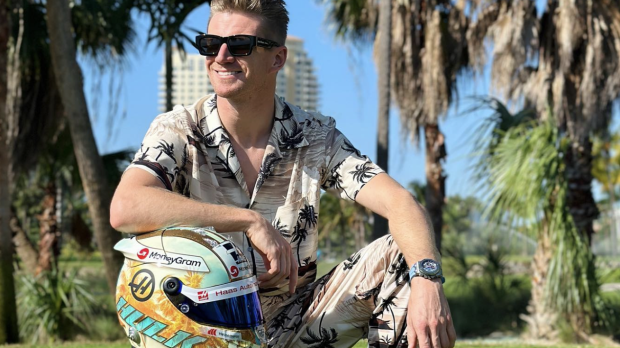 In a post revealing the helmet on Instagram, he wrote: "Added some more palms to the Sunshine State. Miami is go!"
AlphaTauri
Yuki Tsunoda
's Miami helmet will have a white base adorned with multicoloured leaves.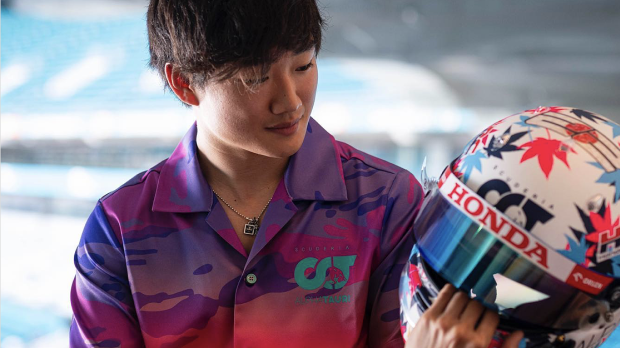 Revealing the design on Instagram, the AlphaTauri driver wrote: "Loving my Miami colours for this weekend!"
For his home race in Miami, Florida-born Logan Sargeant added an American flag and palm tree designs to his helmet, which incorporates bright pink and purple into the signature Williams blue.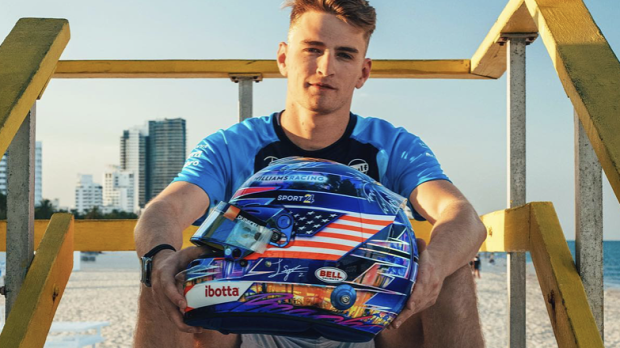 But this had to be our favourite helmet reveal yet, as Alex Albon and his girlfriend, professional golfer Muni "Lily" He, created an out-of-this-world video of the golf-ball-themed helmet being shot into outer space.
READ MORE: F1 WAGs in 2023: Who are the partners of Verstappen, Horner and co?